Hey, folks, this is Dan. In this post, Debra talks about the Hildring House hallway transformation. A lot of the changes we've made at Hildring House have been pretty dramatic (especially the unfitted kitchen, which is the subject of an exciting surprise we'll reveal soon – cue suspenseful music). None, however, were more fundamental – transforming the entire house – than the one she talks about today. As usual, my comments will be in italics. Here is an intro shot of the hallway, just to set the stage. Enjoy!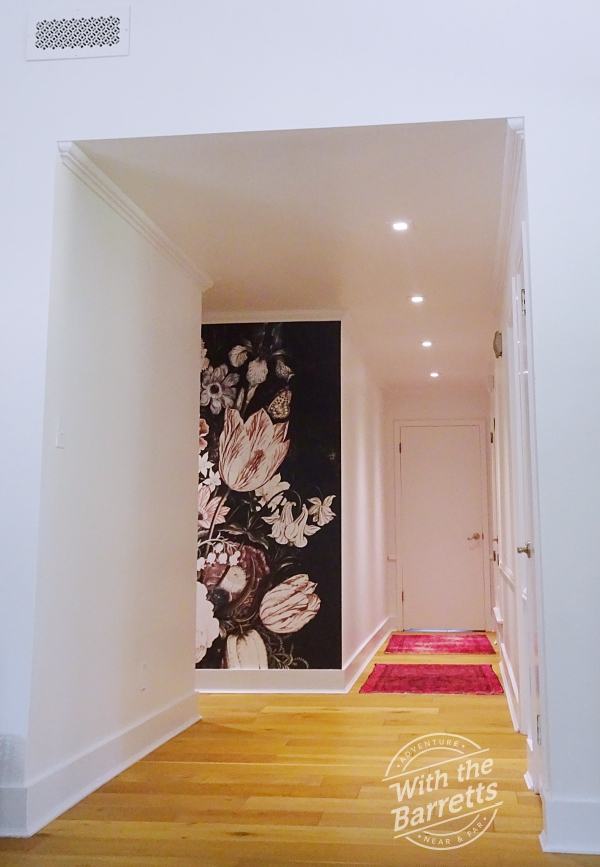 Hildring House Hallway
I mentioned in my last post that Hildring House originally had a long, dark, notverypretty hallway.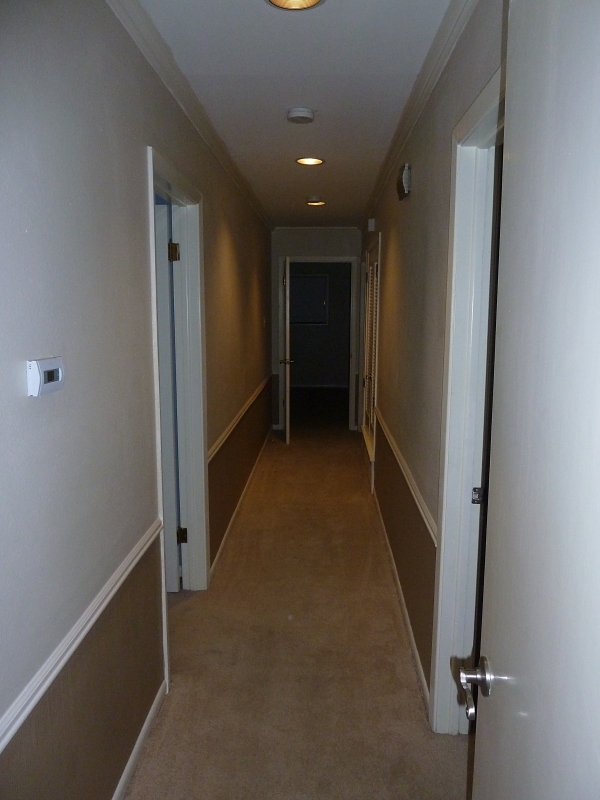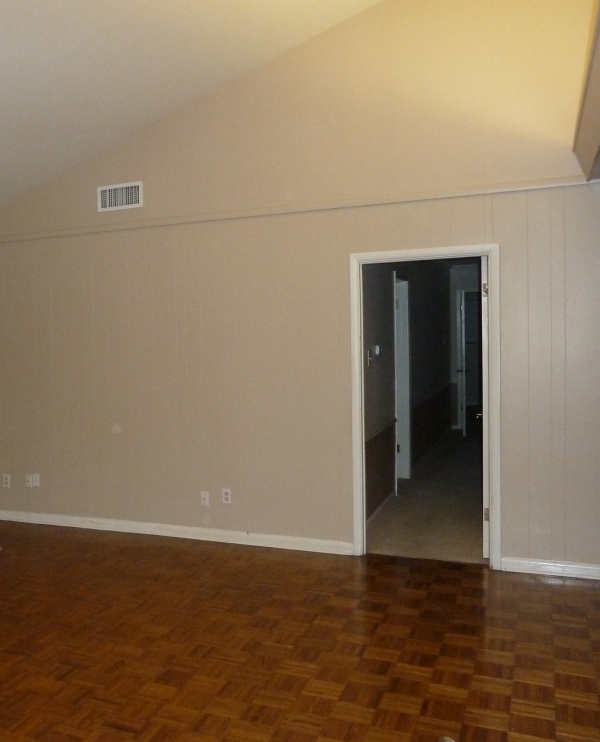 Which would not do. Not at all.
Luckily, when we re-purposed the fifth bedroom (to the left as you enter that long, dark hallway) into a powder bath and laundry room, we were able to widen the front part of the hallway by a couple of feet (more like 2.5′. Six inches can make a lot of difference in a space that small and confining.)
You might not think a hallway is all that important. But I can't even begin to describe what an amazing difference this has made in our home! It now feels as if the beginning of the hall is a sort of 'foyer' off of the living areas connecting the remaining hallway to the bedrooms beyond and with a short passage leading to the new powder and laundry room.
And that passage has this ohsopretty wallpaper: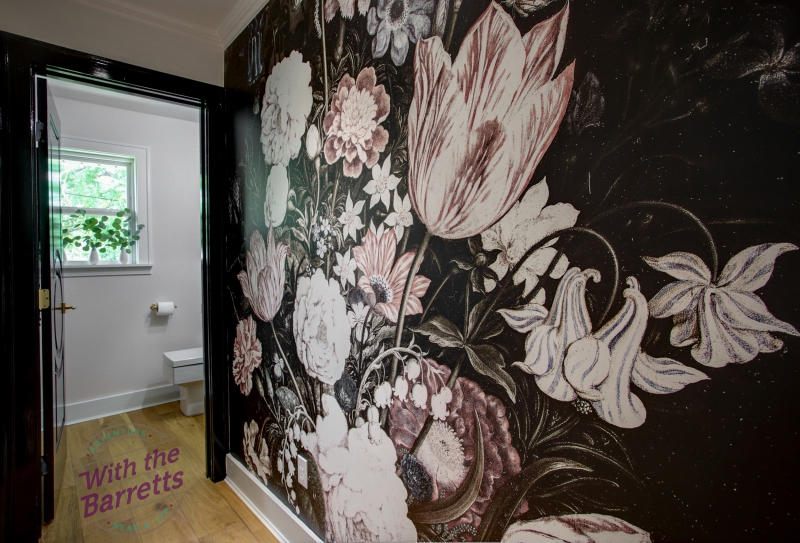 which lead to these doors that I LOVE SO MUCH.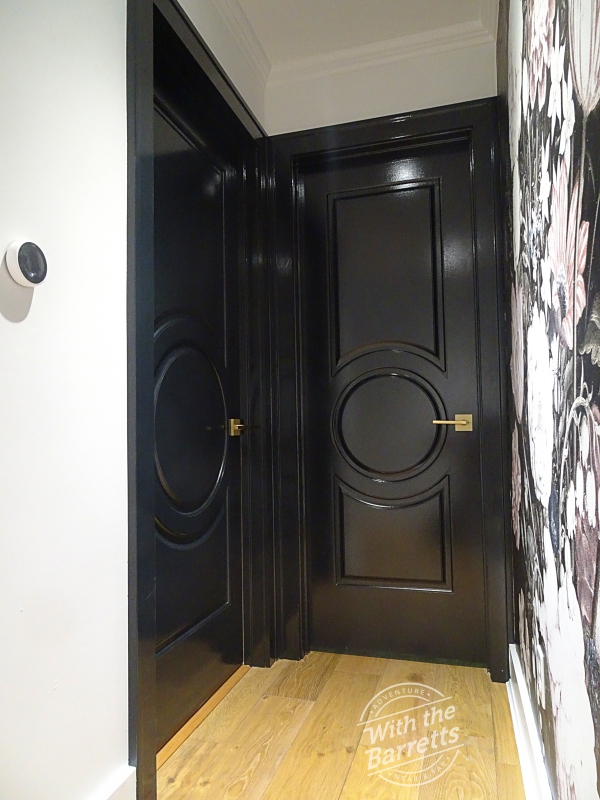 Behind those doors are our laundry room (which may be the nicest room in our house – the post for it is here) and a pretty little powder (subject of a future post).
The remaining hallway to the bedrooms now starts at the back edge of the "foyer" – 11 feet further down than originally. Which made the 24 foot hallway into a 13 foot hallway – not nearly so dark and creepy and claustrophobic. The bedroom doors are still the basic luan doors that came standard in 1960. (Budget, you know.)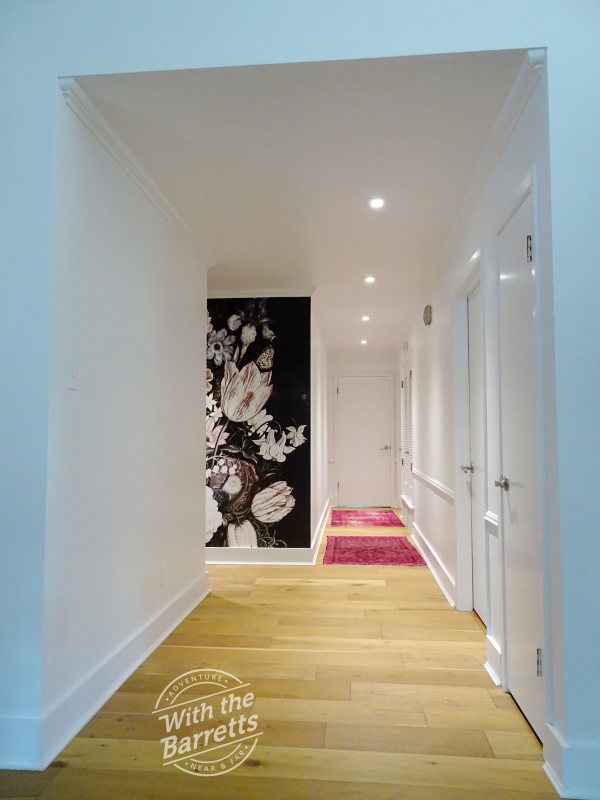 Only one side of the hallway is 'finished.' The left side, where new walls and were added, is nice and smooth and has pretty new trim. The right side, while it has new paint, still has the original doors, doorknobs, and wainscot. That will all change someday (have I told you about the drywall dust? And the budget?).
However, we did get such pretty new lighting.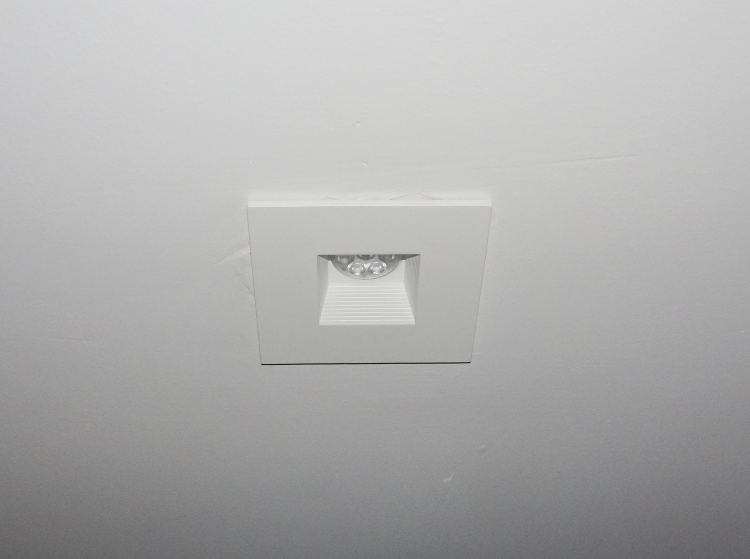 My friend came over and said "oh I love the original lights in the hallway!" (Well, I suppose they do have a '60s modern kind of vibe.) That's when I feel like I've done a good job- the changes look like they 'should' be there.
Coming soon: powder room swoon
xo
Debra