Please visit Debra's real estate business page – DebraBarrett.com – and Dan's freelance B2B & B2C copywriting page – DBWordcraft.com.
You deserve to love where you live!
If you're in the Fort Worth area, Debra can help with all of your real estate needs. If you're not in the Fort Worth area, she can refer you to a respected agent – pretty much anywhere in the world.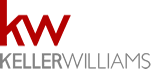 Words Matter
B2B copywriting – speaking their language.
If you need help communicating with clients, customers, or prospects through the written word – whether it's newsletters, articles, web copy, emails, whitepapers, or any other writing project – Dan can help.