Hildring House -Beginning to Turn the Corner
The Pretty Pictures that sandwich this post are from the Dallas Arboretum and were taken during the summer of 2015. They're apropos of nothing in the post, really. But I've been talking to some landscaping folks and it made me think of summer in Texas and the fact that you really can grow things in 100+ degree weather. Here's Debra: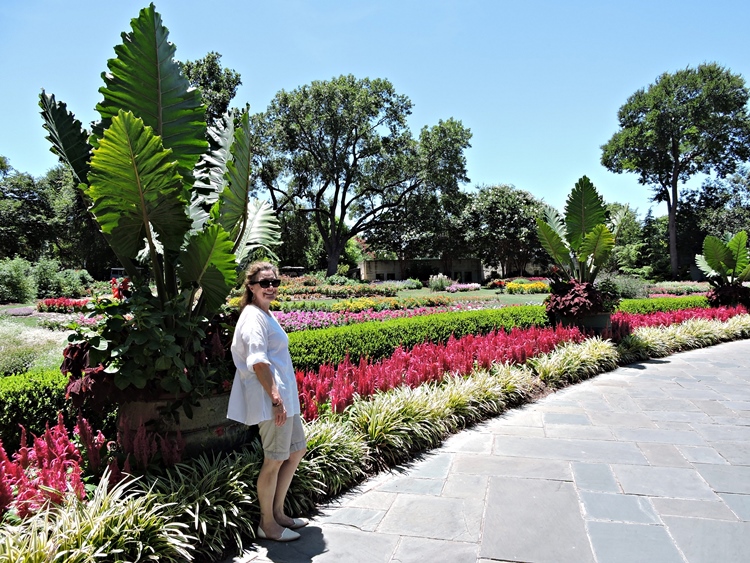 And now, on to Hildring House, where things are beginning to turn toward the finish line (no, really, that's not just wishful thinking!). First – there was a surprise waiting under the carpet pad in the mother-in-law suite: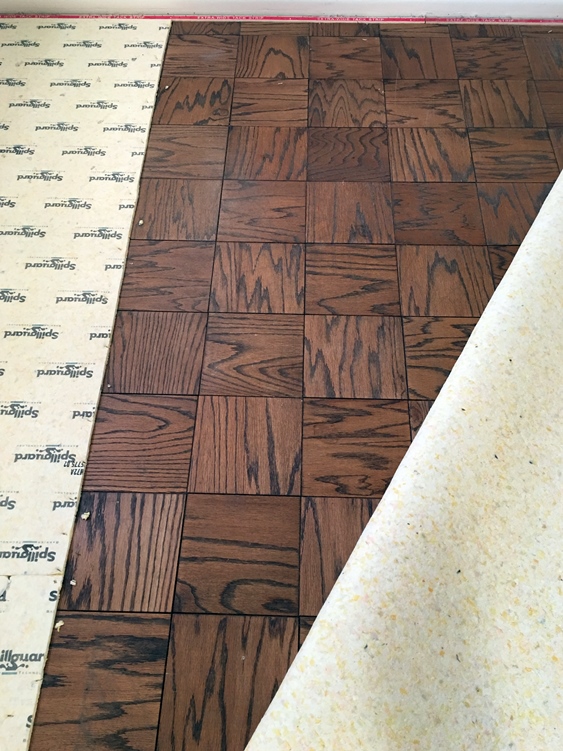 Yes, that's wood. It's thin, not re-finish-able, and not very pretty. But it's wood. The squares are about 8″ and obviously purposely laid in an alternating grain pattern. We don't particularly like them but we may simply paint the floor rather than remove them and install carpet. We have significant future plans for this room and just painting the floor would be a cost-effective stop-gap, pending the major changes – which are probably a year or so off. How do you think it would look painted?
And guess what we found in the Dining/Library area, under the carpet –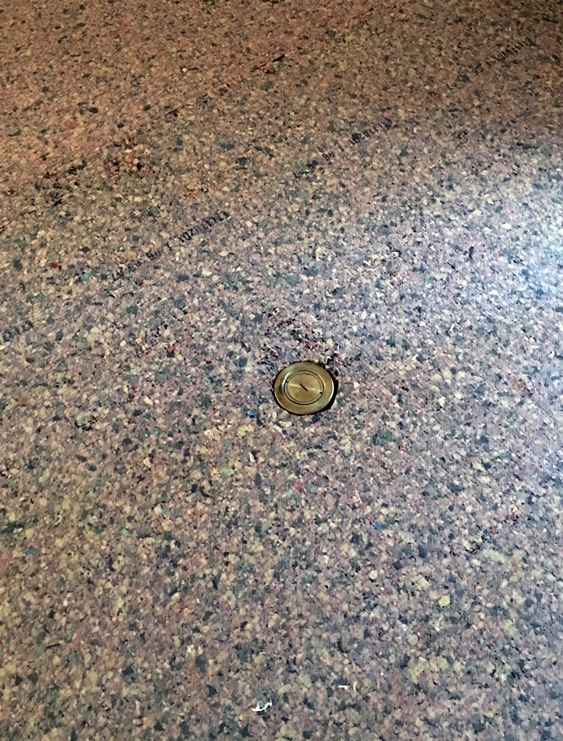 Why on earth someone just covered a floor plug with carpet escapes me. But I'm happy that we uncovered it – we'll put it to use!
Remember the boxes for the wall washers on the vaulted wall? The light fixtures, themselves, arrived. They'll remain packed until it's time to install them, but I took one out of the wrapping paper so that I could show it to you.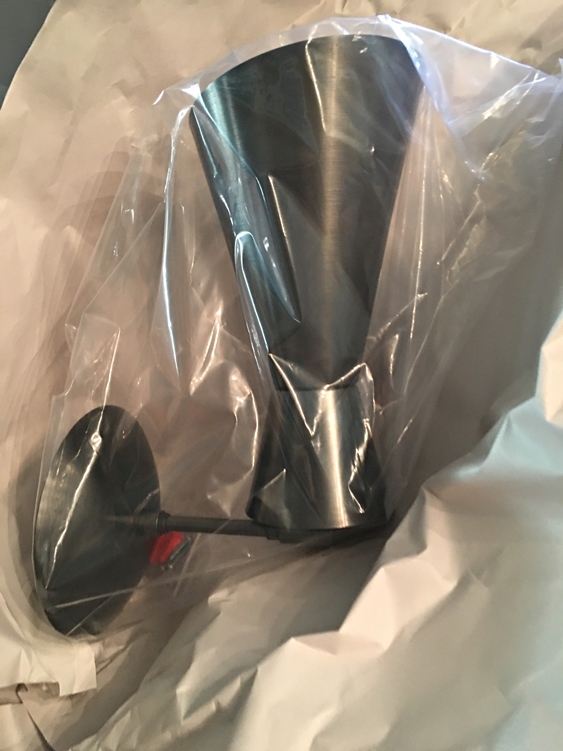 They're from Cedar & Moss and we think they're just lovely. The Cedar & Moss folks want particular care to be taken with installation, as evidenced by the pic below.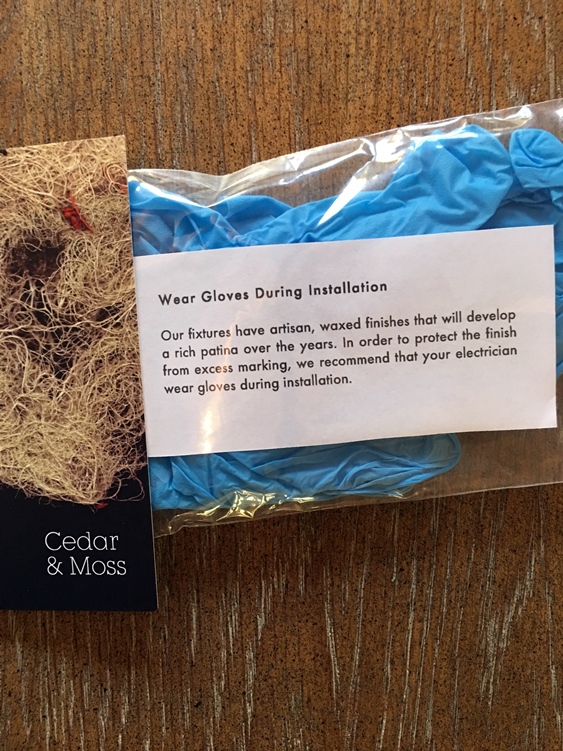 Remember the gas line for the fireplace? Here it is from the outside of the house: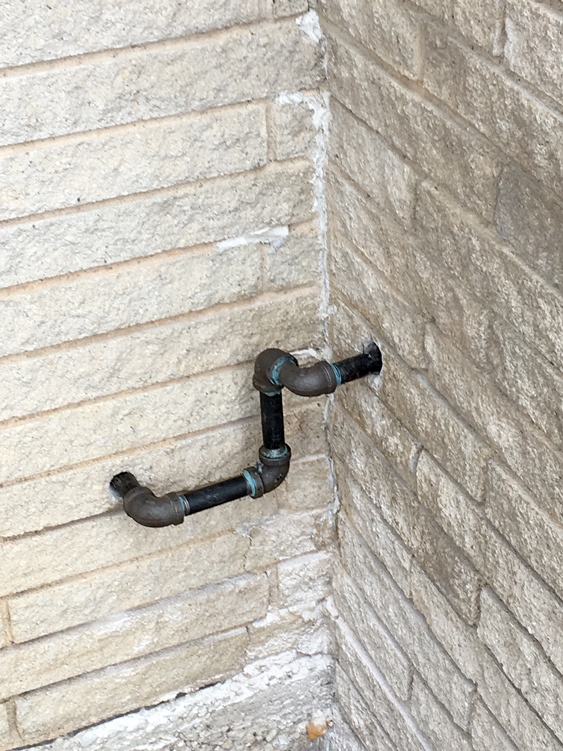 When we (eventually) paint the brick, we'll paint the gas line, too, and you'll never notice it. Besides, I'm certain that it will have some sort of shrubbery (I can never use that word without thinking of Monty Python) in front of it.
And speaking of outside, the new windows in the new laundry and new powder bath have been bricked in.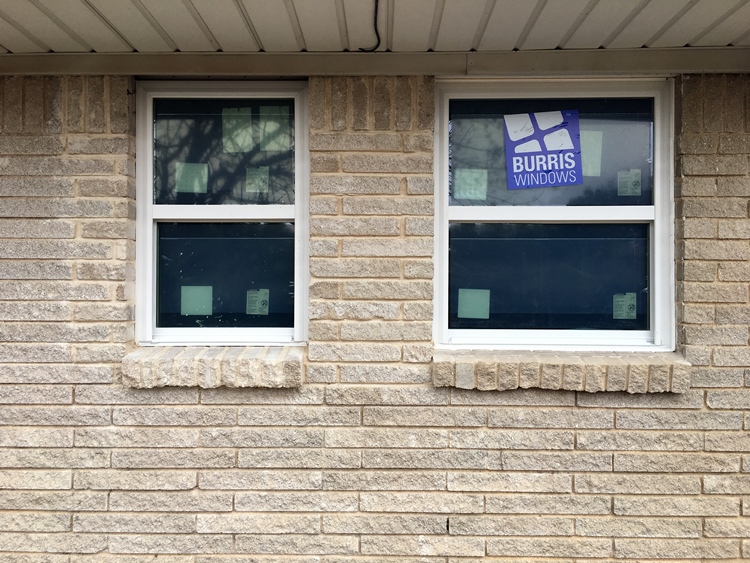 Insulation batts have gone in the walls, giving a feel for what the completed space will look like.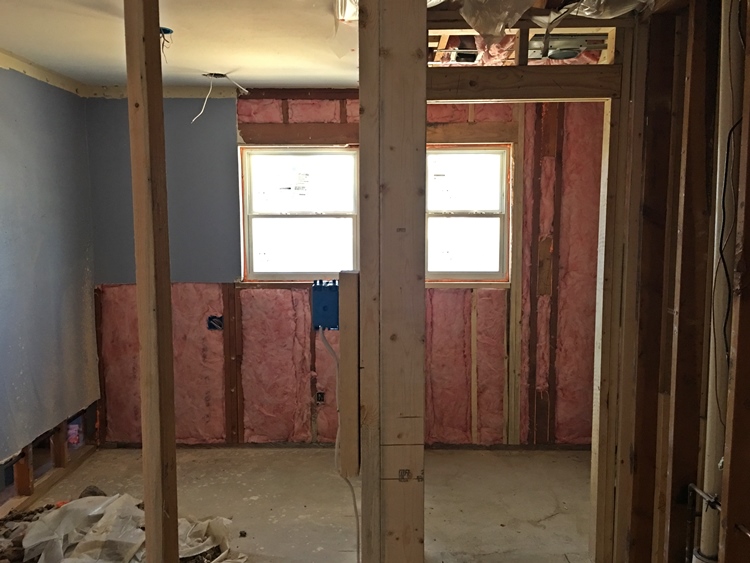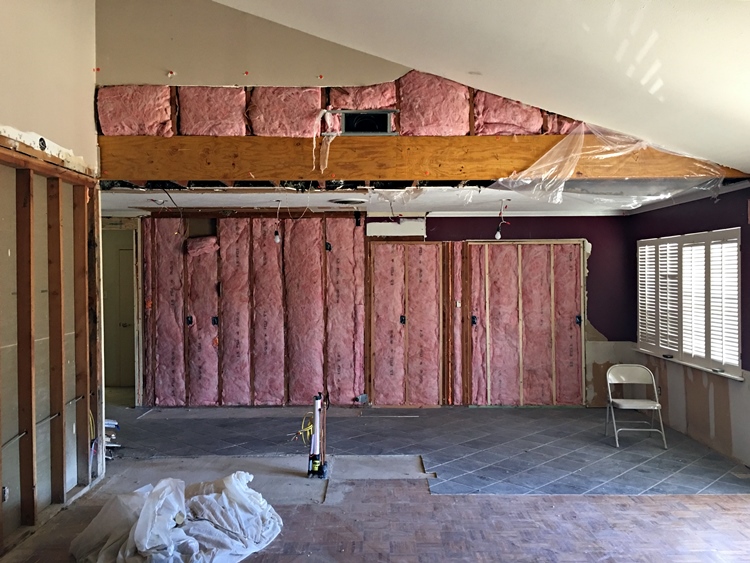 When next we meet, there will be drywall and you'll be able to get a feel for how the spaces will actually function. Then floor demo and cabinet installation and floor installation and …. It does go on. But I think I see a glimmer at the end of this first tunnel!
The ending Pretty Picture, also from the Dallas Arboretum, shows a couple of statuettes, having almost as much fun as Debra and I are: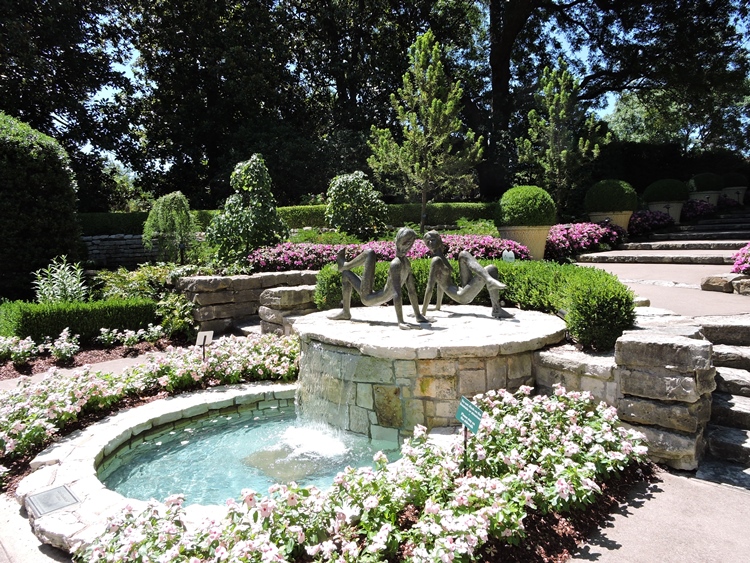 Many thanks for reading! See you next time –