Most of the picture credits in this post go to our intrepid contractor on the first phase of Hildring House, Shawn Cowdin. But even contractor updates are not exempt from Debra's recently-enacted rule of at least two "pretty pictures" per post. So here is the first of two shots from the Chinese Lantern Festival in Dallas a couple of years ago. I thought they would be appropriate, given the electrical theme of Shawn's pictures in the post.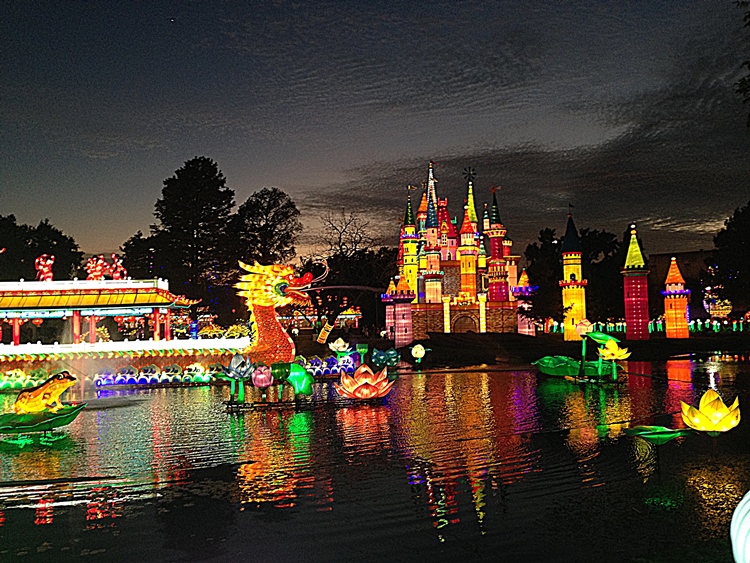 The lighting at Hildring House won't be quite so exotic. The electrical component of any project, however, is critical, no matter how elaborate. The Hildring House situation presented some problems that Shawn let us know about in a series of texts, shown below, that started with a basic lesson: Don't Cut A Live Wire.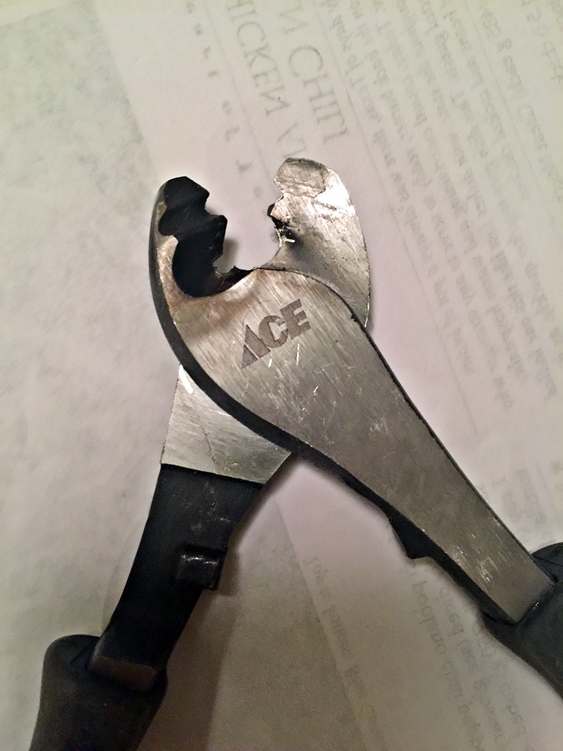 No one was hurt, thankfully. The culprit was a wire that was not involved in any of the work being done at the house, but buried behind insulation and drywall in an area where it wasn't expected. Here it is, out in the open: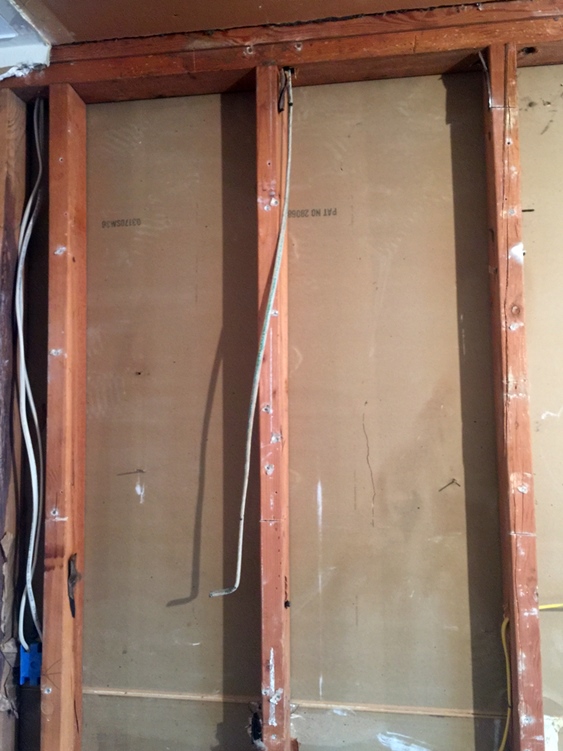 It wasn't the only electrical surprise, by any means. The next pic shows that the terminal switch plate of what I take to be an original, 1960s alarm system, is hot, contrary to expectation: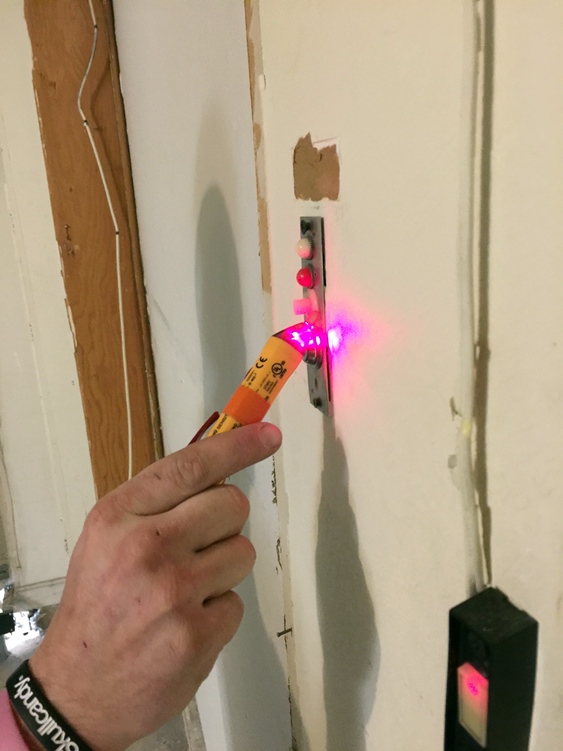 Makes no sense to me, how about you?
And this little jewel, buried in mud under drywall: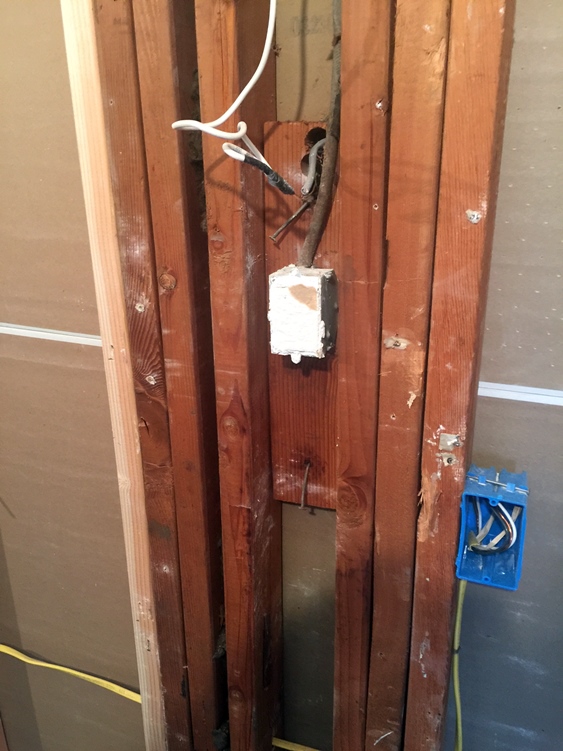 Sadly, finding stuff like this is not that unusual when you're remodeling, but it makes you wonder what the guy who wired this house was thinking. Well, apparently, he wasn't – or just didn't care. Shawn's last pic of this series shows an open junction that he found when they removed some drywall and blown-in insulation to put in a nailer in the ceiling of the new powder.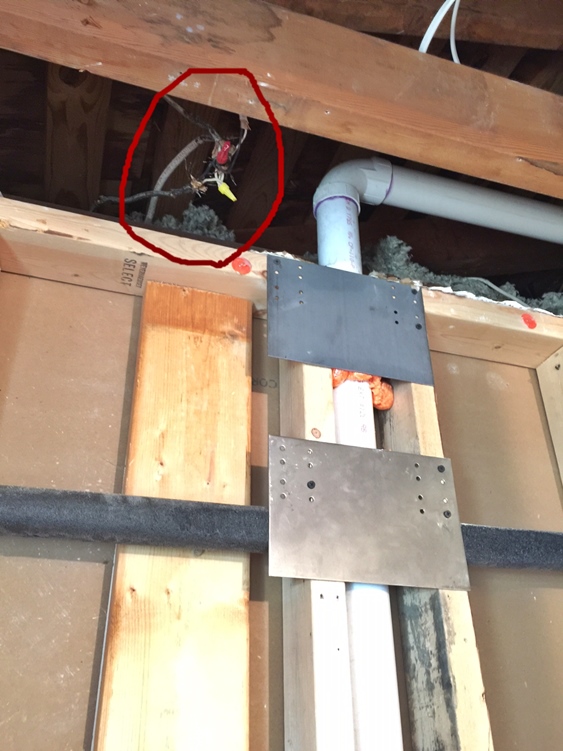 Even in the 60s, no matter where in the country you happened to be, this would not have met code – for obvious reasons.
I'm grateful that Shawn found these problems so that they could be fixed before getting much worse. Hopefully, we're doing enough work that all, or at least most, of the problems will be uncovered during the project. I suspect – and hope – that everyone will be a bit hyper-vigilant from this point forward.
Here's the second "pretty picture," a hyper-vigilant dragon, on the hunt for shoddy workmanship – that kind of thing just won't fly with the Barretts!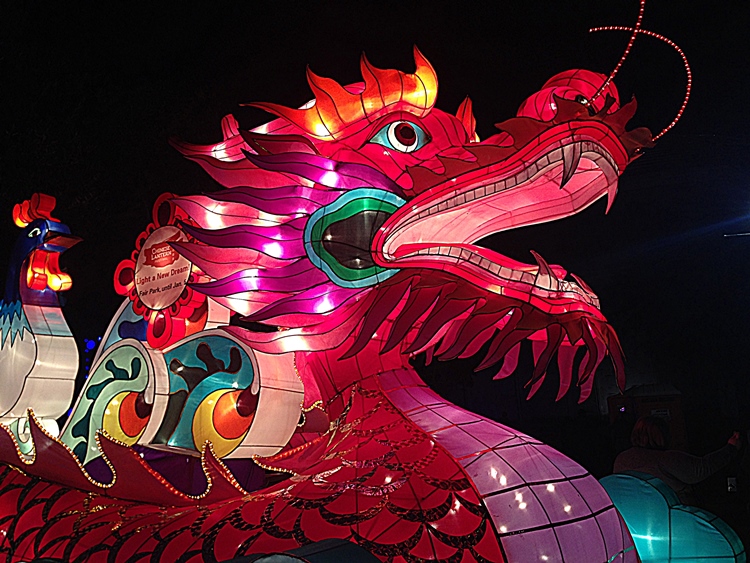 As always – many thanks for reading. We really appreciate it!