Shopping in exotic locales is fun. Debra really loves it. I even get a kick out of it. But Debra really loves it. Here she is in a gallery of sorts just off of Istiklal Caddesi in the Beyoglu area of Istanbul (one of our favorite places, by the way).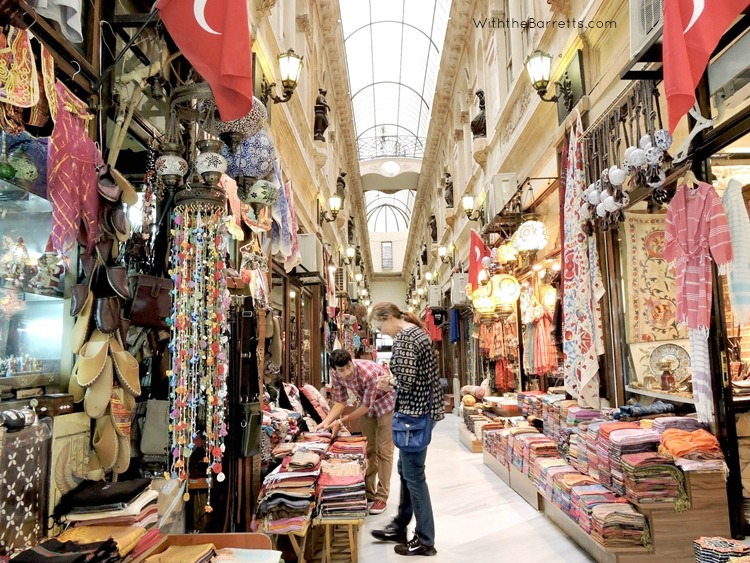 The trouble with shopping around the world is that you end up bringing things home.
And then you have to move them.
I took this shot when the movers were about a third of the way through the storage pod. I was starting to panic just a bit.
But we got it all in. I have no idea where we're going to put it. But it's under the roof and protected from the elements.
There is hope, however. Debra decided as the stuff was being brought in that a great deal of it "just isn't right for this house."  I'm pretty sure that much of it will end up being adopted by caring families. But one step at a time, as they say.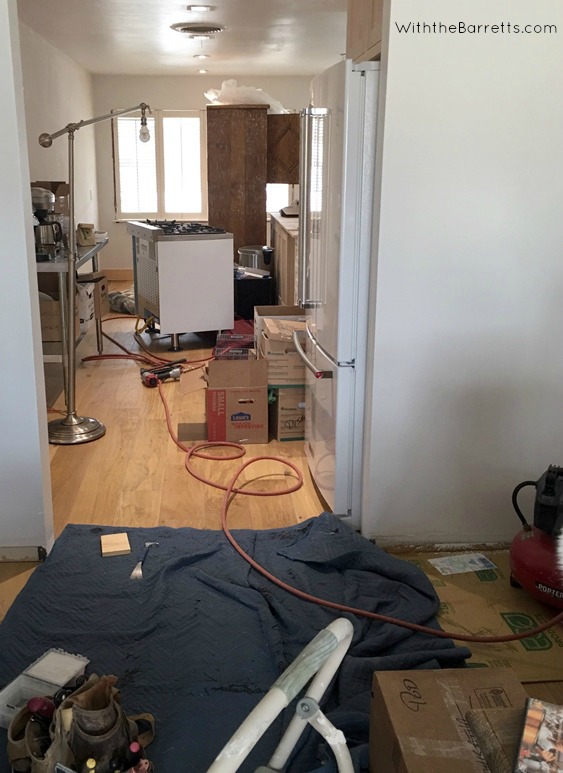 The painting hasn't been done. The fabricator hasn't finished the counter top for the island – so we don't have a kitchen sink. The trim carpenter hasn't run the base and the electrician is still trying to figure out where the power went to about 10% of the fixtures. Did I mention that we don't have a kitchen sink?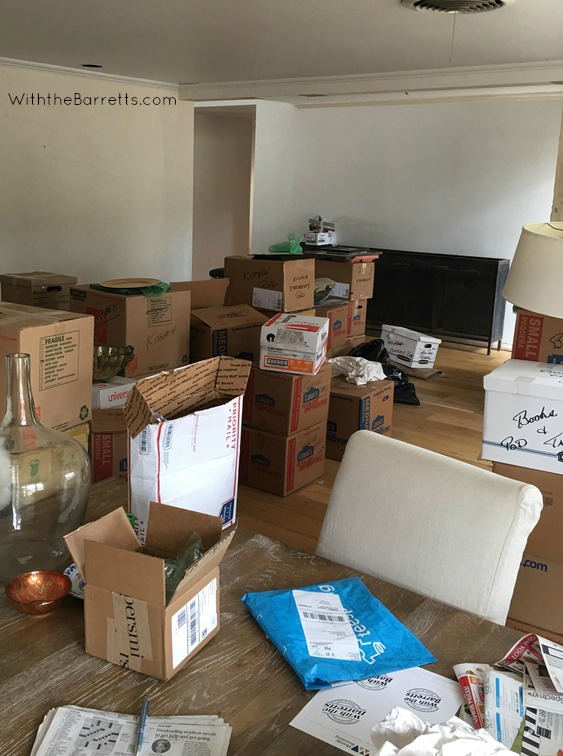 We're moving the boxes away from the walls to make room for the painter and thinking that, one of these days, this place is going to look really good. Take the range, for instance: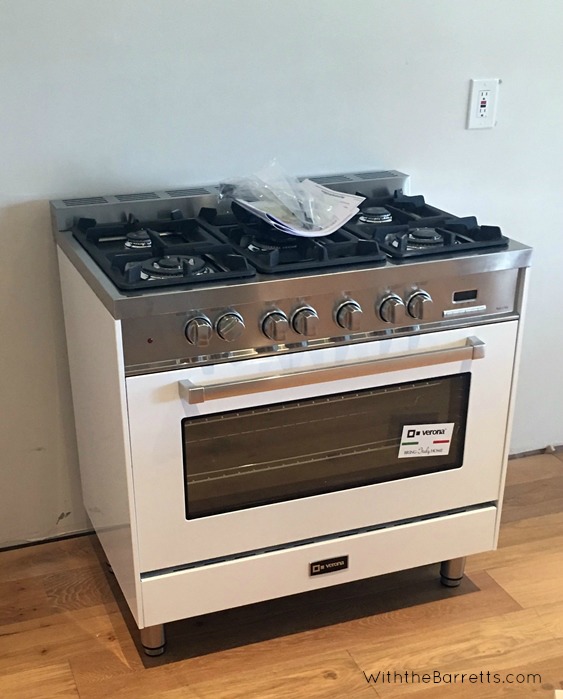 Good looking, isn't it?
And the new laundry room – the floors look wonderful: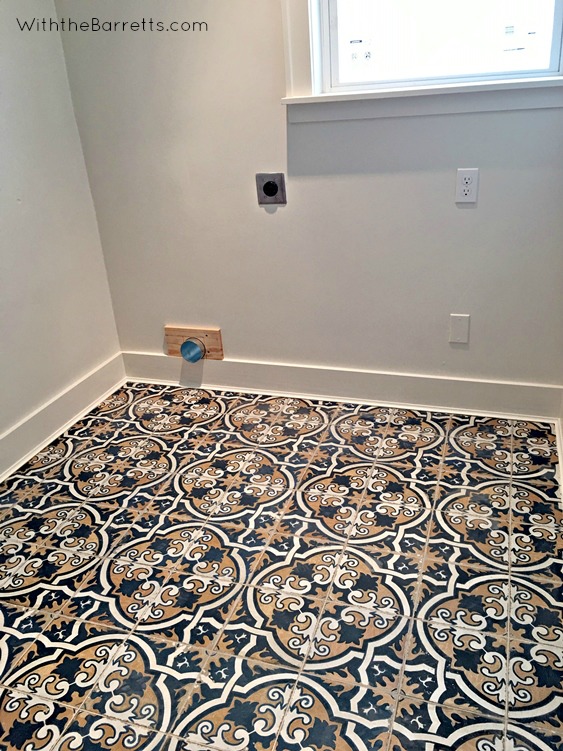 The hardware – at least some of the hardware – for the kitchen island has arrived: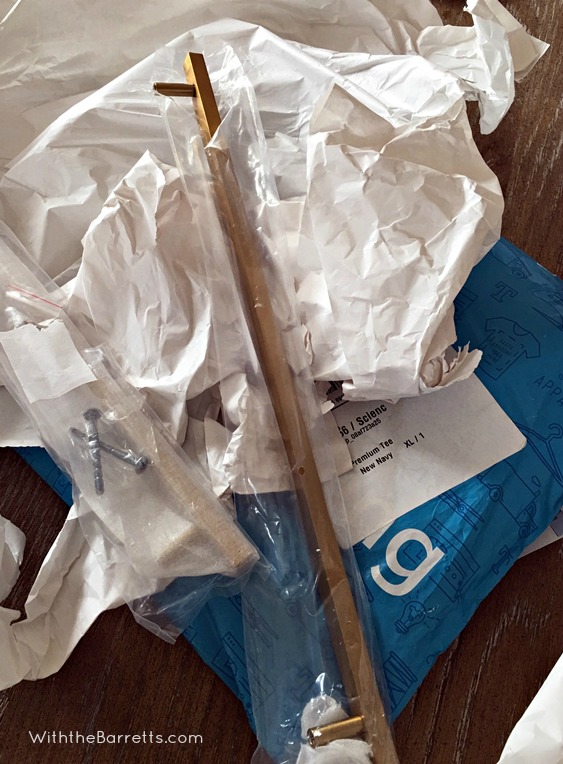 and it'll look great, too.
Right now, though, things are still a bit rough.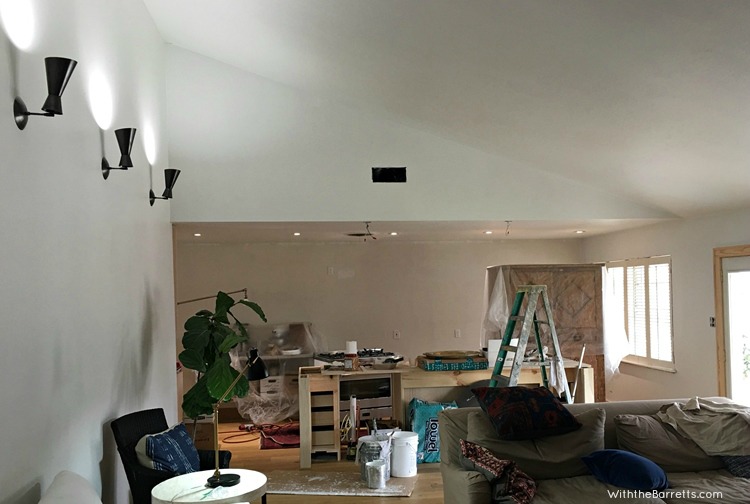 But, hey! Notice those wall-washing sconces? They understand that, with patience, the whole house will look as good as they do.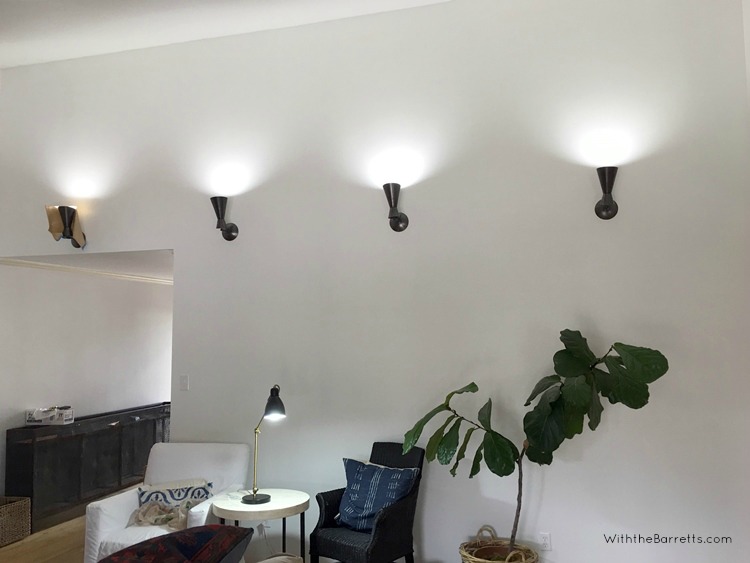 Since we're on the subject of light and I have to go unpack some boxes to see if I can find a belt, I'll close with another picture from the Istanbul trip.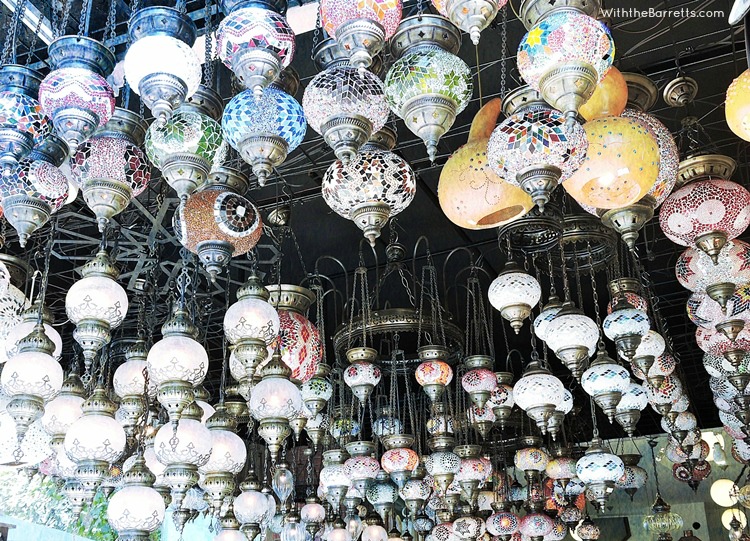 That satisfies Debra's 2 pretty pictures per post minimum requirement. As we continue this adventure, I'll be able to fulfill that quota with pictures of Hildring House, itself. I'm confident.
Did I mention that we don't have a kitchen sink?
Thanks for reading and coming along With the Barretts!