While walking with Effie in Trinity Park this morning, I stopped by to have a discussion with Mr. Clemens – to bend his ear about moving in two days to a house that, by any objective measure, just isn't ready. He seemed sympathetic but offered no advice.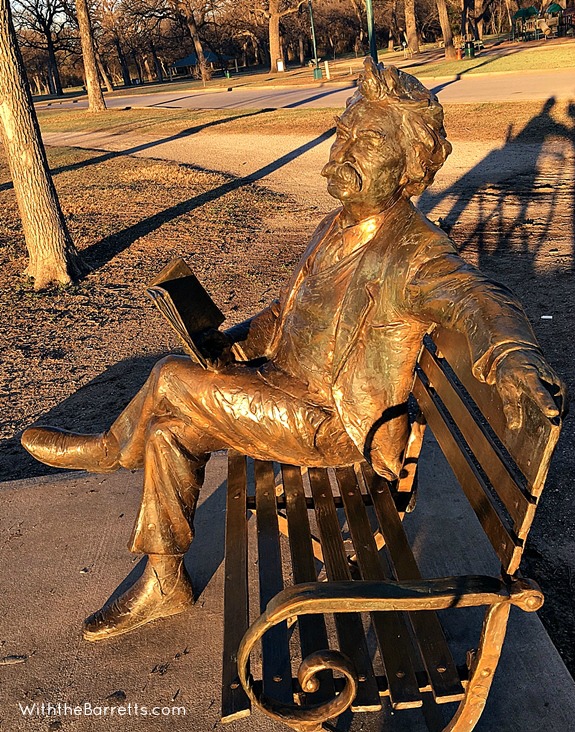 So we moved on.
Things have been happening at a furious pace at Hildring House. The kitchen island was set a few days ago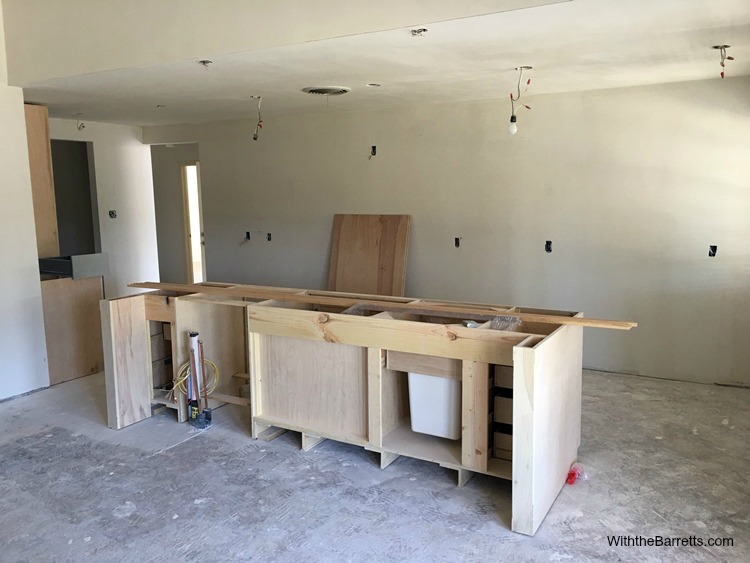 and the tile floor went down in the laundry room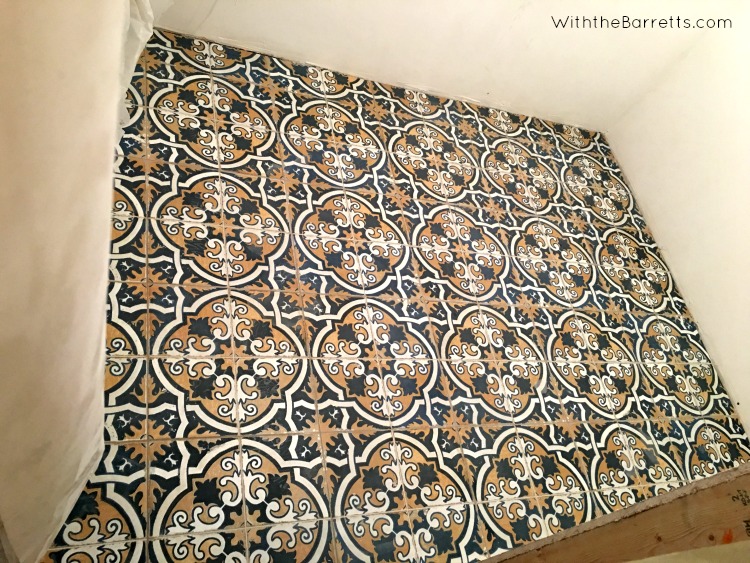 but it still needs to be sealed. The doors were hung on the new rooms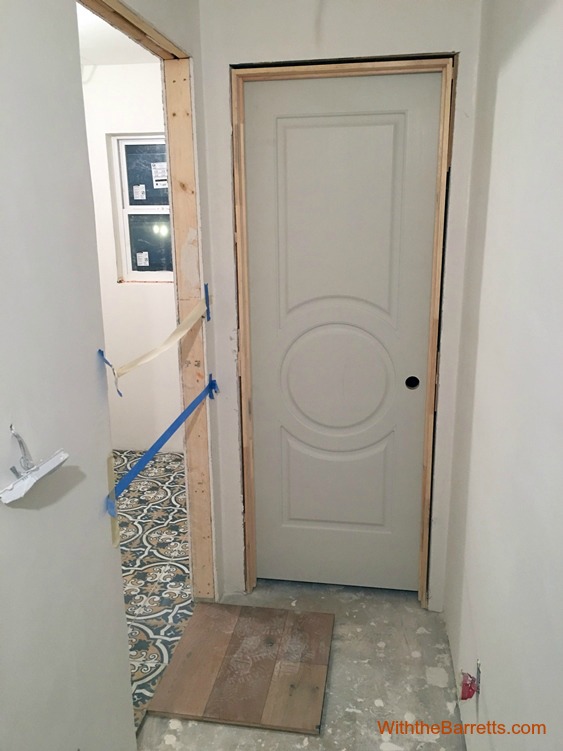 and now they're trimmed out, ready for paint.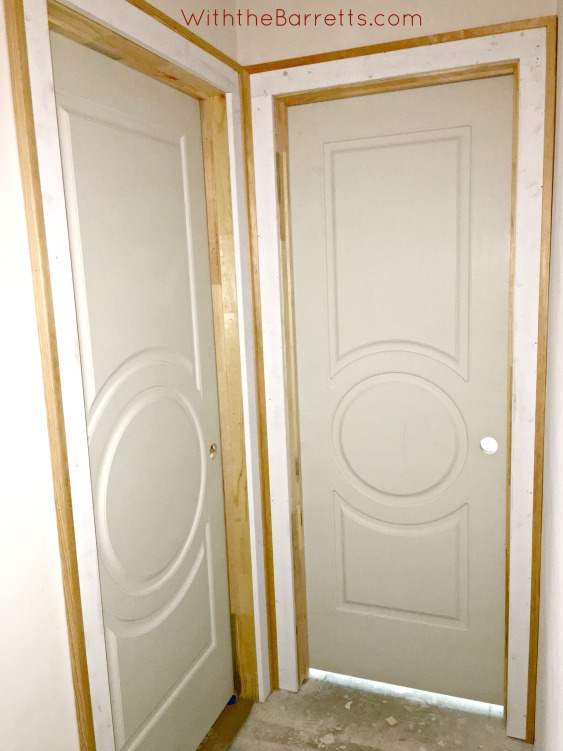 My project in the grandboys' room is coming along
and I have the frames for the two Ikea pax closets standing but not yet wired for lights or attached to the wall. As you can see, the flooring is down in that room. We opted for laminate in there because, well, they're just young 'uns, after all, and I suspect that it'll hold up better than carpet.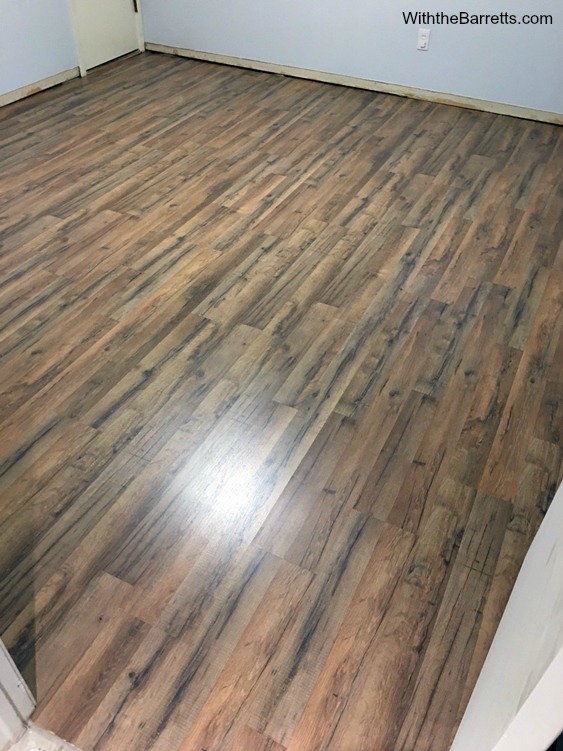 As I mentioned a couple of posts ago, we want smooth walls, which requires a lot of sheetrock mud, which necessitates a lot of sanding, which produces truly phenomenal amounts of dust. The next picture was taken with my phone one evening, about three hours after work had stopped for the day. The power was off, so I had to use the flash, which reflected off of the dust particles suspended in the air: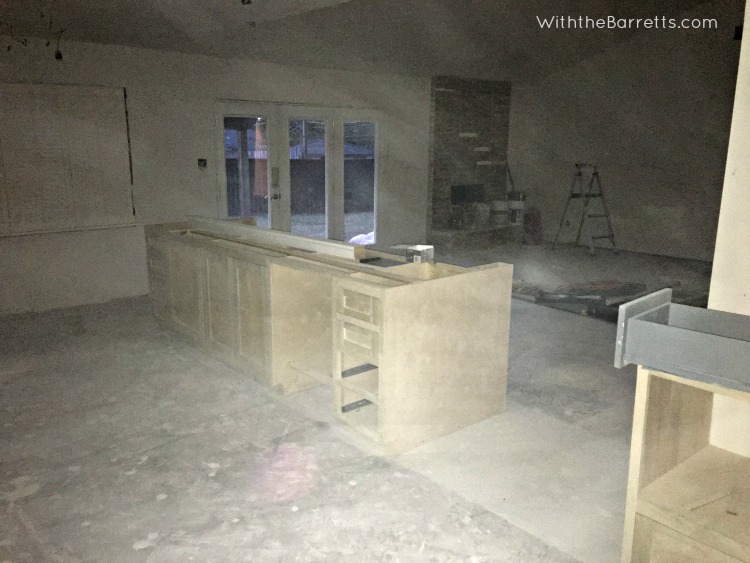 Again – three hours after work had stopped.
But this, too, shall pass. And the can lights have been installed in the ceiling in the kitchen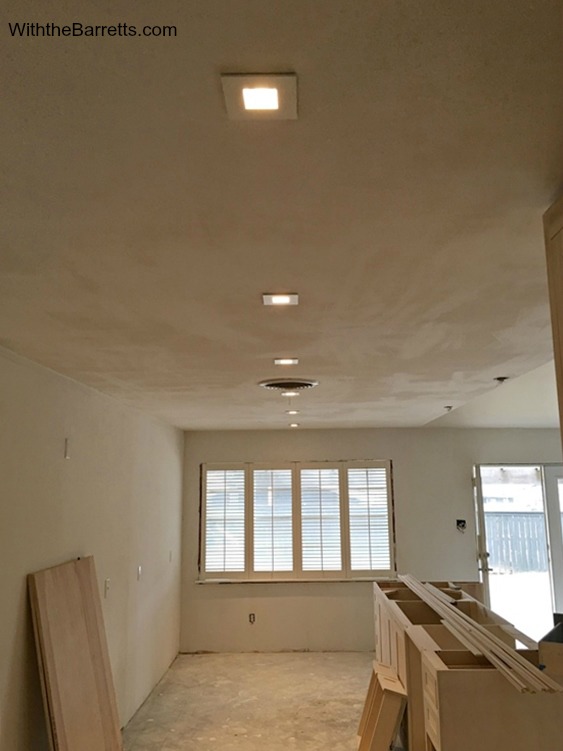 and down the hall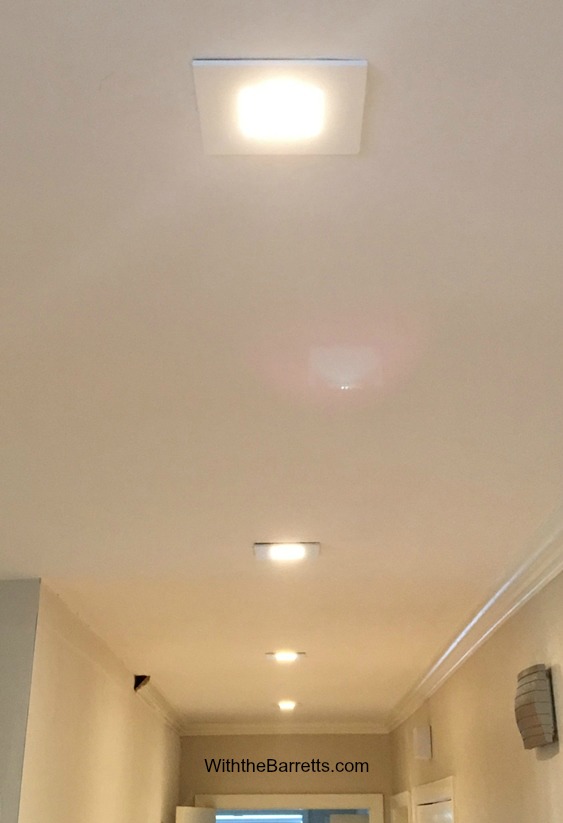 The biggest and most exciting change, however, is the floors.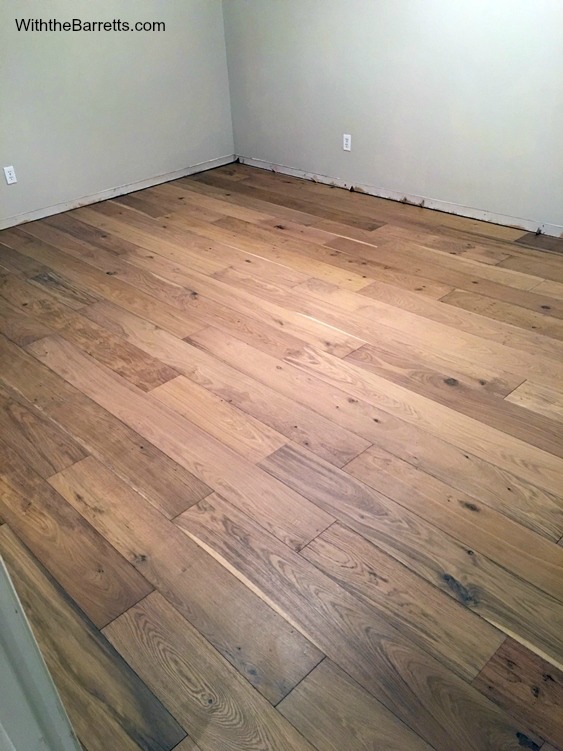 We're really tickled with them. And so is Effie!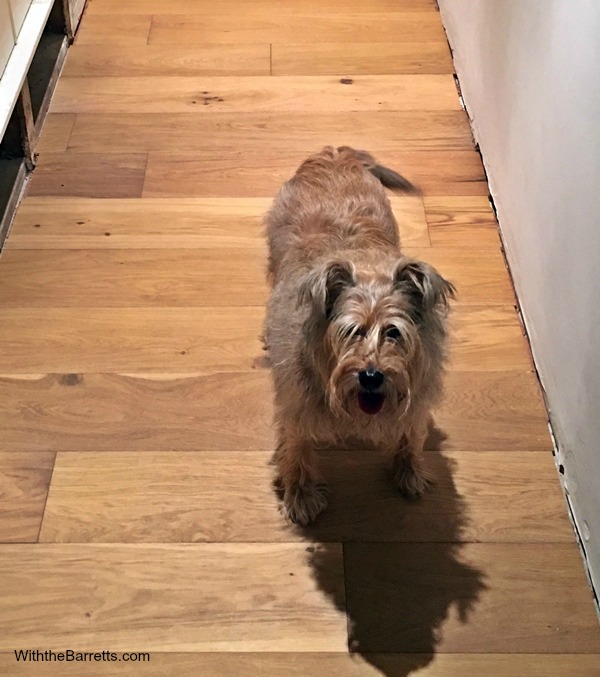 Here is another shot from a walk along the Trinity Trails. It's really a sunrise but it could just as easily be a sunset – and, so, appropriate for closing the post.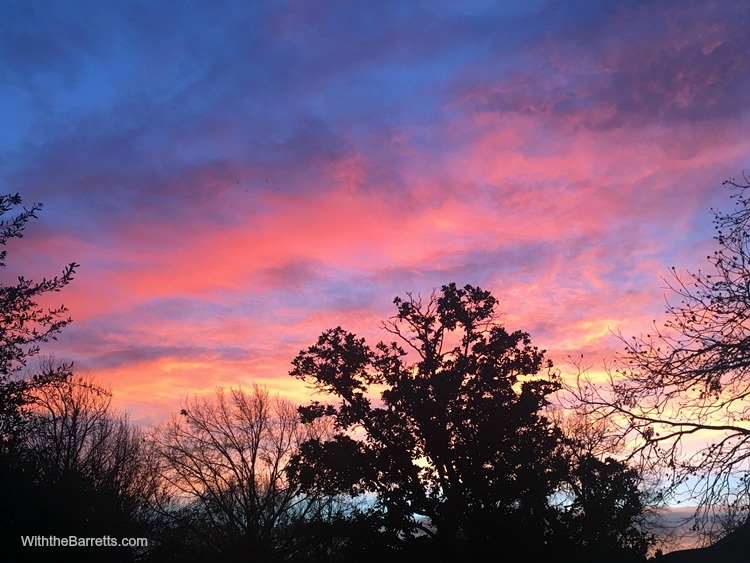 Two days. Ready or not, Hildring House – and it certainly will be not – here we come!
If you're enjoying the adventures as much as we're enjoying having you along, please do the like and share thing. You know, the more, the merrier – along With the Barretts!
Thanks for reading!