Our friend John Stuart over at Trade Up Kitchens – a UK-based kitchen supply company – has a guest post for us: "A Guide to Buying Kitchen Worktops." For those of us in the US, a "kitchen worktop" is a counter top. Actually, "worktop" makes more sense, doesn't it? In any event, here it is. I hope you enjoy it!
Buying Kitchen Worktops
Your choice of kitchen worktops will dramatically affect the whole aesthetic of your kitchen. Choosing your kitchen worktop is one aspect which should never be overlooked during the design process. Similar to your flooring, your kitchen worktops sit on a horizontal plane, making it a prominent feature in your kitchen.  With so many options available, choosing your kitchen worktop can seem like an impossible task but our guide is on hand to help you find the best option for you.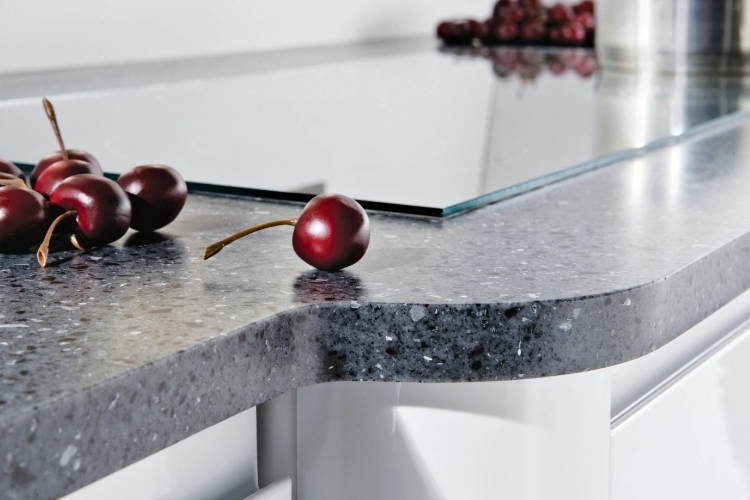 Before choosing your kitchen worktop, it's important to consider two things:
Your budget
Worktops come in a variety of materials, all at differing price points. Before you decide on a material for your kitchen worktop, it's important to assess your budget – this will dramatically influence your choice of worktop.
Your lifestyle
If you're choosing kitchen worktops for a student house or you've got a house full of children, then you'll need to consider a sturdy, low-maintenance worktop. Alternatively, if you're likely to clean up any spills immediately and don't mind dedicating a little time to its maintenance, then you've got a few more options when it comes to kitchen worktops.  
After you've taken these two things into consideration, you've got to choose from the following kitchen worktops: Continue reading "A Guide to Buying Kitchen Worktops – Guest Post from Trade Up Kitchens"