Bathroom Renovation: the Beginning
We are very lucky to have an abundance of bathrooms at Hildring House- one for the grandboys, one for the mister, one for me, and a powder for guests. The powder is pretty – I love it very much: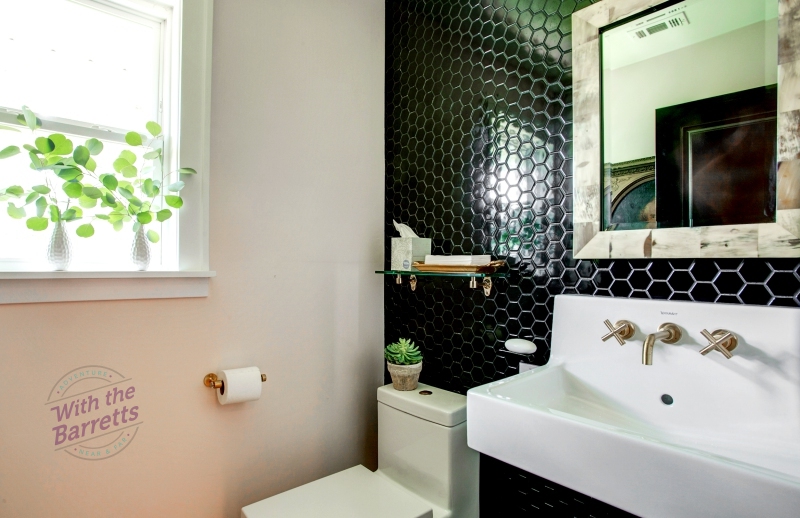 We talked about it in a prior posts. (Dan kibitzing again – you can find that post here.)  The master has a 1980's makeover that is in need of an update. But it's functional and, now that it's been painted, tolerable. Now, however, in Debra's Domain at Hildring House, it's time for a full-on Bathroom Renovation: the Beginning.
The very small (35 square feet!) bath in Debra's Domain is the next Hildring House project. I know, we never finished the last project..but that's the way renovations go sometimes. The outdoor reveal will have to wait a while. So for now- onward with Bathroom Renovation: the Beginning.
Dreams and Inspiration
I am still in the planning phase – my hope is that a really good plan will eliminate most of the surprises and speed things along once we get started. So this post is all about the planning process. Let's start with the dreams: Continue reading "Hildring House Bathroom Renovation: the Beginning"