Bathroom Renovation: the Beginning
We are very lucky to have an abundance of bathrooms at Hildring House- one for the grandboys, one for the mister, one for me, and a powder for guests. The powder is pretty – I love it very much: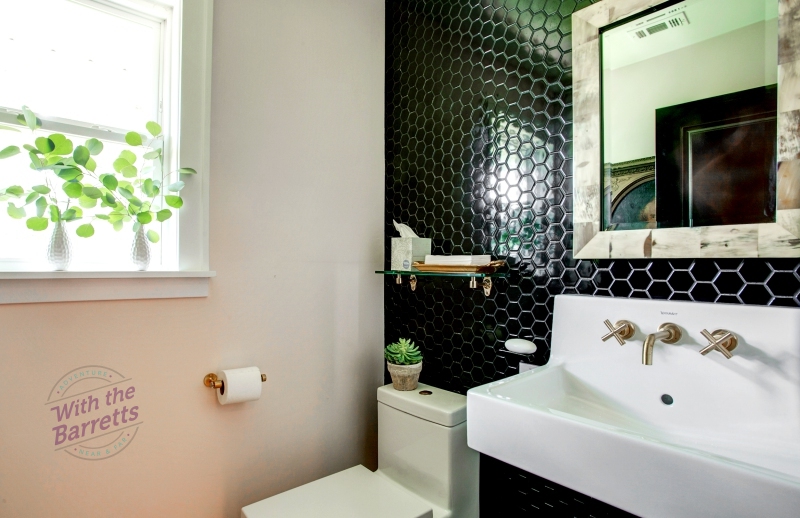 We talked about it in a prior posts. (Dan kibitzing again – you can find that post here.)  The master has a 1980's makeover that is in need of an update. But it's functional and, now that it's been painted, tolerable. Now, however, in Debra's Domain at Hildring House, it's time for a full-on Bathroom Renovation: the Beginning.
The very small (35 square feet!) bath in Debra's Domain is the next Hildring House project. I know, we never finished the last project..but that's the way renovations go sometimes. The outdoor reveal will have to wait a while. So for now- onward with Bathroom Renovation: the Beginning.
Dreams and Inspiration
I am still in the planning phase – my hope is that a really good plan will eliminate most of the surprises and speed things along once we get started. So this post is all about the planning process. Let's start with the dreams: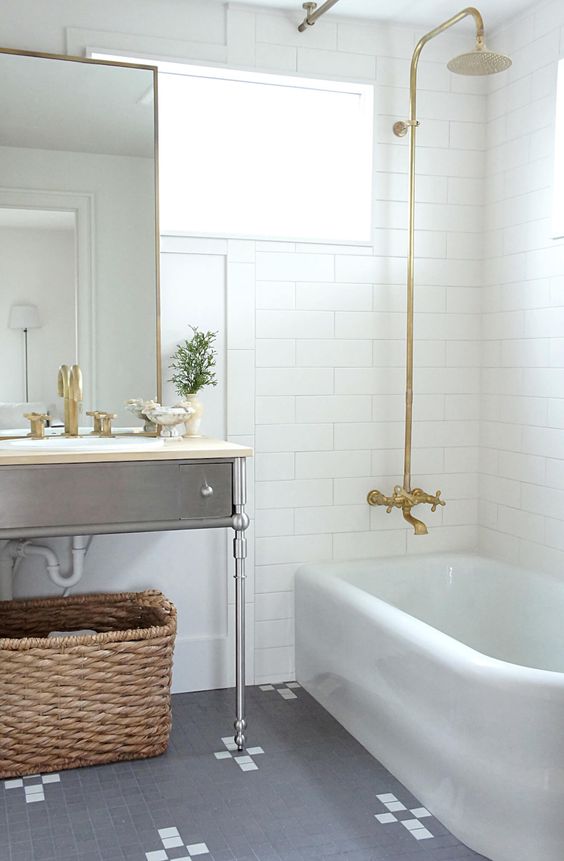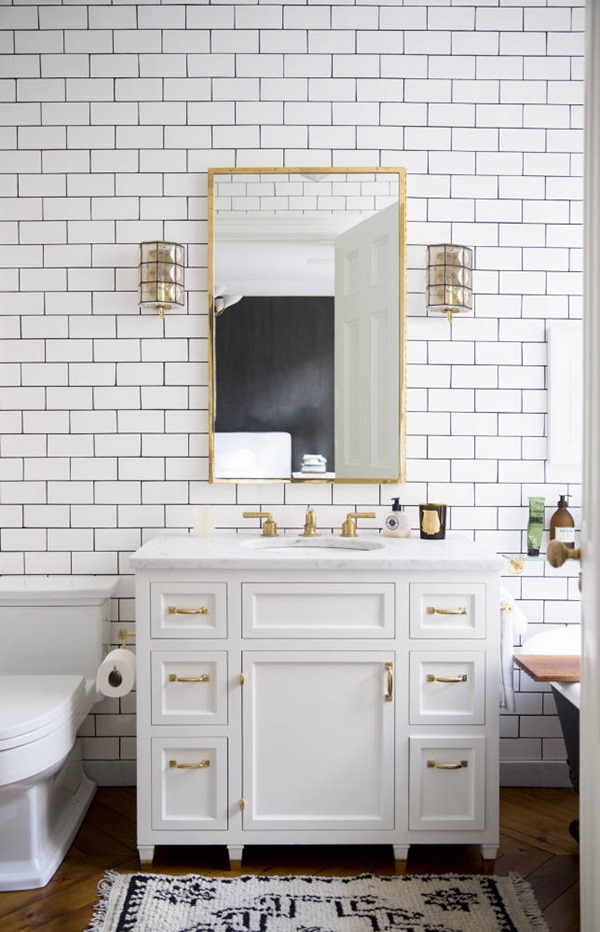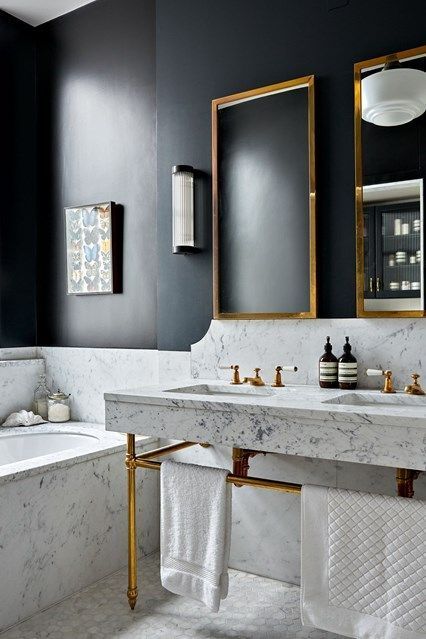 Now back to reality.
Waking Up From the Dreams
Thirty five square feet. And budget. I hate that B word.
The goal is to keep renovation costs to $200 a square foot. That's a pretty tight budget. Luckily my darling son will do the demolition for love and dinner so that's one expense we can subtract from the equation.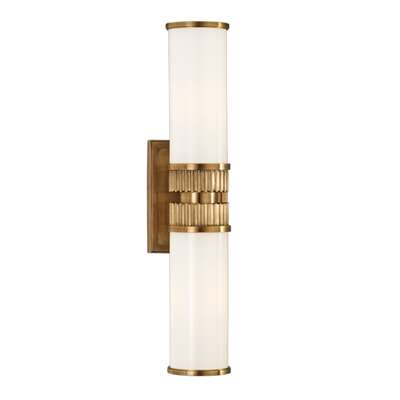 I purchased a gorgeous light on sale a few years ago, knowing that I'd find a home for it someday. I only have the one, so it will have to go sideways over the vanity mirror.
Also some time back, I picked up something like this: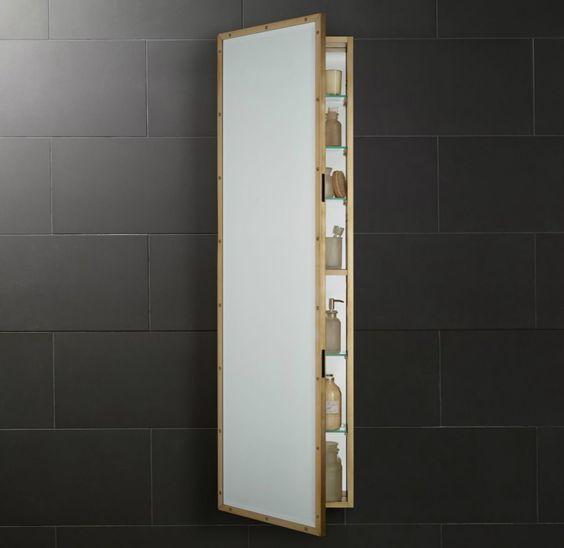 It's about 5 feet tall and I found it at the Restoration Hardware outlet for under $200. So the metal finishes for this bath are set as brass. While I love mixing metals, this room is so small that I think I want to stay consistent.
I thought that the floor decision had been made because I had enough marble left over from SoMoToHo project to do the floor if the tub stays.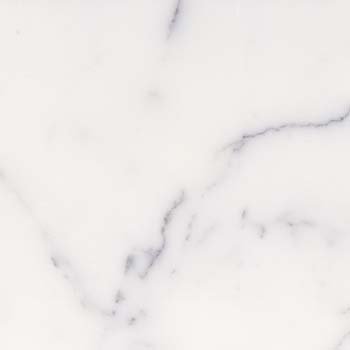 The plumber says the tub should go. So I don't have enough tile, after all. To be honest, this does not break my heart – switching to a shower with glass doors will make the space seem larger. However, this will impact the budget… so allowances must be made. (heavy sigh)
First Decision
So the decision I'm trying to make at the moment:
Serene and Monocramatic: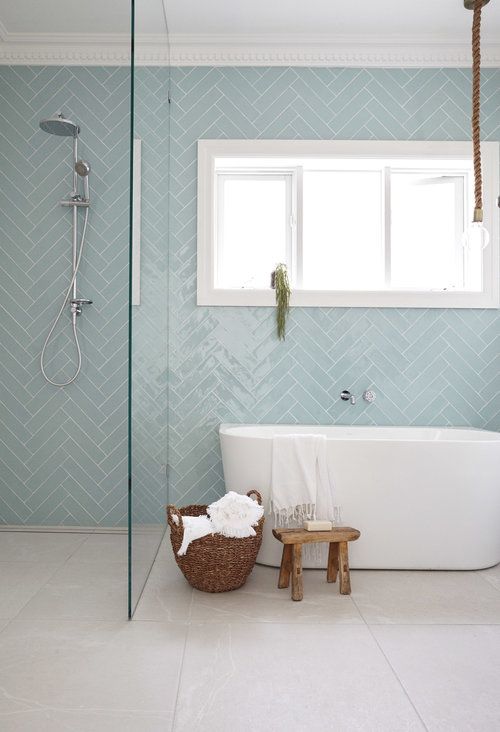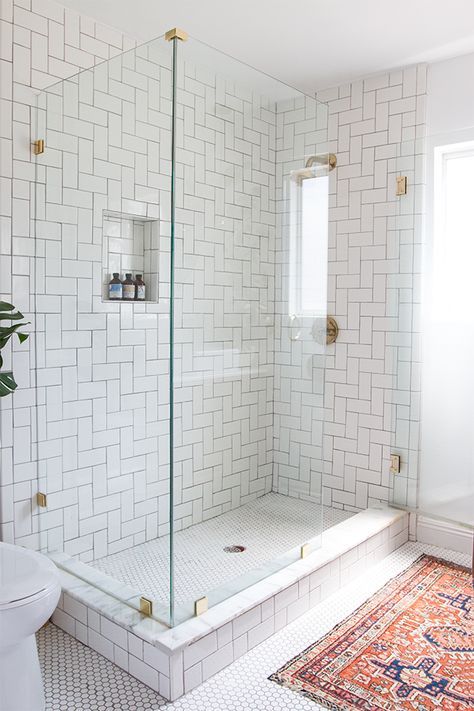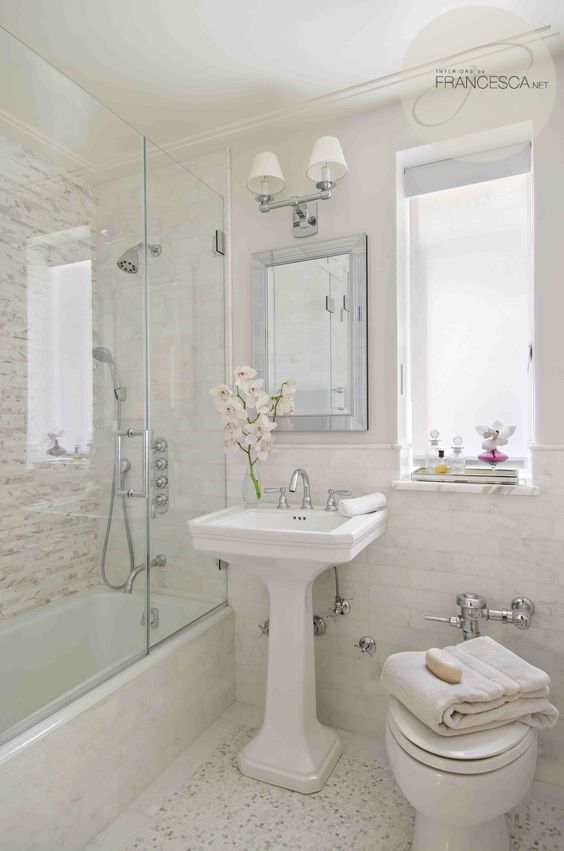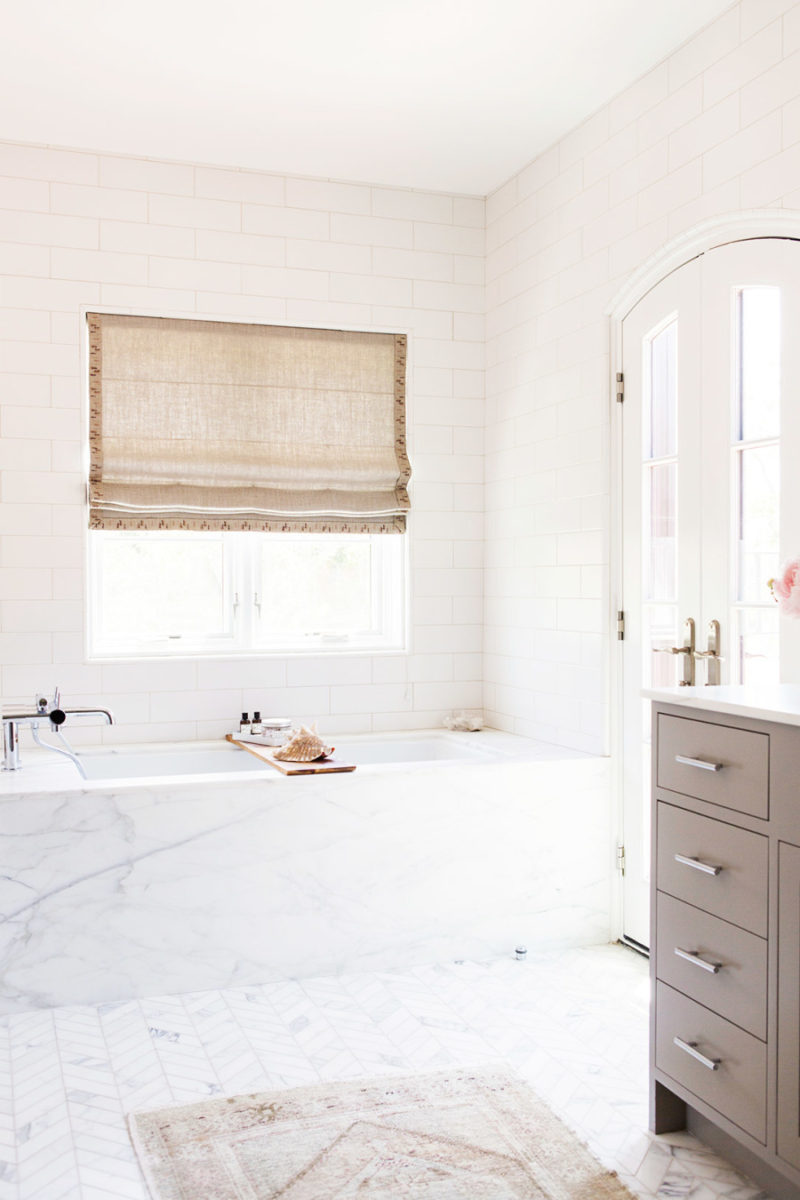 Hmmm, are you seeing the common feature? A window.
But that's not an option in this bath. Even though there is an outside wall, it's on the front of the house and adding a window would throw off the balance out front.
PLUS it costs a lot of $$$$$ to add a window (budget!). I am hoping to be able to add a solar tube or skylight of some sort to get a little natural light in the space.  Better than nothing.
Another design option is the bold bath: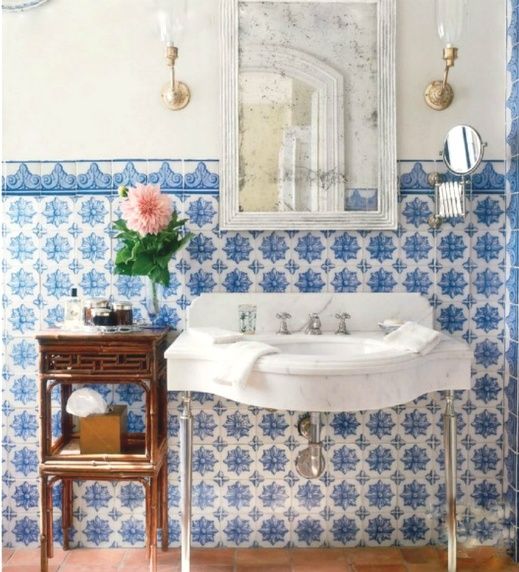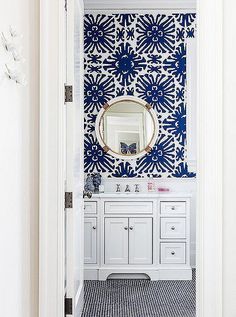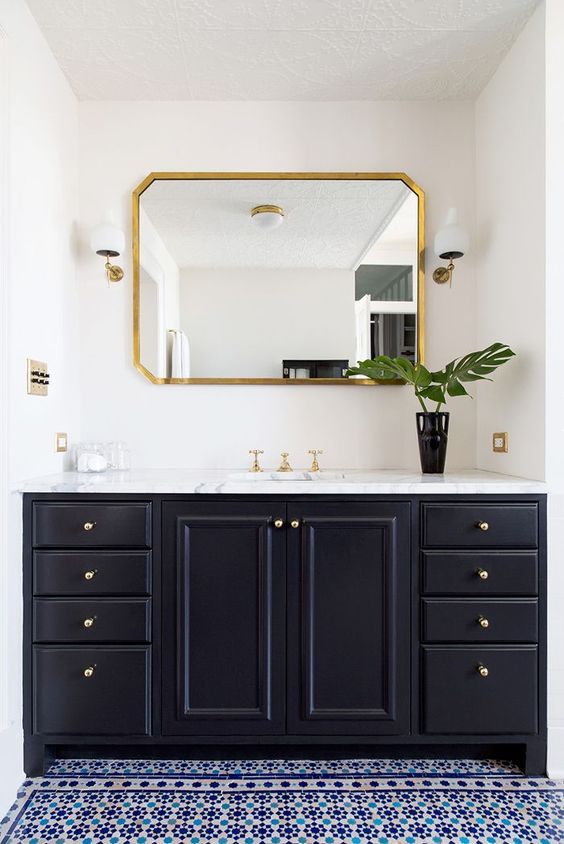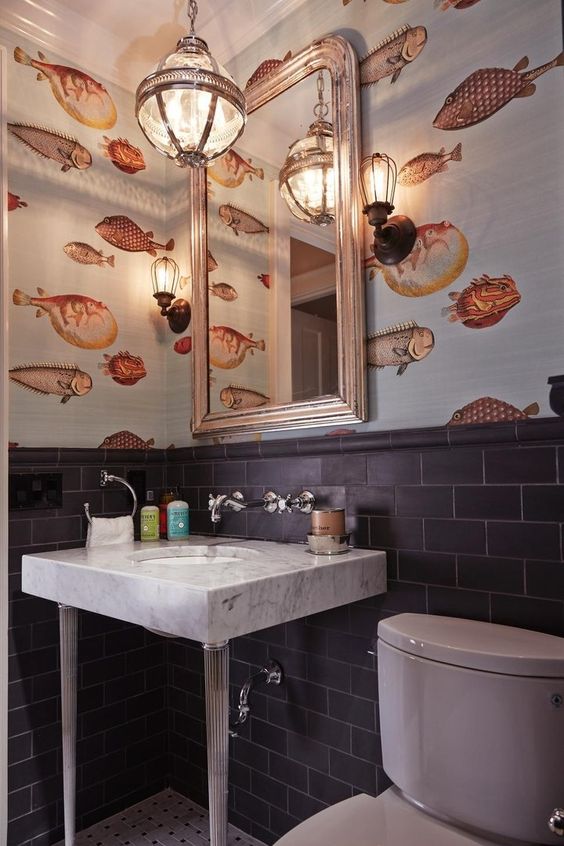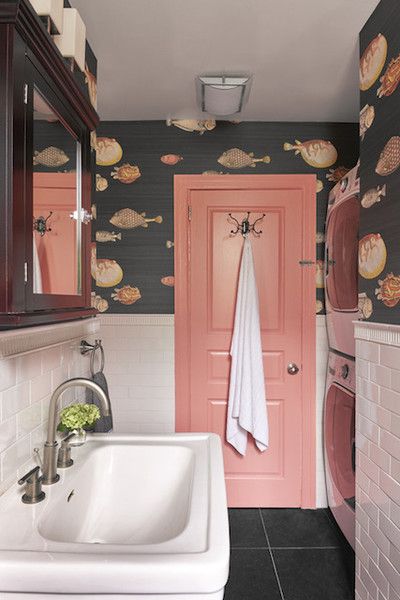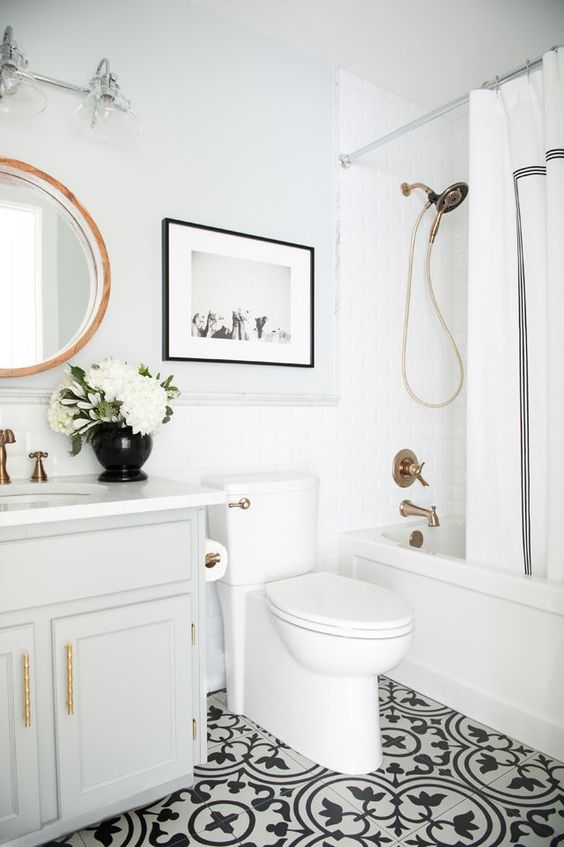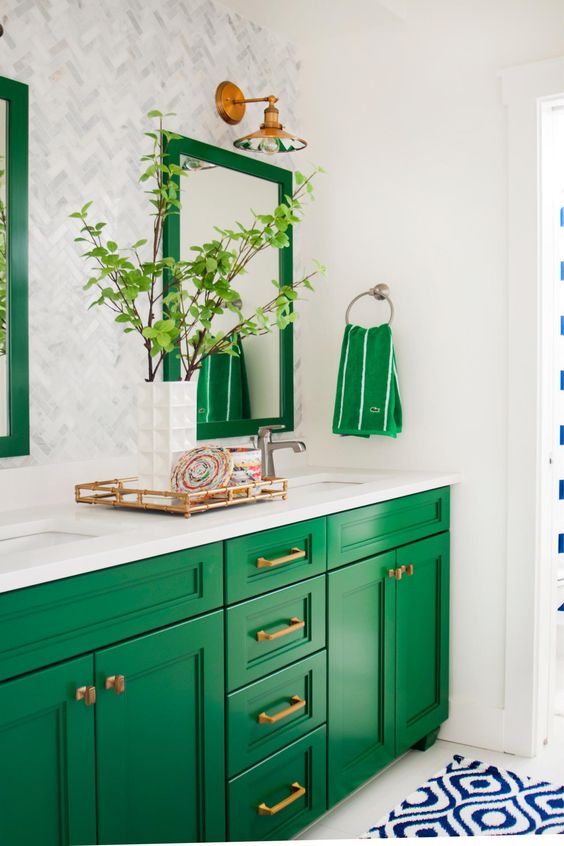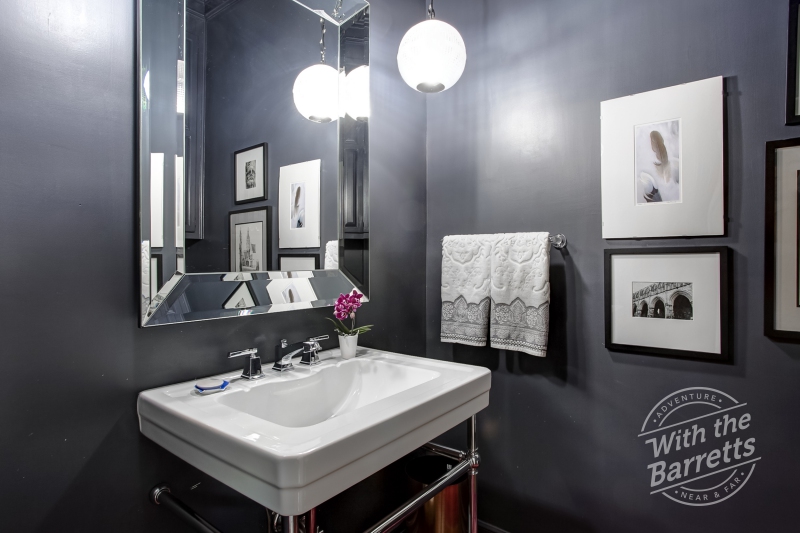 Another option – the classic black and white bath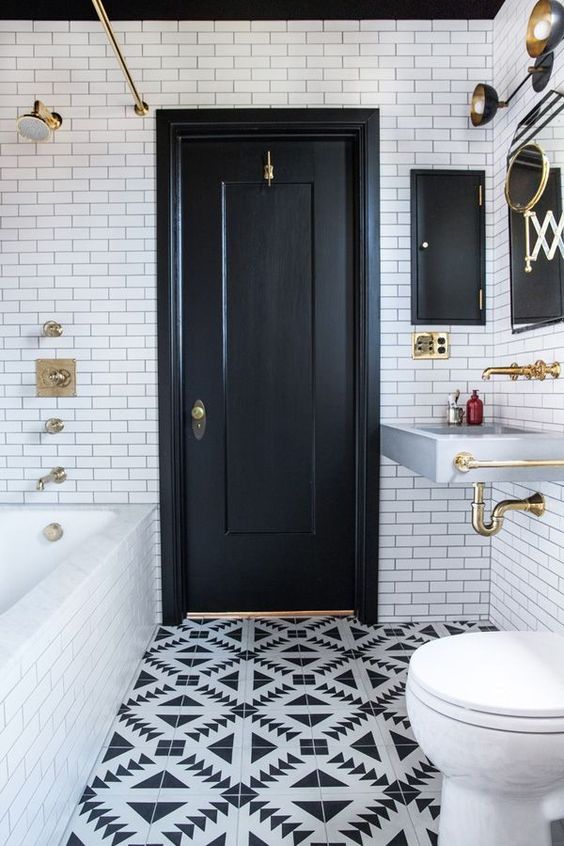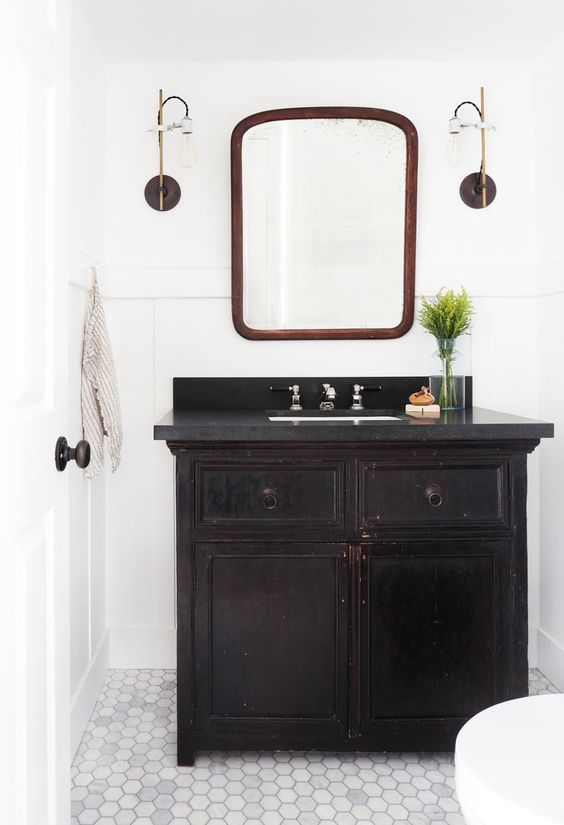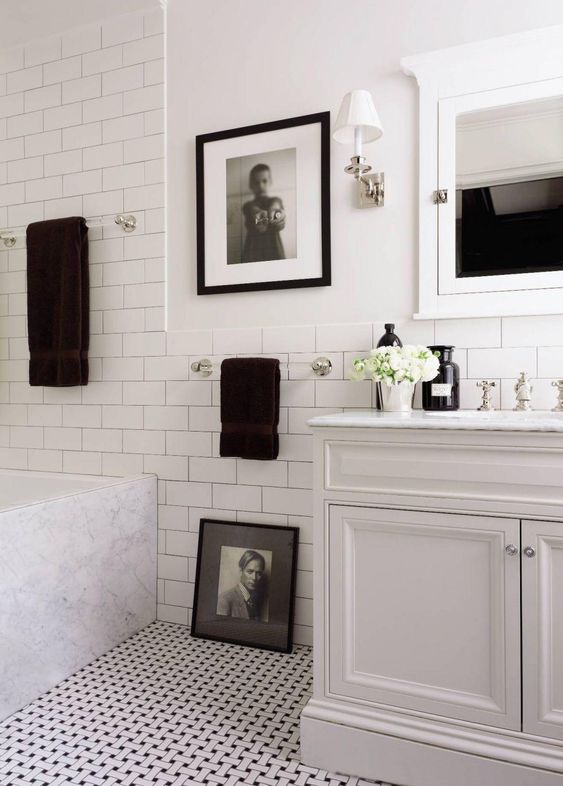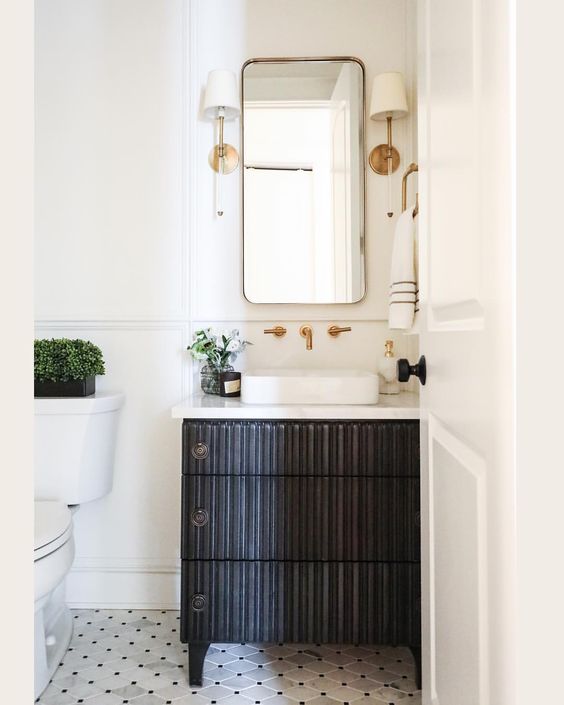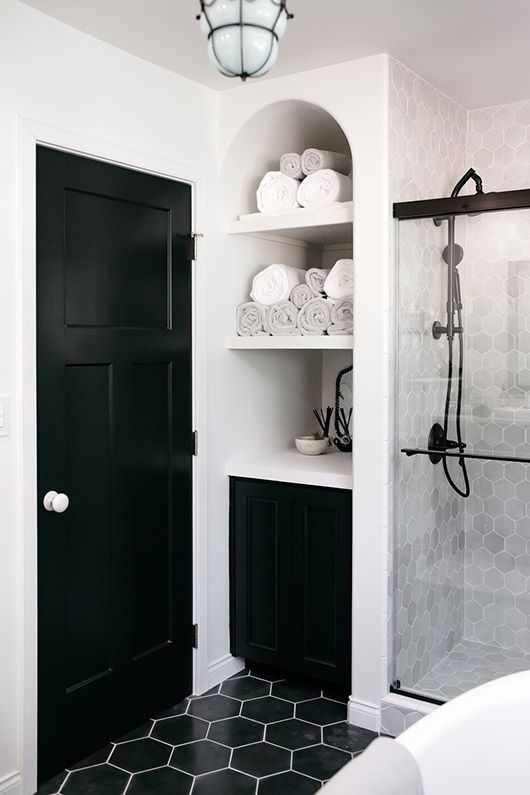 So many options! I wish I could tell you there was a clear front runner, but the truth is, I love them all. I see a lot more bathroom design posts coming your way very soon. Hopefully, there will be a garden or travel post to break it all up so you don't get too tired of hearing about #thelittlestbath.
xo
Debra