Design Matters
I was having  lunch with an interior designer friend the other day and she confessed that she was many years into her career before she realized how important her job truly was. I can understand this; I'm sure many people think of interior design/decorating as frivolous or inconsequential. But it's not. Design matters.
Design has always mattered intensely to me – I am a homebody, I love to be home and I need to feel loved by home. I want that "aaah" feeling every time I walk in my door. And lucky for me, creating designing, decorating, these are my favorite things. I realize it's not so for everyone:
One of my close friends is just about the most charming and delightful person you will ever meet – and design is very important to her – in clothing, interiors, cars, etc.  But pulling it all together is not her strong suit.
When I first went to her home, I was slightly baffled – it was lovely, but seemed totally at odds with the person I knew and loved. The house was very "buttoned-up" – mid century mod – but still sort of traditional. Everything was symmetrical and expected and, well, staid. My friend is nothing like that- I call her my boho princess.
When I questioned her (gently), she confessed that she just paid someone to do it all for her and had almost zero input into the project. She also confessed that she wasn't comfortable in the room. Design matters.
Revisiting The Cute House
We immediately set about changing everything. Then, we sold that house and bought a charming cottage- if you go back a couple of years, you'll find a post about it.
We have been slowly working on the décor since then. She hates that – the "slowly" part – she wants it "done." But budget, and truly, design require time. We've made great strides and if you walk into her house today, you immediately get an understanding of who she is. More importantly, she loves her home.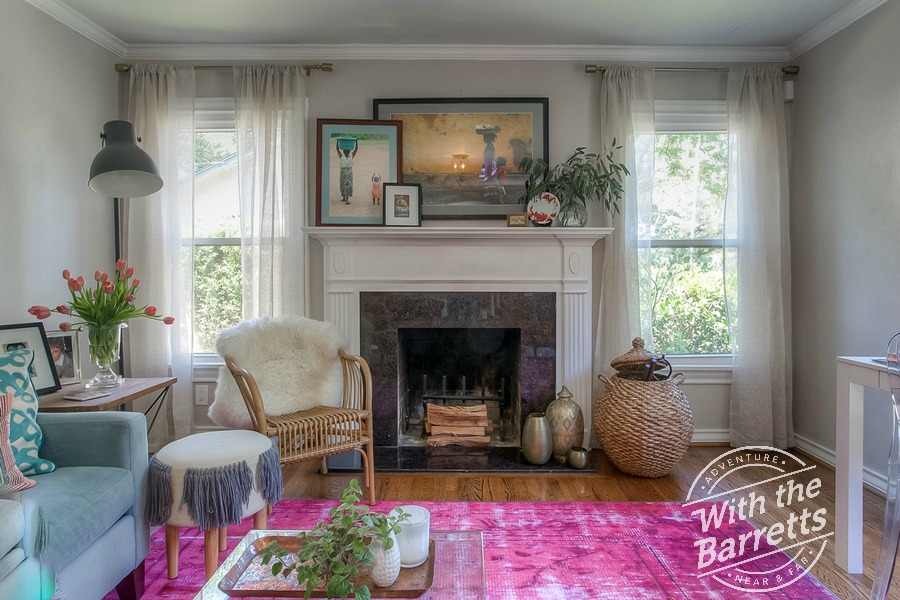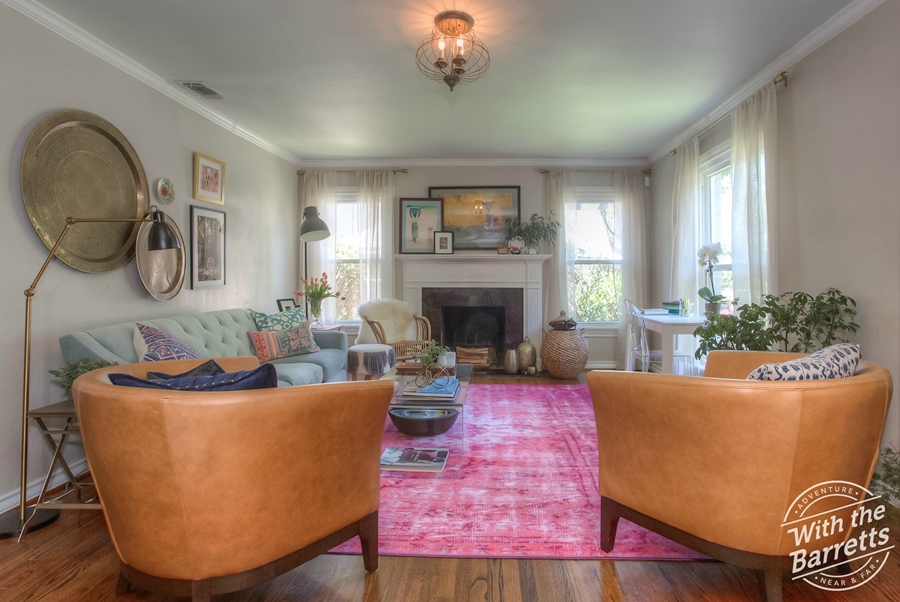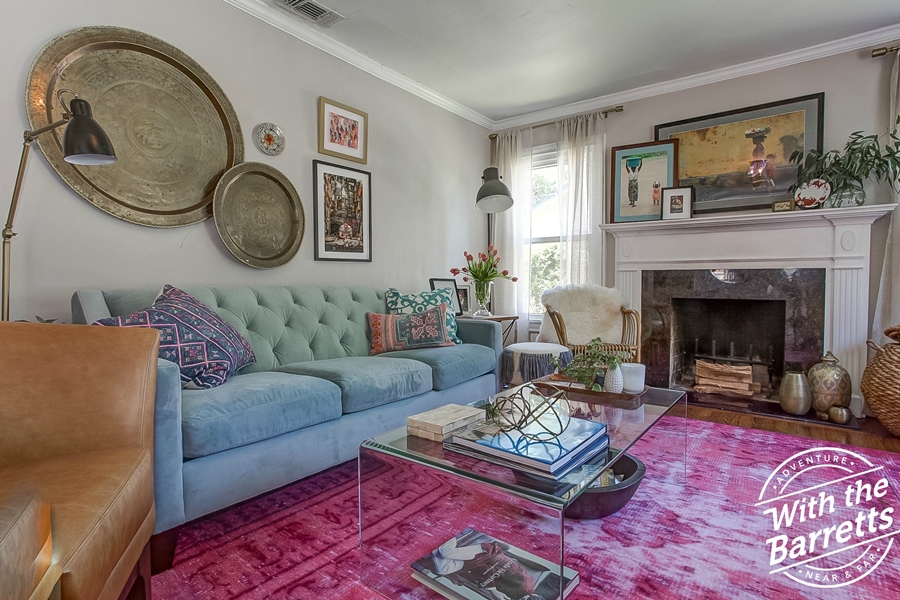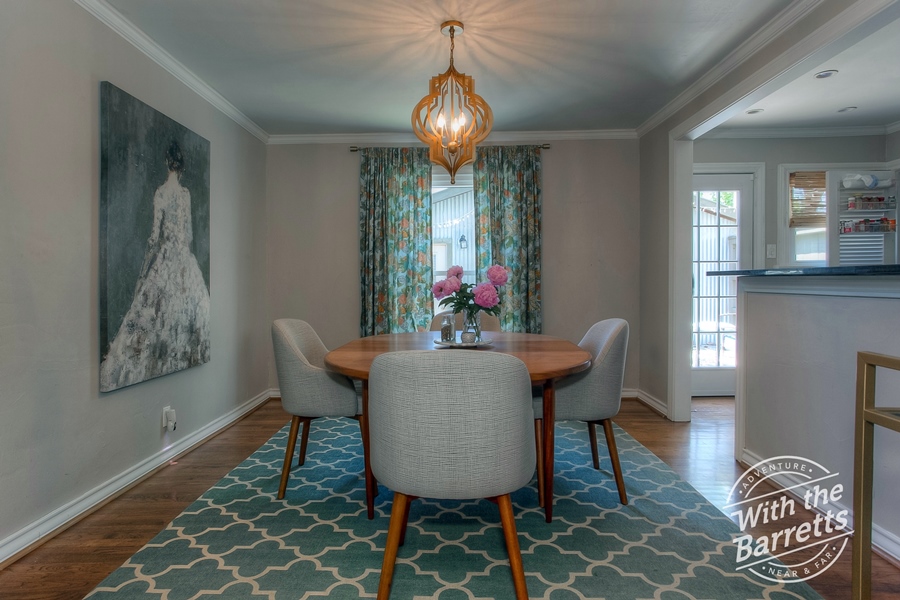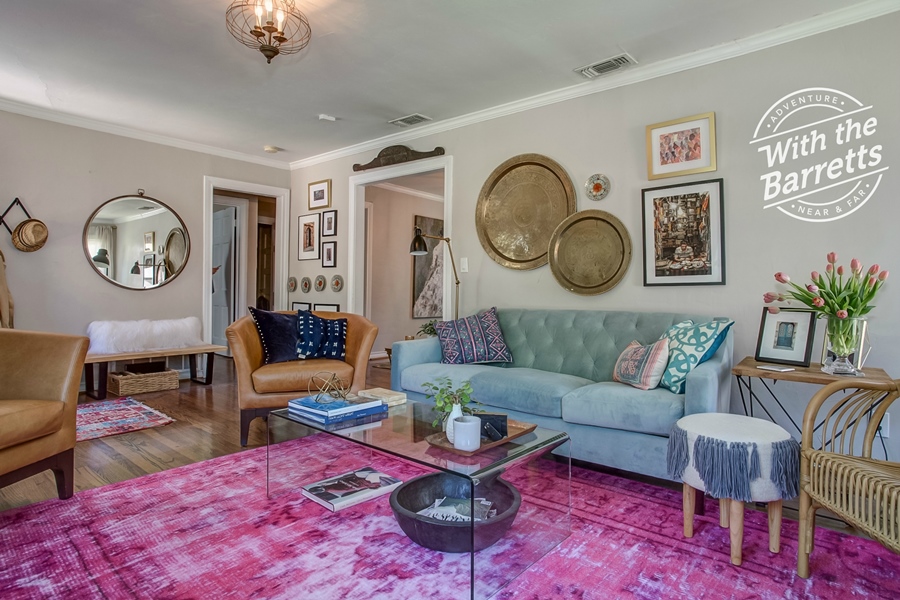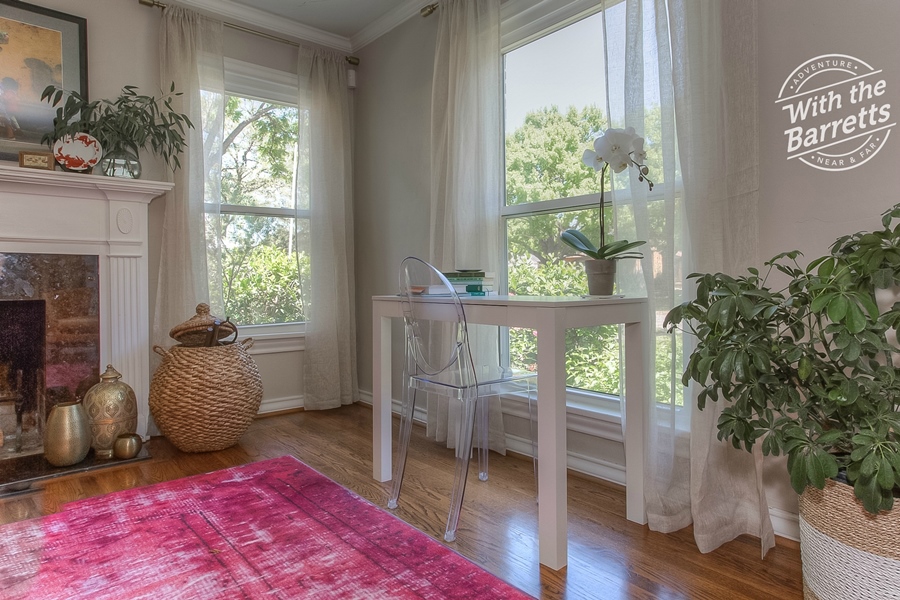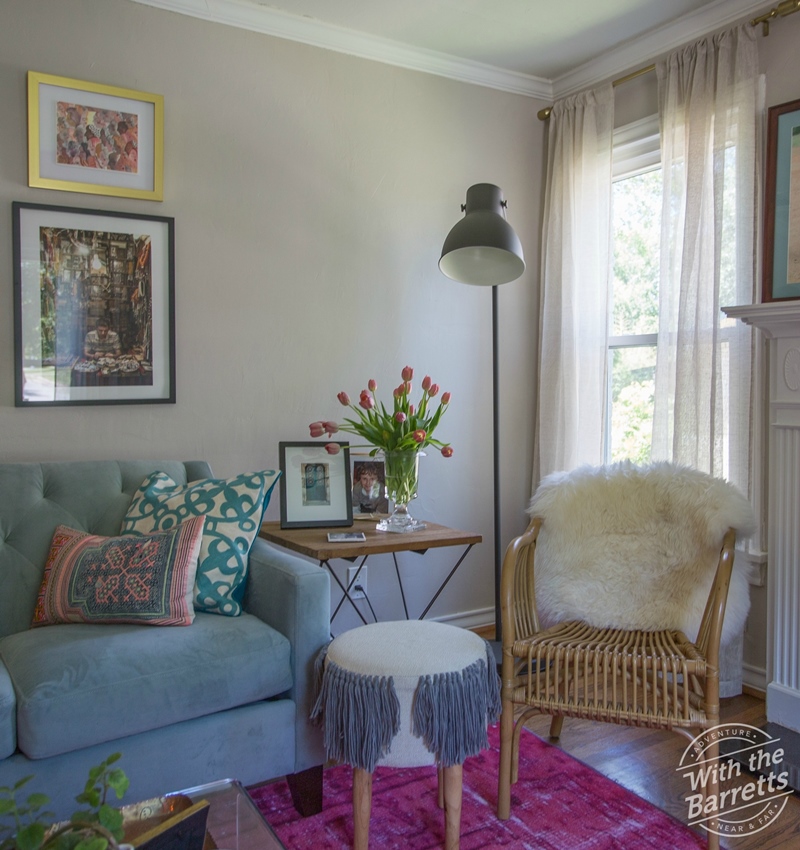 I have thoroughly enjoyed the process on this home- and it has been a process, the only things that we started with were the two leather chairs, everything else has been gathered.
There will be more cute house posts- we are almost done with the master bedroom so I hope to show you that soon.
More – so much more- coming on this topic- why design matters.
Debra