Wednesday Lagniappe – Casa Pilatos Bougainvillea, Seville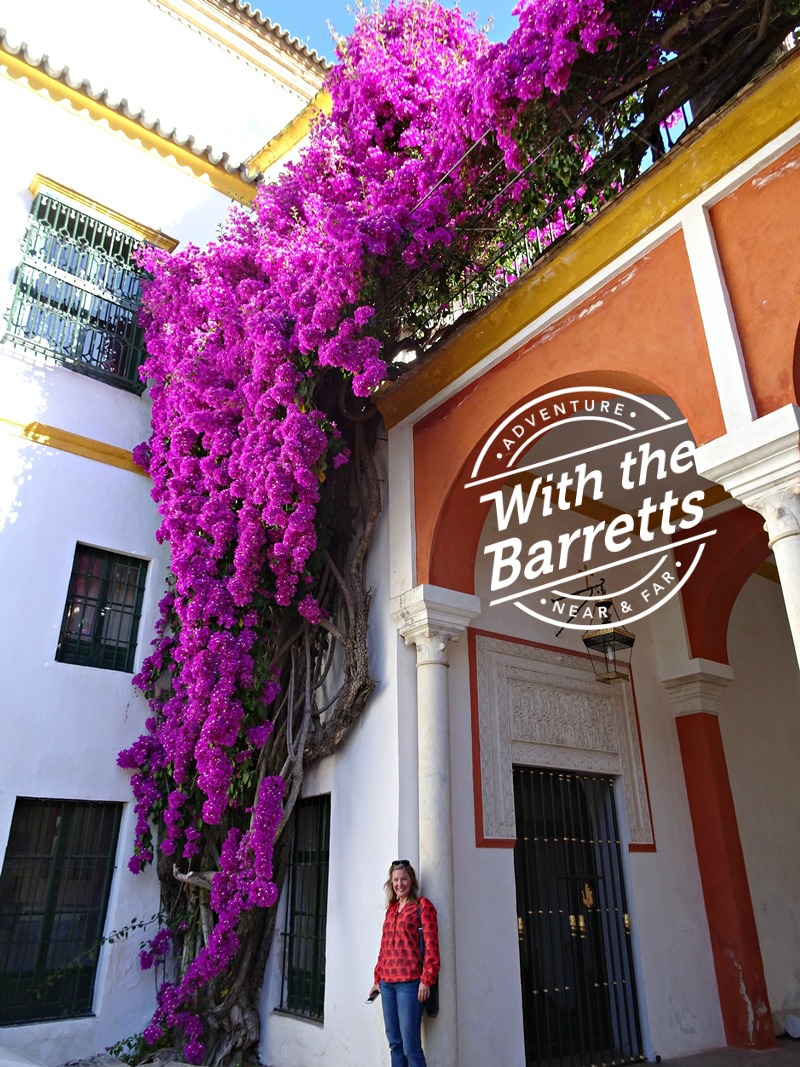 It's Wednesday afternoon in Fort Worth, threatening rain – or, since this is Texas, after all, perhaps I should say "promising rain." I'm thinking about our recent trip to Seville and the spectacular bougainvillea at Casa Pilatos, a lovely palace that we stumbled across on a beautiful spring morning. So here is your Wednesday lagniappe: Debra, flowers, beautiful architecture – three of my favorite things in one of my favorite places.
We'll be back soon with more remodeling posts, so stay tuned. In the meantime, I hope this little something extra helps boost your week.
Thanks for reading!