Springtime in Seville
You want to go to Spain, perhaps visit several cities, and you're wondering which cities and what time of year. Make Seville – the heart of Andalusia in southern Spain – one of the cities. And go in late March or early April. Springtime in Seville is a delight.
Southern Spain can get quite hot in the summer, with many days topping 100 degrees. In March, though, it is as pleasant as you could wish for – warm enough to be comfortable in short sleeves during the day and sometimes cool enough for a light jacket at night. But the real reason to choose that time of year for your visit is the smell.
Orange Blossoms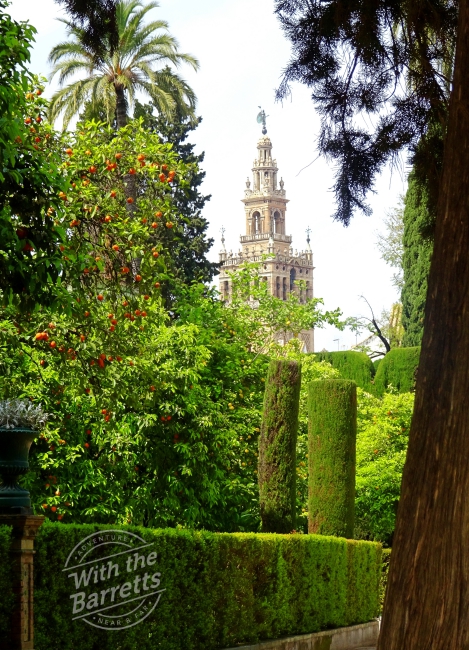 While you're strolling the cobblestone streets during springtime in Seville, the scent of orange blossoms is everywhere, sometimes so strong that it's almost intoxicating.
Thousands of orange trees line the streets of Seville and in the early spring, they're all in bloom. The oranges, themselves, are not edible.  The Moors brought Seville Oranges to Spain  a thousand years ago and, unlike more modern varieties, the fruit is bitter. It makes wonderful marmalade, though, and most of it is harvested and shipped to Britain for that purpose.
 Springtime in Seville – Festivals