The Alhambra in Grenada, Spain is one of the most photographed sites in the world. But will that stop me from posting another one? Absolutely not. So here is a shot of an archway and accompanying door from that wonderful palace and fortress. It's your Sunday afternoon  arabesque lagniappe.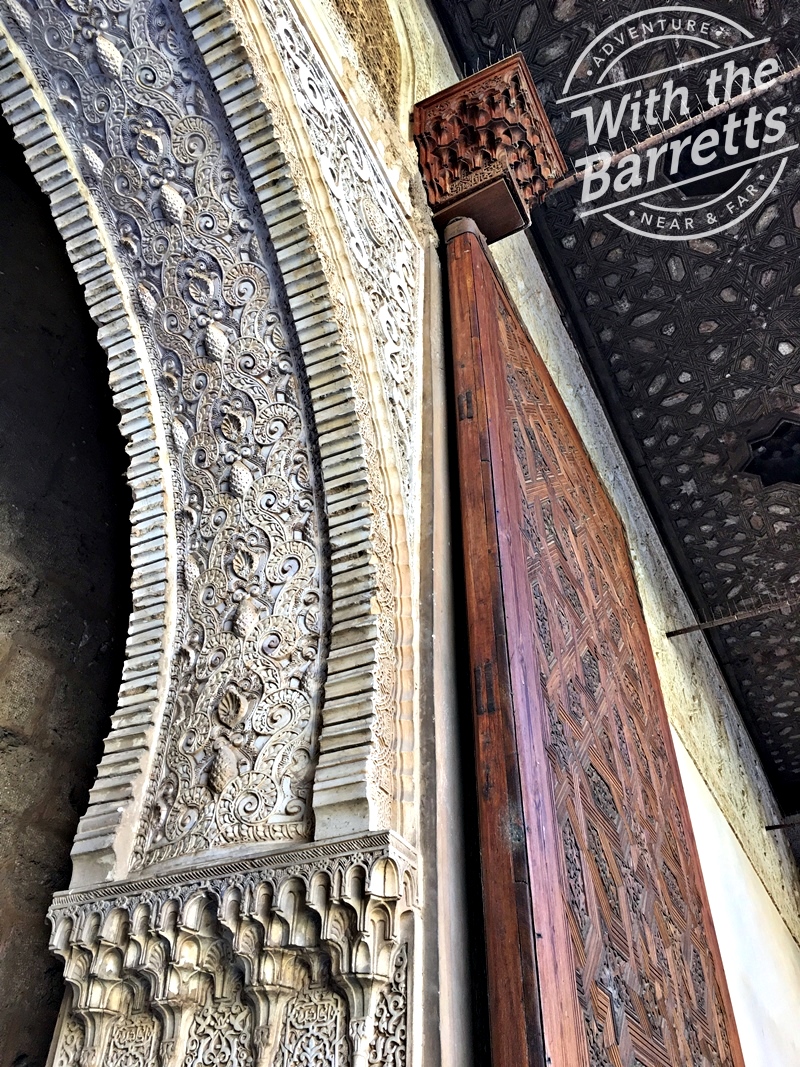 To my Muslim friends, Eid Mubarak.
The beauty of the Alhambra – and the Alcazar in Seville, by the way – simply blew us away on our trip to southern Spain a few months ago. I plan on doing a few travel posts about that trip but, frankly, don't know where to start. When I figure it out, you'll be the first to know.
For now, try to notice and be grateful for the beautiful things around you – those everyday, often overlooked gems. A flower in your garden. A child's laughter. That twinkle in your loved one's eye when you walk through the door. The aroma of dinner on the stove. The way a tile floor feels cool to bare feet on a summer day.
We've been busy at Hildring House and will be posting some updates very soon. Debra's projects are unfolding beautifully and more updates on those are on the way, as well.
Thanks for reading and please keep doing so. After all, you're the reason we do this!
Dan