I received an email from the lovely folks over at AlltheRooms. They had seen our post about Springtime in Seville (which you can find here) and wondered if we were familiar with Sitges, Spain. It so happens that we are.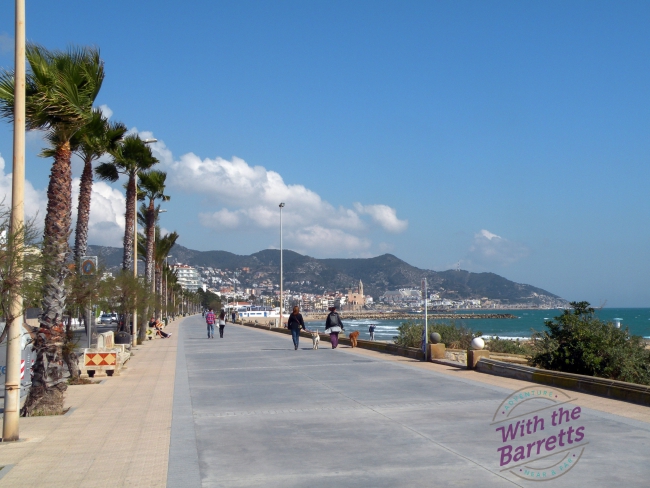 A charming, beautiful seaside town just south of Barcelona, Sitges really should be on your itinerary for travel in Spain.
The AlltheRooms blog put together a post about The Top 8 Things to Do in Sitges, a couple of which I confess were new to me. I didn't know that they did up Carnaval in Sitges, for instance. And I wish we had known about Museu de Cau Ferrat when we were there. House museums are our favorite, and we would have paid it a visit, for sure. I guess we'll just have to go back.
So, go check out The Top 8 Things to Do in Sitges on the AlltheRooms blog.
Then, come along With the Barretts for a bit of Sitges lagniappe: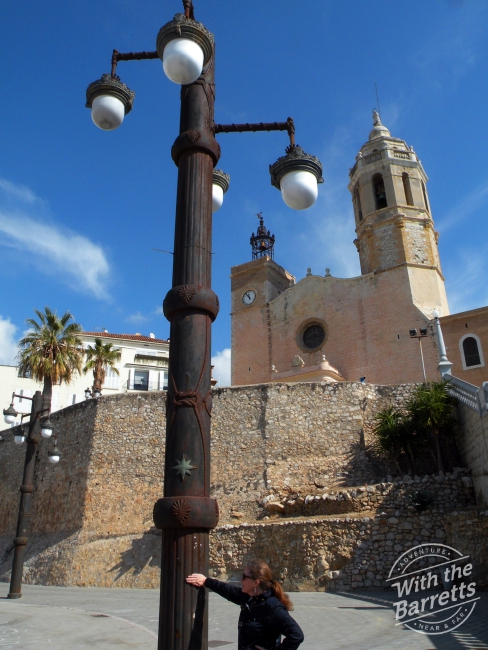 Even the light posts around the Iglesia de San Bartolomé y Santa Tecla are cool.
The church sits beside old fortifications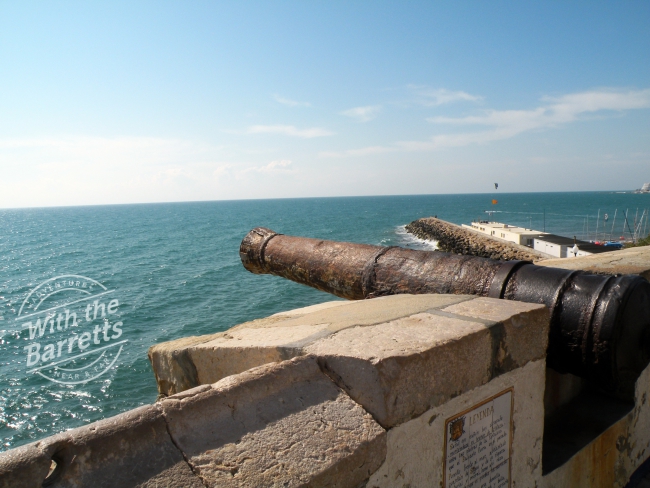 that make one think that, once upon a time, Sitges might not have been as welcoming as it is today.
The view from the hill is beautiful, though.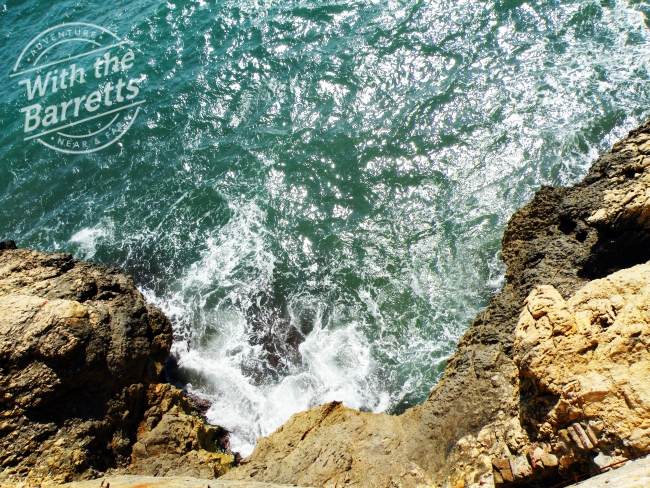 And the beaches are large, open, and inviting.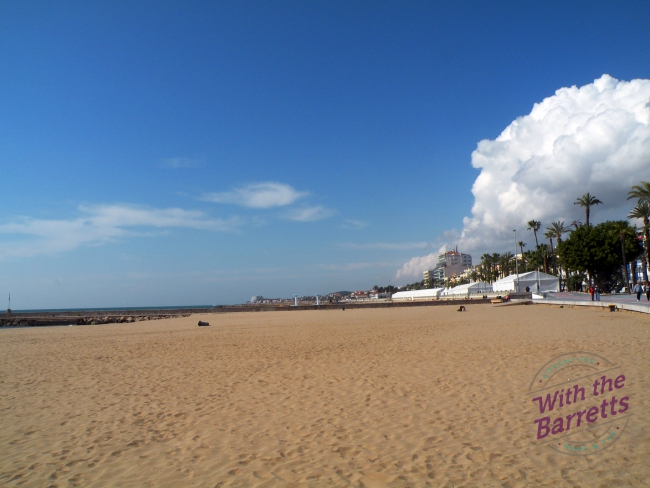 So, if you're traveling in Spain, put Sitges on the list – you'll enjoy it.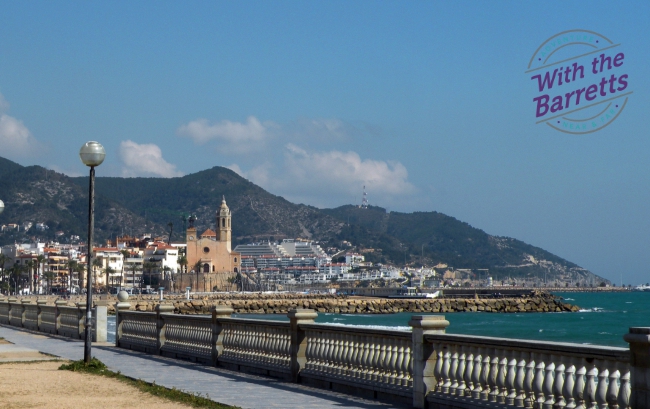 And there's your bit of travel lagniappe for today.
Thanks, again, to  AlltheRooms for reaching out. If you need help with accommodations in your adventures, give them a look.
Until next time – safe travels. And remember – in the US, election day is November 6th and early voting has already begun in many states (like here in Texas). Vote.
Best –
Dan