Debra says: Some changes improve the look of your house. And some  increase the value of your house. But some make your life better – every single day. This post is about one of the last kind: a small closet adventure with a big impact at Hildring House.
Before
You may remember that about a year ago, I mentioned that the mother-in-law suite at Hildring House would become Debra's Domain (you can find that post here, if you're interested – it's really all about demo, so it's pretty messy). Well, Debra's Domain is a thing now. It has two closets – one big one that we "stole" from the garage, and one smaller one that was the only original closet in the space. (You can find that process in the middle of this post.)
Since we built the larger one pretty much from scratch, it's pretty nice: well-organized, new fixtures, etc.
The smaller one was the problem.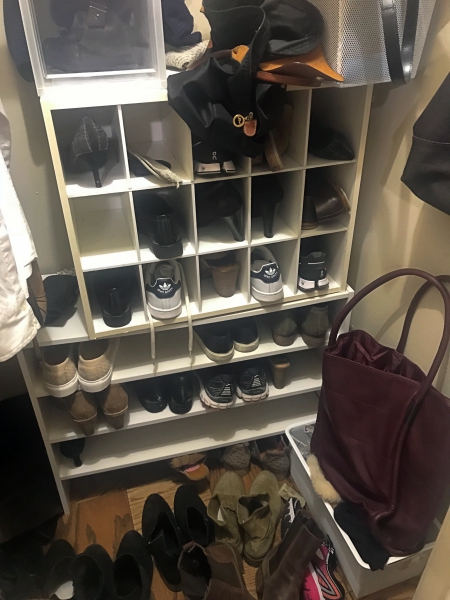 See what I mean? Continue reading "A Small Closet Adventure With A Big Impact at Hildring House"