Hildring House – Another Peek Behind the Curtain
I thought I'd give you a little more insight into Debra's inspiration for the new powder at Hildring House. There isn't any order or sequence to this stuff – just an olio of ideas.
This first one is illustrative of adding a lot of interest to a very small space.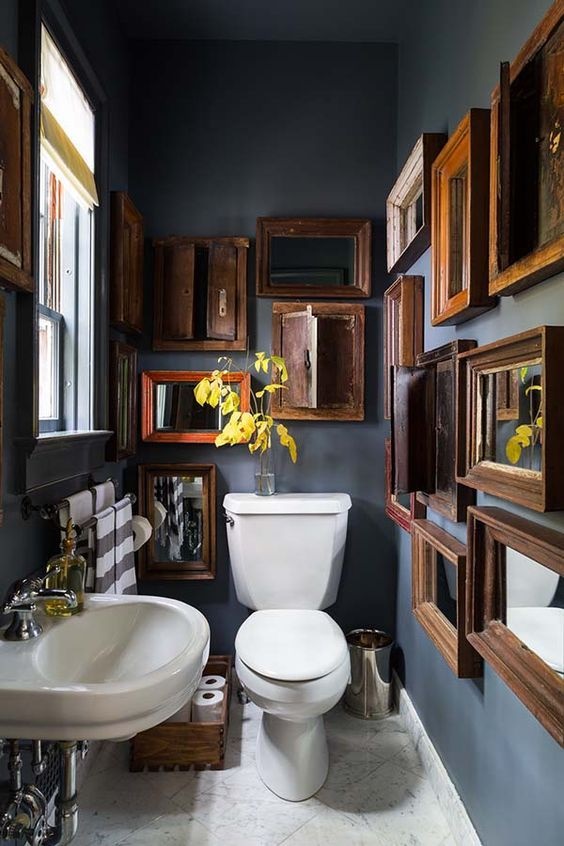 The Hildring House powder is pretty limited on space, too, so ideas for keeping it interesting without making it too claustrophobic are important. Here are some more: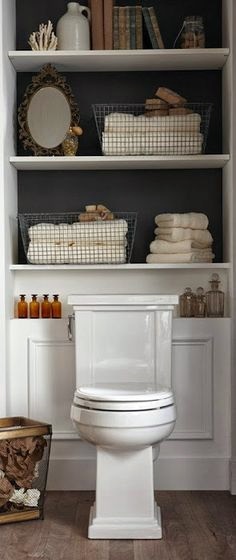 Open-space storage is something that we use a lot. The picture at left is a particularly nice example of combining the decorative with the practical. Note, also, the back wall being painted dark with white shelving gives a shadow-box frame effect. You may recall that we did this at the SoMoToHo in the dining room.
Even though the style of the bath in the pic below is quite different than what we'll have at Hildring House, look closely and you can see the inspiration.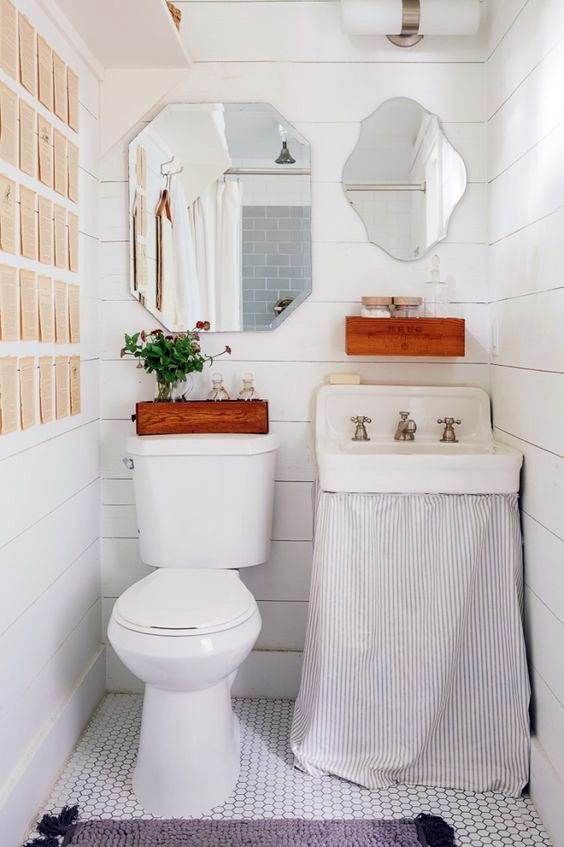 homepolish.com
Notice the sink with the sort of built-in back splash? And the Hildring House powder will have this arrangement. You really don't need much space.
The next four pictures are of bathrooms from the 60s and might represent what the Hildring House powder would have looked like if built when the house was originally constructed.
Debra was particularly fond of the one on the bottom right. So much so, in fact, that I wouldn't be surprised to see something like it emerge from the remodel of one of the other baths in the house. We'll just have to wait and see.
In any event – I'll keep you posted of our progress (sorry – I just love those puns!).
Thanks for reading!