We're taking a little break to remember a stroll that Debra and I took in wonderful Barcelona back in 2014. We spent a couple of weeks there enjoying the fantastic famous tapas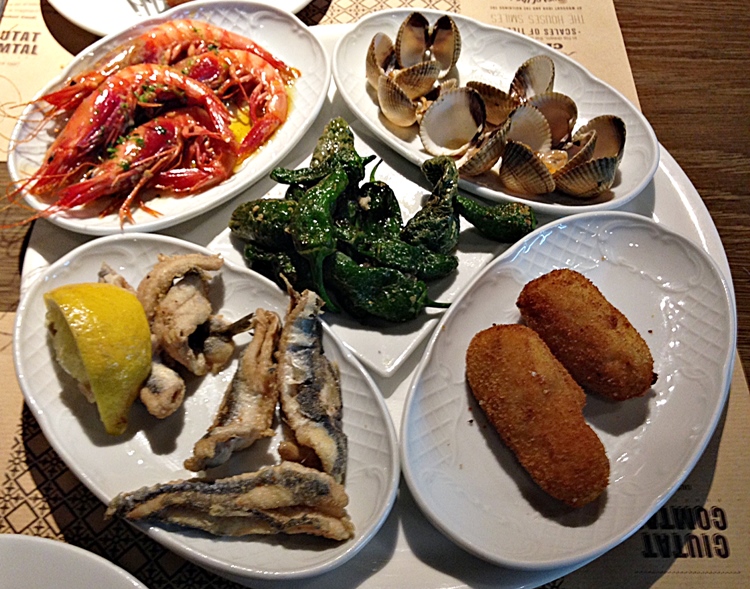 and one day decided to wander from the area where we were staying  down into Barrio Gotico, which abuts La Rambla on the east side. I use La Rambla as a geographic reference because it's what all the tourists know in Barcelona. My advice, however, is to spend as little time actually on La Rambla as you can. I suppose you need to walk it once, just to say that you did. But there are far better ways to spend time in this lovely city.
So, early one morning to Barrio Gotico we went. There is lovely architecture in this area – so much so that it will be the subject of a different post. On this morning, however, we found a little hole-in-the-wall neighborhood place where our English was met with blank stares. Undeterred,  through pointing, my broken Spanish and Debra's novice French, we managed to have some pastries, coffee, and amazing fresh-squeezed orange juice, and continued on our way.
Debra made some friends, Carmen and Emilio,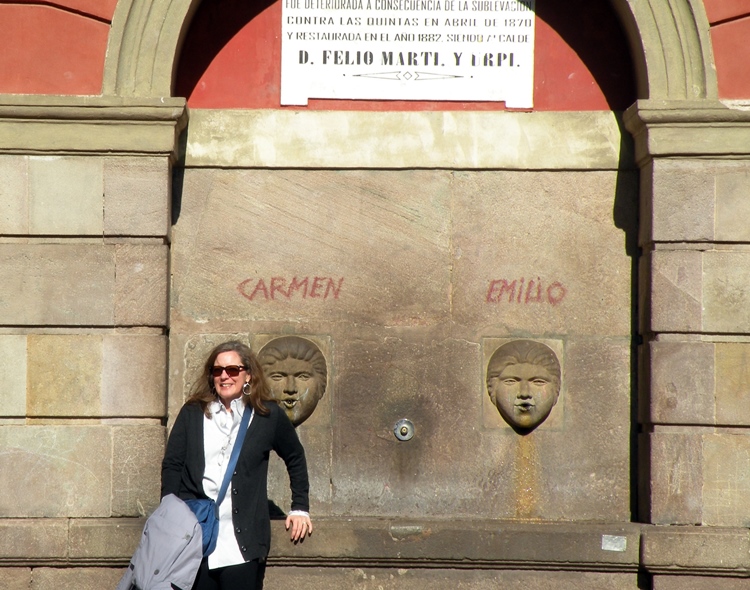 at a very cool clock tower: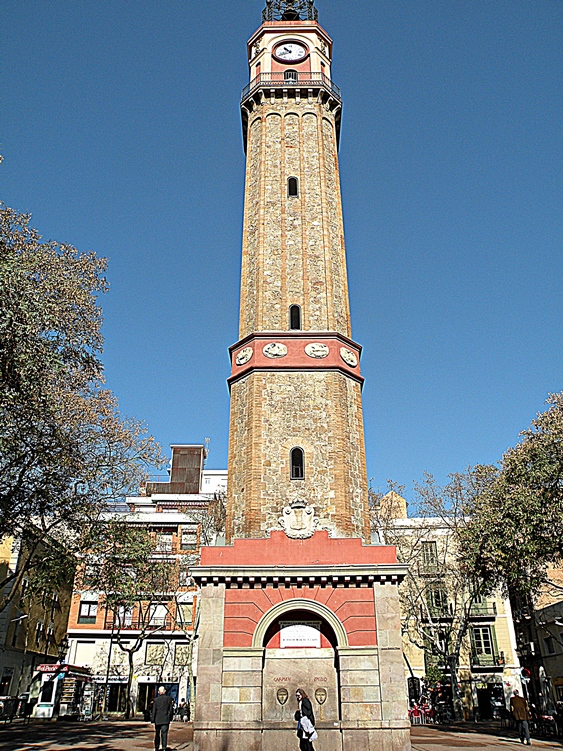 Catalan flags are common in Barcelona, it being pretty much the cultural and political center of Catalonia, as well as its capital.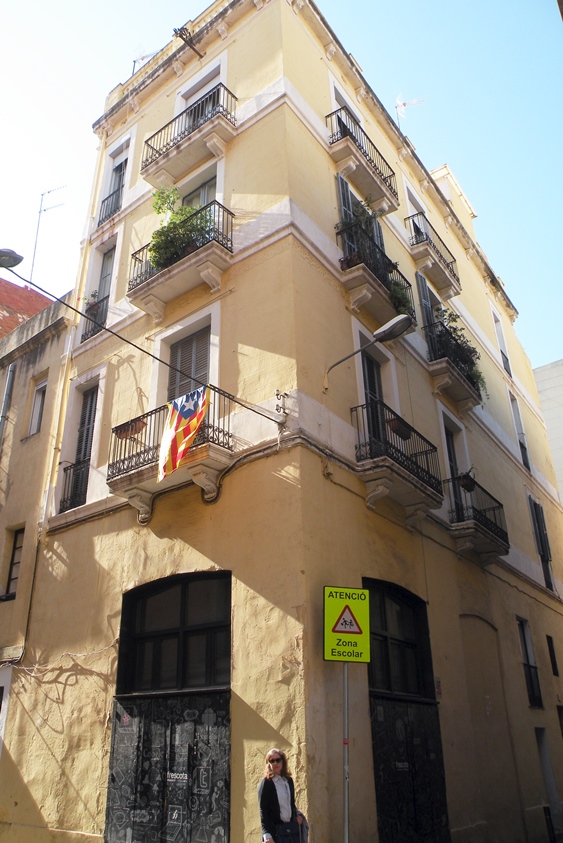 In another, future post, I'll talk about a fascinating exhibit that we stumbled across commemorating the 300th anniversary of Spain's conquering of Catalonia. If you follow European politics at all, you understand that 300 years is only yesterday to them. And I think it's safe to say that many Catalan people are not content with the situation.
When we went to Barcelona, we were only dimly aware of Antoni Gaudi as an architectural phenomenon. We had heard of La Sagrada Familia, of course, but didn't know much else about the man or his work. On this day, we tried to spontaneously tour La Sagrada Familia. Mistake. Book a tour and book it for early in the day. But that's the subject of another post.
Since La Sagrada didn't work out for us, we decided to visit Park Guell (there is an umlaut over the "u" in that name but my keyboard doesn't have umlauts). As the name suggests, it's a park, commissioned by one of Gaudi's biggest supporters, a nobleman named, as you might have guessed, Guell.
We took public transportation to within a mile or so of the entrance, but the remaining walk was almost straight uphill.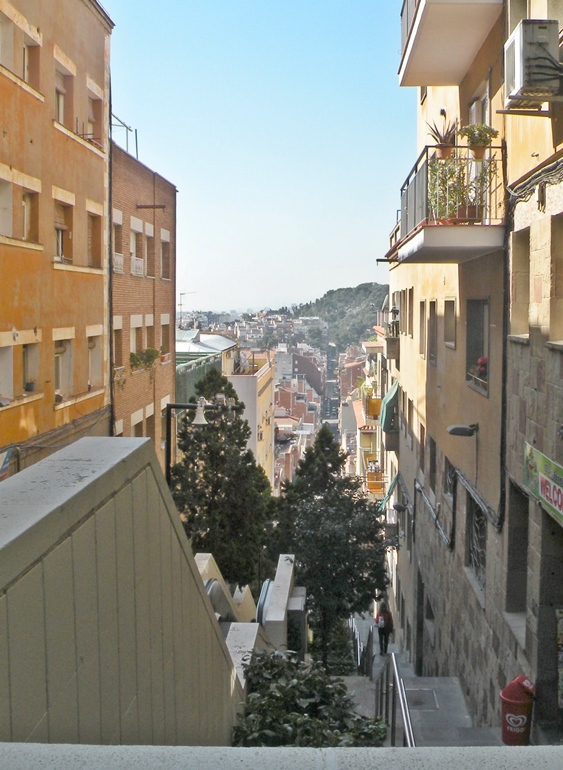 This picture was taken not far from the entrance. You can get a feel for the climb. And, by the way, the escalators on the left side of the shot were not operational. So we hoofed it. It was worth it, though.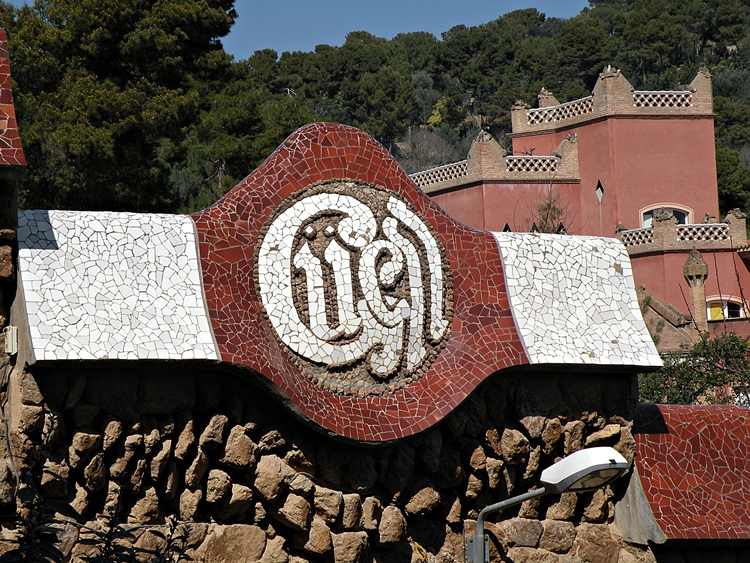 The sign gives you a first idea of the free-form structures inside. The line was quite long but it moved pretty quickly. And the views from the park were as spectacular as the views inside the park.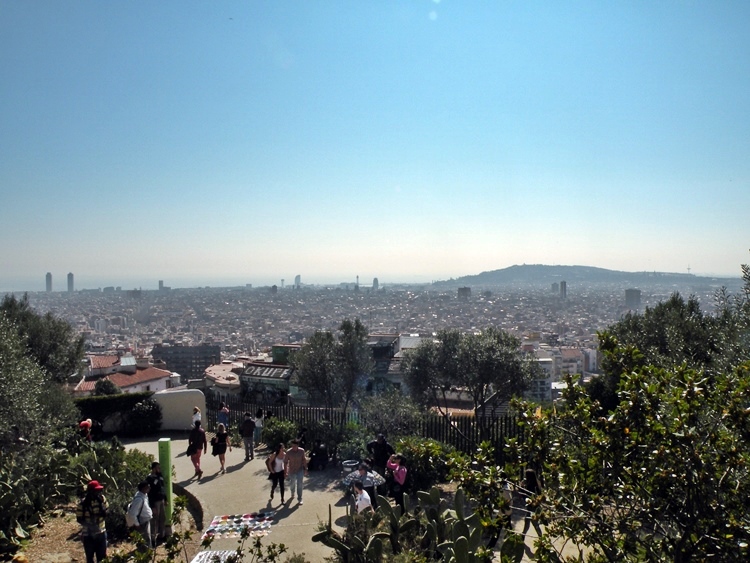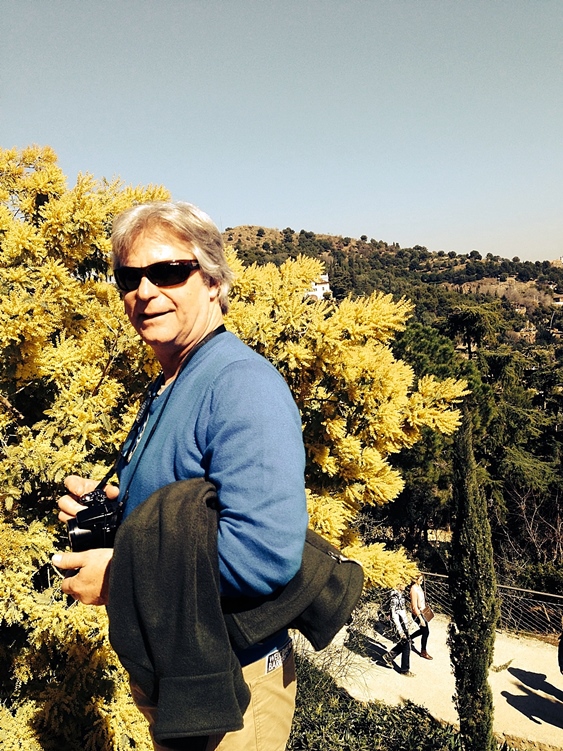 As it turns out, the park was a really good introduction for us to Gaudi's work. It allowed us to experience the surrealism while still being grounded by the natural surroundings.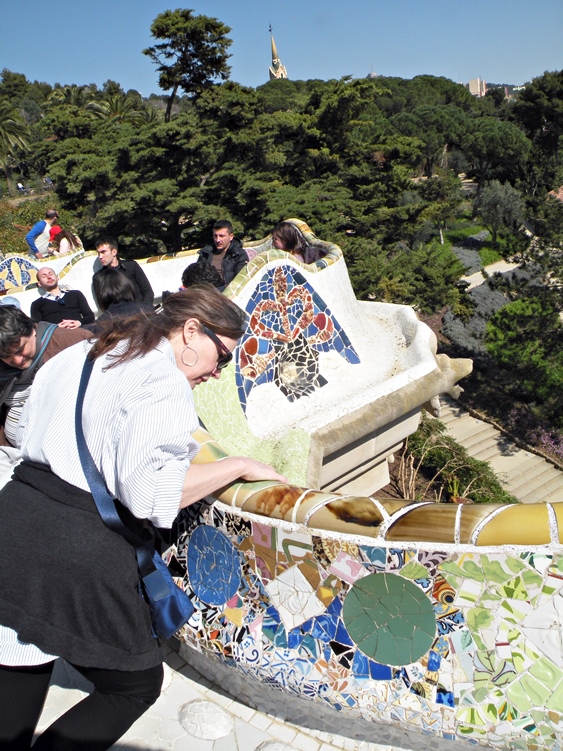 Notice the gutter running along the back of this bench. As we came to appreciate in all of his work, ingenious functionality was as important as the organic feel of the forms that Gaudi created.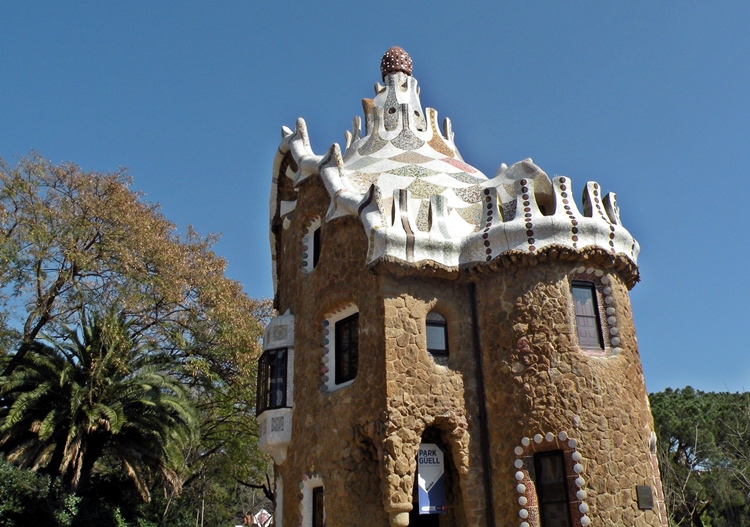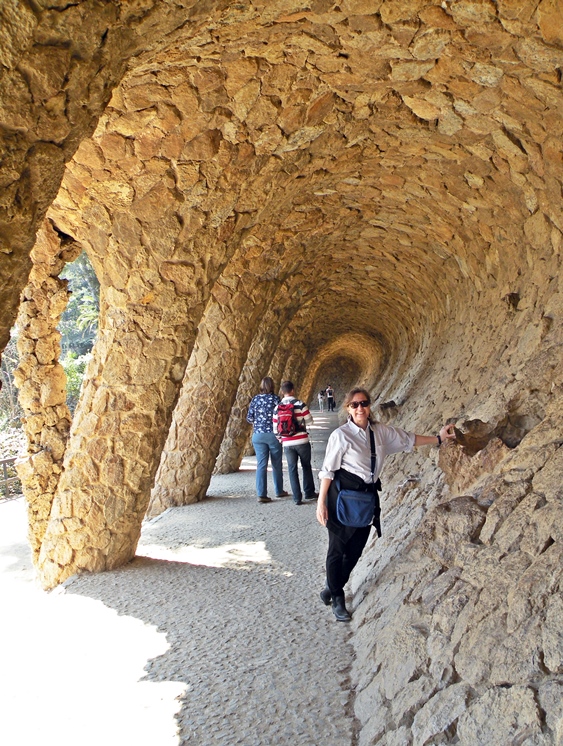 The park, like everywhere else in Barcelona, is home to these noisy fellows: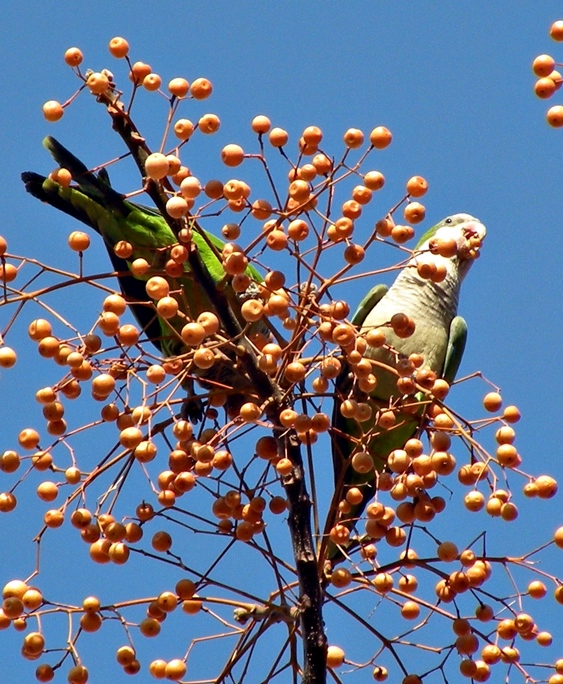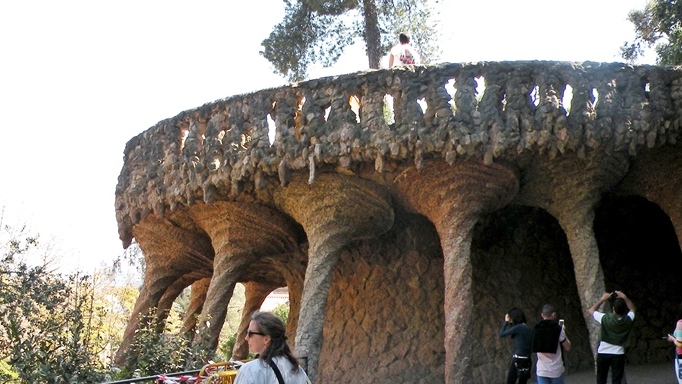 Although situated in a familiar landscape, much of the park has a very alien feel.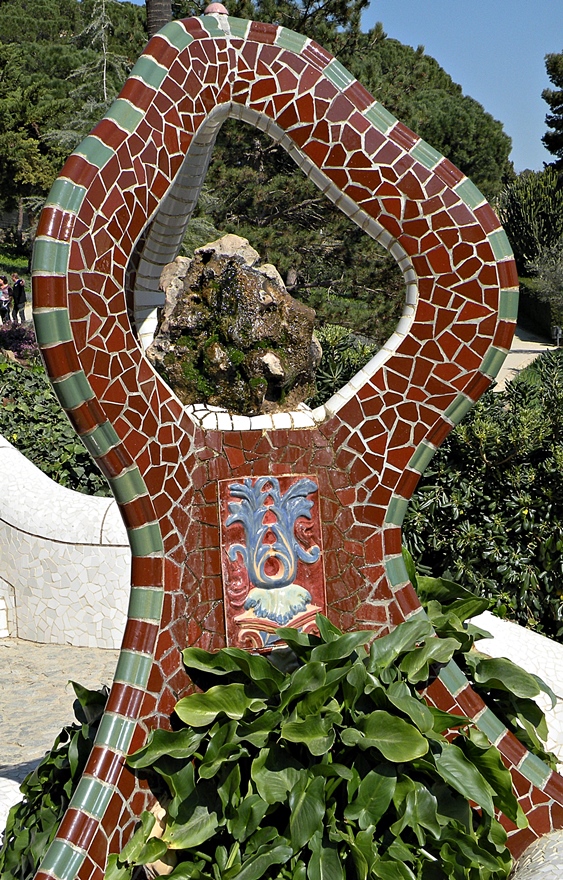 The park is populated with some creatures of Gaudi's own creation, as well.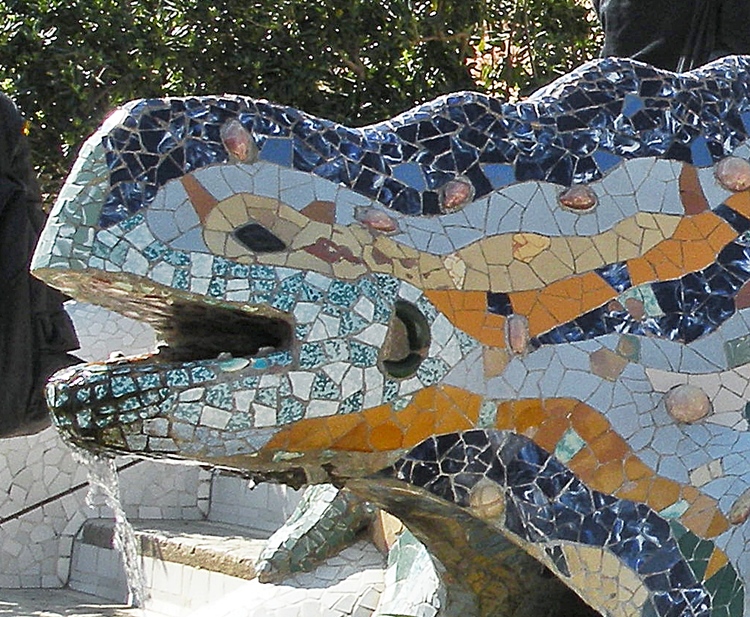 And, again, their shelters evoke the fantastical.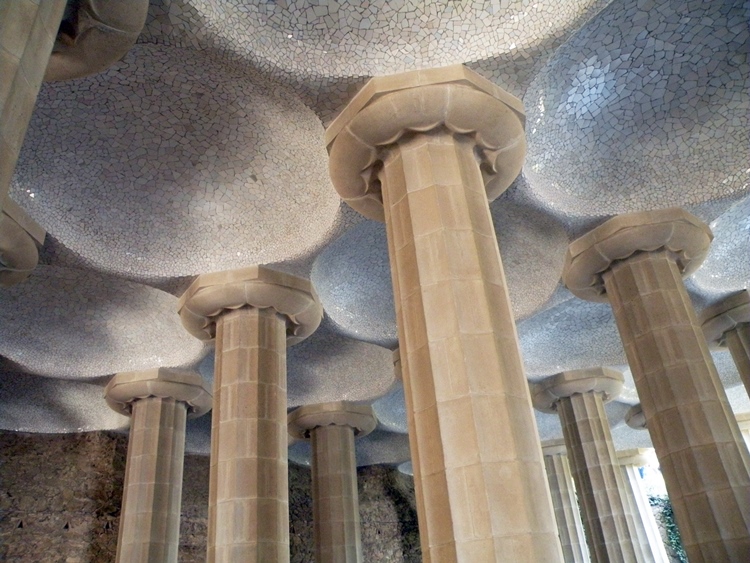 Adjacent to the park is the Gaudi House Museum. Debra is a particular fan of house museums, so there wasn't any chance we wouldn't go in.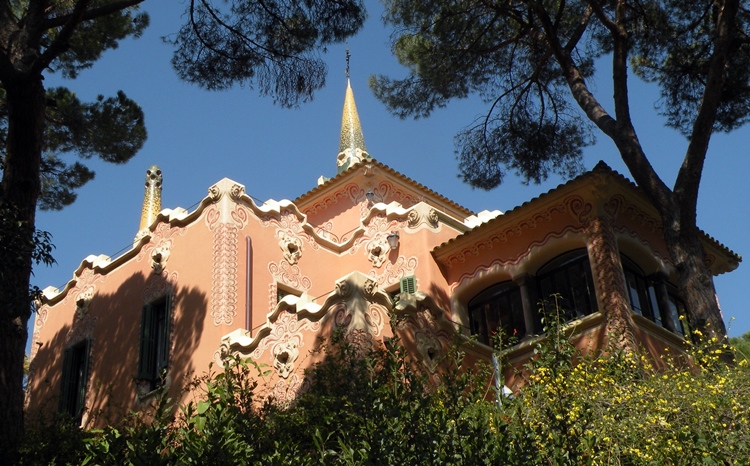 Gaudi lived in this house for some twenty years, I believe from 1906 until 1926.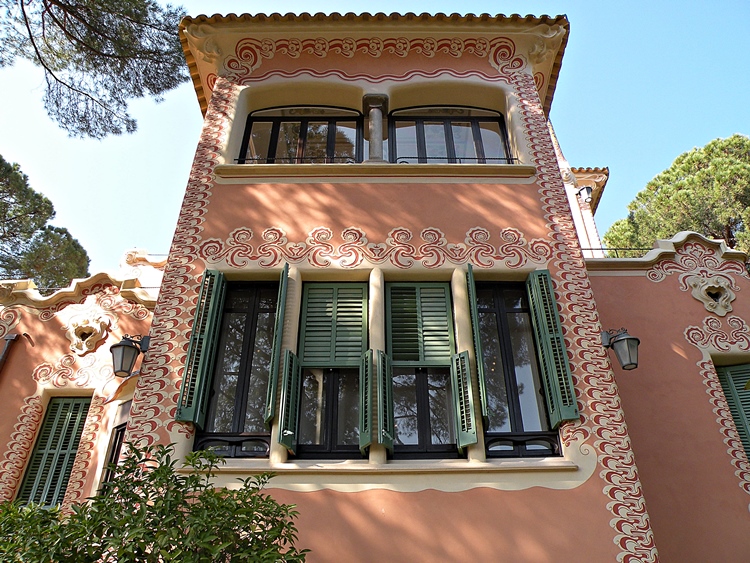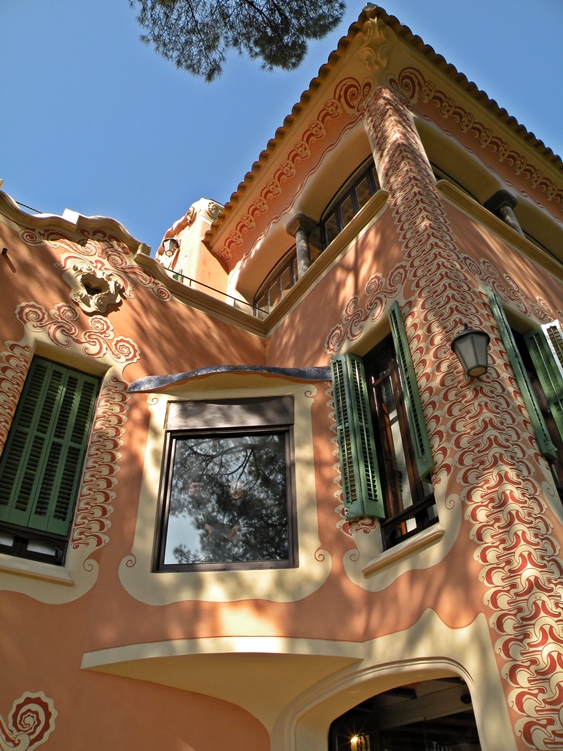 He designed even the furniture: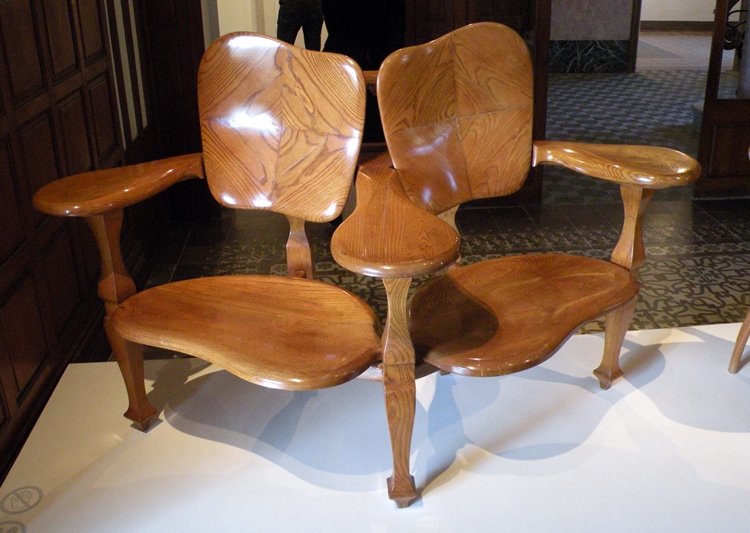 And the free-flowing influence pervades even the most mundane spaces: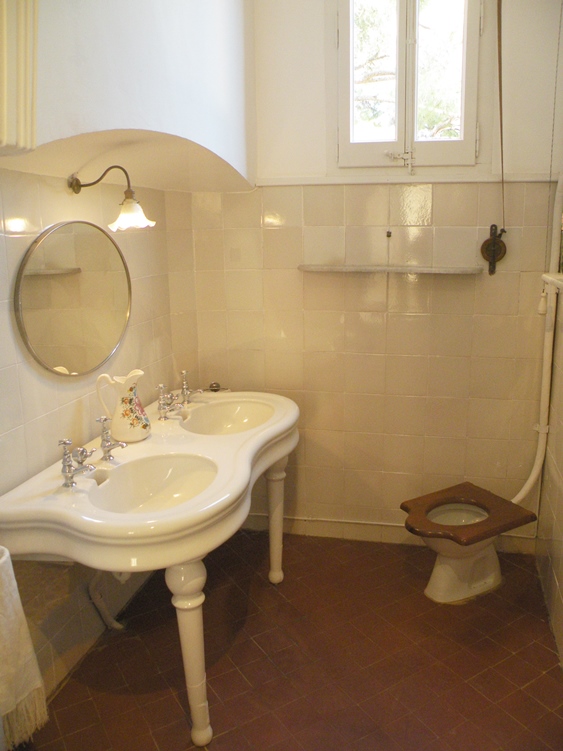 Every ceiling is different. Here are a couple as illustrations.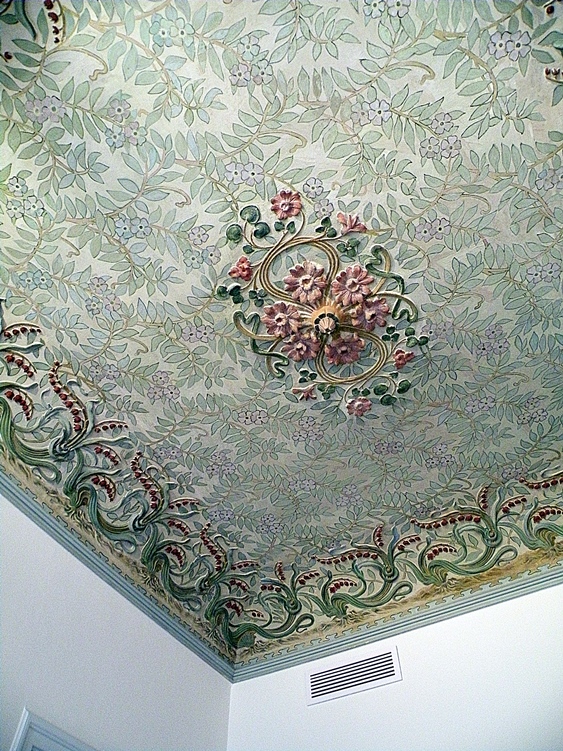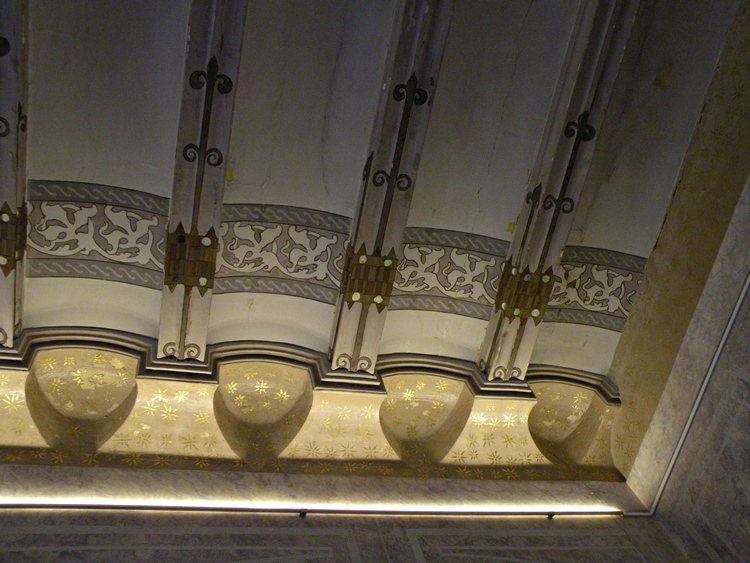 It was a long but very fulfilling day. We fell in love with Gaudi and his work and during our visit in Barcelona, took in everything that we could, including La Sagrada Familia, La Pedrera, and Casa Batllo, all of which we'll cover in future posts.
As we were leaving the park, this little fellow set up a racket to wish us well, so I'll close with him –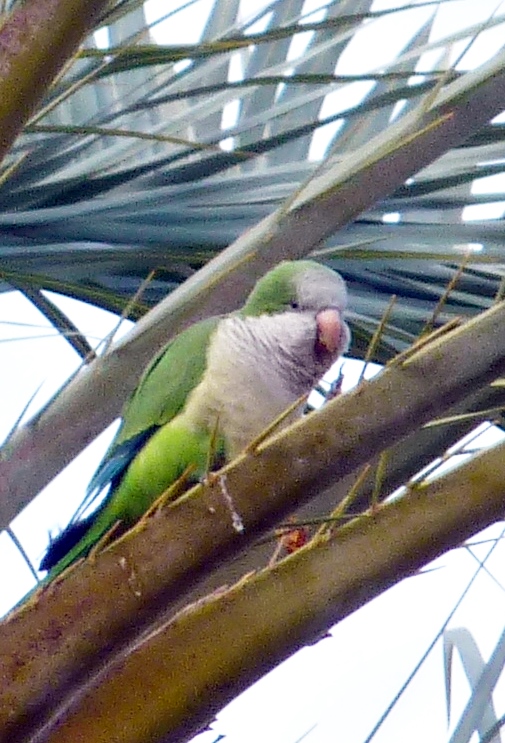 We'll be returning to the Hildring House transformation but we'll also be going on quite a few travels in the coming months. We hope you'll come along With the Barretts on all of our adventures!
Thanks for reading!