This lagniappe post is a visit to the rooftop of the Gaudi Casa Mila or "La Pedrera" in Barcelona.
You might remember the post that we did back in February 2017 featuring Gaudi's Park Guell. You can find it here. Rebecca at Artsy found it and reached out to us after reading the post
Here at With the Barretts, beautiful things – architecture, furnishings, art, nature – mean a great deal to us. So, Debra and I were delighted that  Rebecca found our post and wanted to make sure that we had seen Artsy's Gaudi page. Please go take a look at it here. This post is our way of saying "Thanks" to Rebecca and Artsy for helping make art accessible to everyone. Is that a great mission, or what?
Gaudi Casa Mila or "La Pedrera"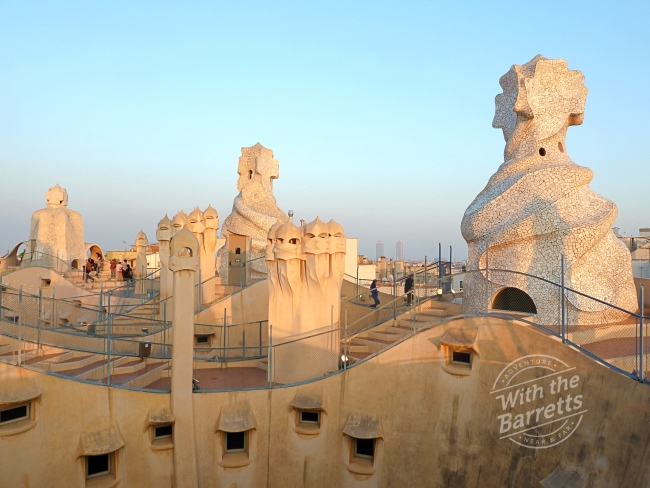 Gaudi's spectacular apartment building, Casa Mila – colloquially known as "La Pedrera" – was mostly closed for interior renovation when we visited in 2014 but the rooftop was more than worth the effort and price of admission.  As with many – even most – Gaudi sites, it feels like an alien landscape, complete with otherworldly sentinels: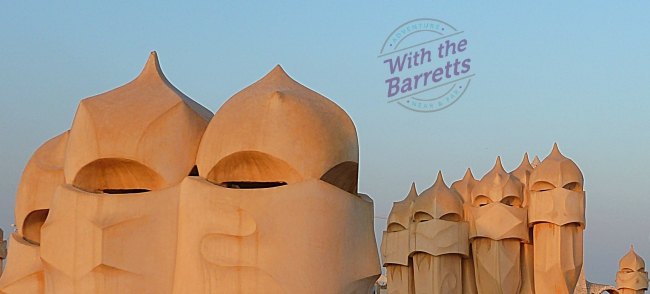 The structures are unpredictable, both as to shape and as to material.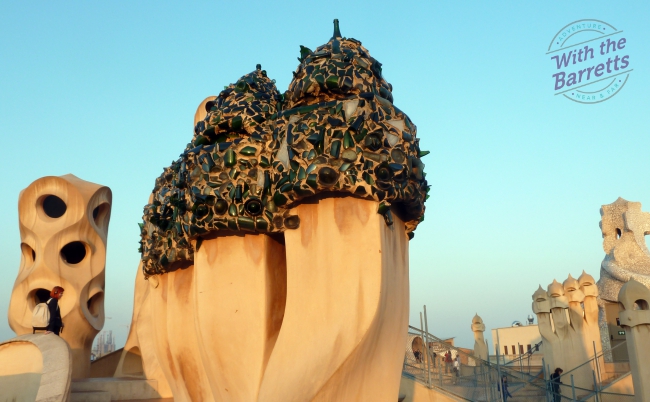 They invite you to indulge your whimsical side. Continue reading "Gaudi Casa Mila or "La Pedrera" Lagniappe"