Listening to Debra talk about some of her recent projects, I asked her to do another "Why Design Matters" post.  As usual, my comments will be in italics. Here it is:
I've done a couple of consultations recently that really made me happy and I'd love to share them with you:
Color Consultation
I finished an exterior color consultation last week for a dear friend.  She bought her darling little place 16 years ago and she has done a ton of work over the years … but she's never been happy with the brick.
After a big hailstorm last year, she got a new roof. She chose black – and immediately hated it. The roof was lovely. The real problem was that it just didn't work with the brick. So, she recently decided to take the plunge and paint the brick.
She honored me by calling and asking for advice. We chose some good grays, painted up some sample boards, narrowed that down to our favorite three, then painted sample patches on the house. (You may recall me talking about this process WAY back on the Mid Century Modern. I'd link to that post, but technical problems beyond my capabilities have made a lot of it unavailable. The next pic is of the brick-painting-samples-process from that early entry.)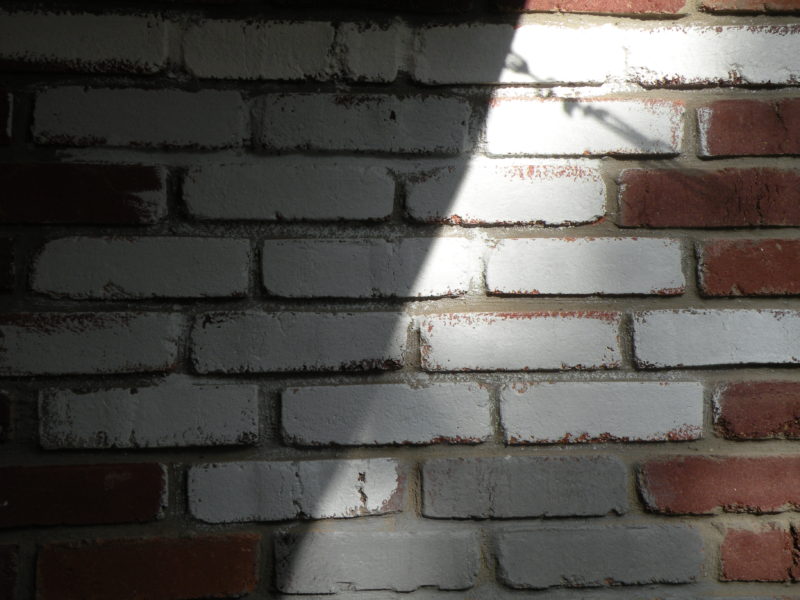 It was immediately apparent which was the 'right' one. And – music to my ears – she called me when the first coat went on to tell me how much she loved it. I know that every time she pulls in her driveway, she will be so happy with her darling house.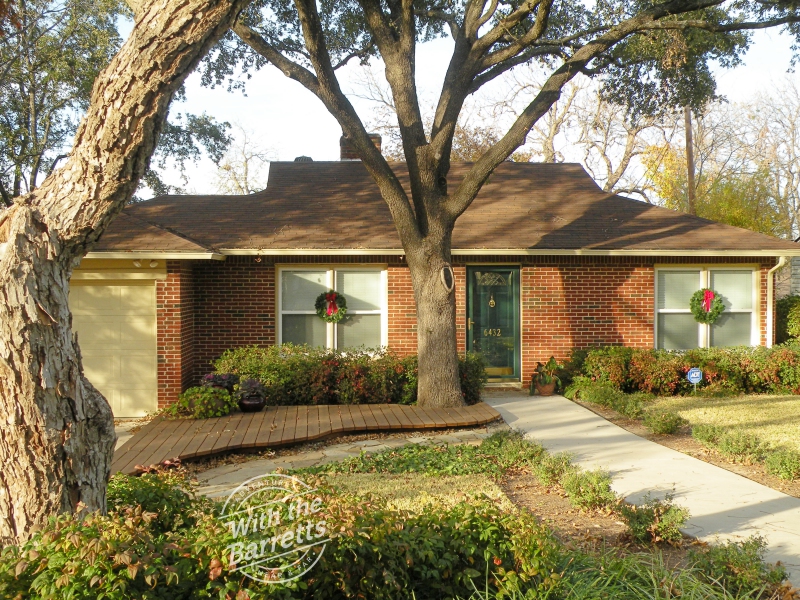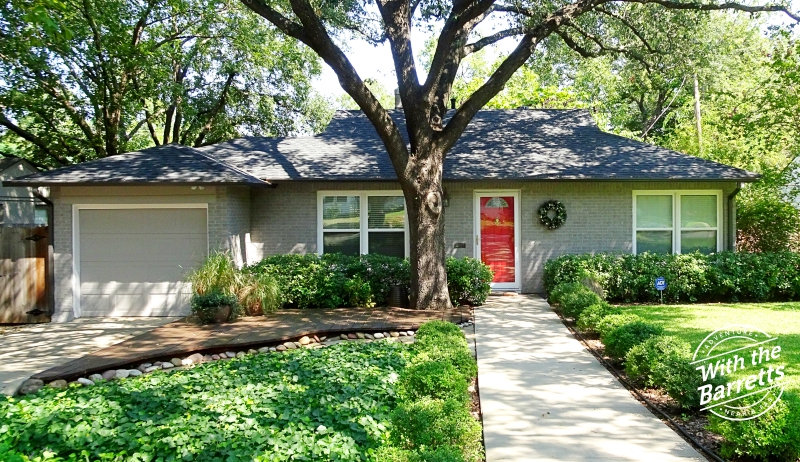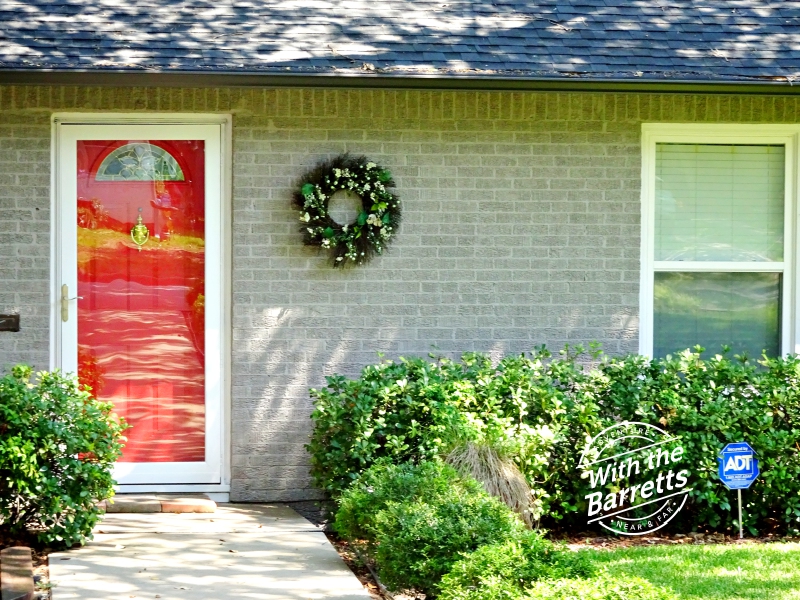 I understand that there was a brief debate about whether the garage door should match the trim or the house color. I think you'd agree: painting it the same as the trim would be a major mistake.

One Size – or Color – Does Not Fit All
I frequently see posts on Facebook neighborhood groups – asking for a 'favorite color' of paint. I always cringe, because this is such a dangerous way to choose paint.
My standard comment is: gather information, but test, test, test. And if you're still not sure, hire someone to help you!
It's such an expense to have your house painted and so sad if, when it's done, you're not really pleased with the result. Color that sings in one place may be a real disaster in another. Fixed surfaces, light, existing furnishings – there are so many variables! And each one affects how color appears in the surroundings.
Living Room Re-Do
Another friend asked me to help with her already super cute house. She loves her home, but she was not excited about her living room – it just never came together the way she had hoped. I made a few suggestions and then she took the reins and made a space that she adores. Sometimes, all it takes is a bit of fresh perspective.
Sorry – no "before" shots. The "afters" are super-cute, though.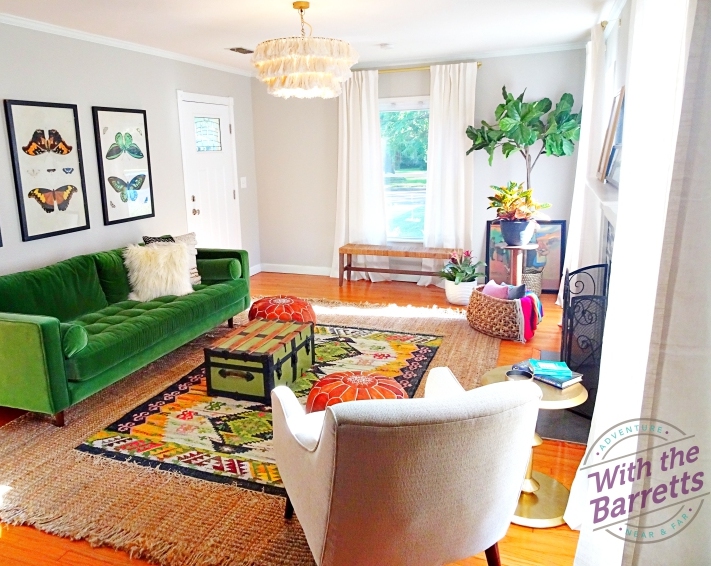 The room originally had dark gray curtains hung too low- changing to the white and raising them up (thanks Mr WTB) (my pleasure) really brightens the space.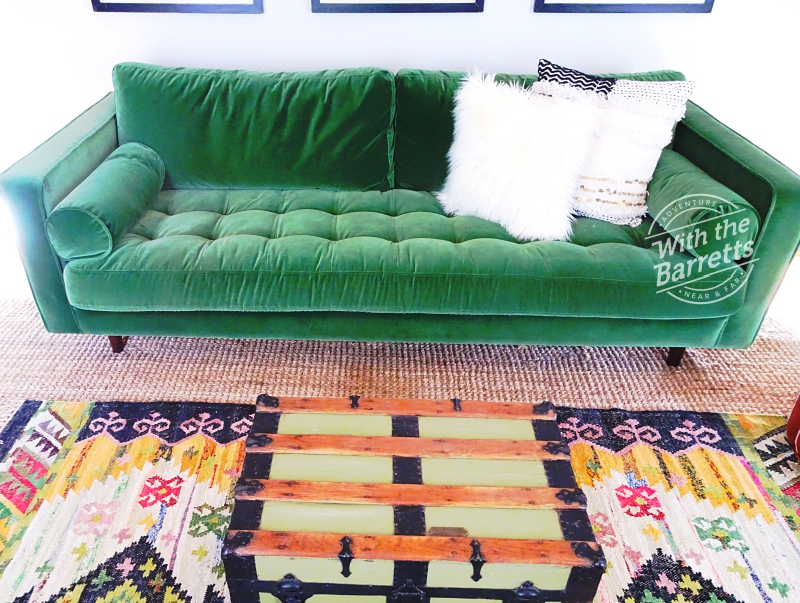 This sofa (from www.article.com) is everything you'd ever want in furniture: comfortable, affordable and ohsoverypretty! I love to go visit just so I can pet it.
The trunk is a family heirloom, and the color is great in the room – it's a tad undersized, and we have a plan to have a platform built to raise it up to a better height for the sofa.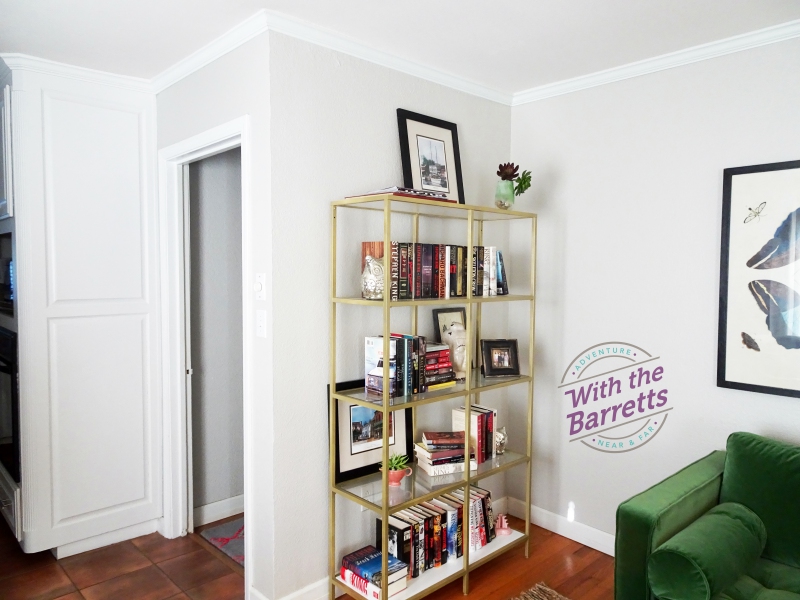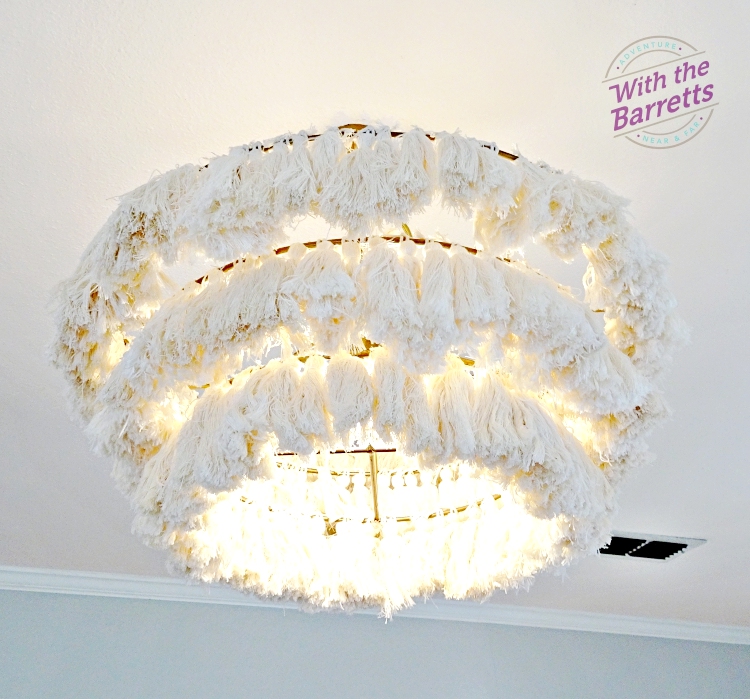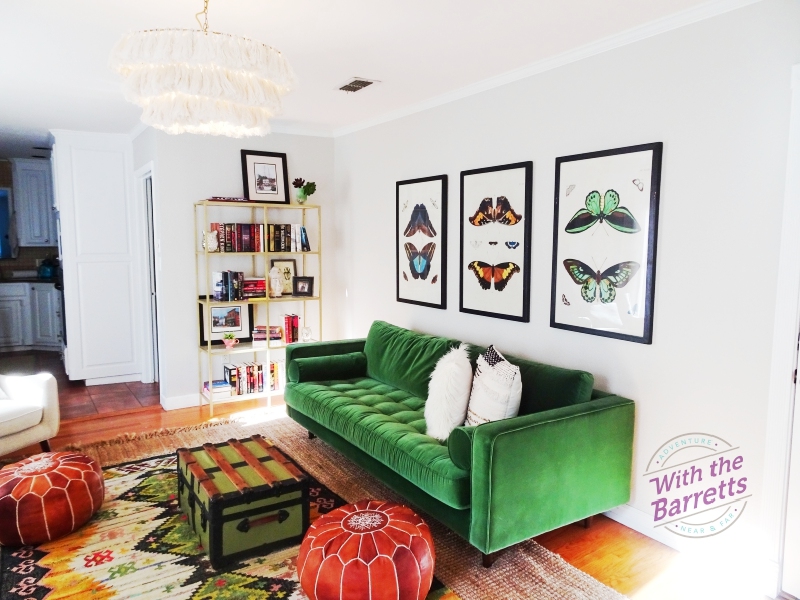 The butterfly prints (www.wisteria.com) were a great find- and perfect for the space– Mr WTB was kind enough to hang them for us. (With only a few adjustments: "No – over a little more to the left [or right or up or down].")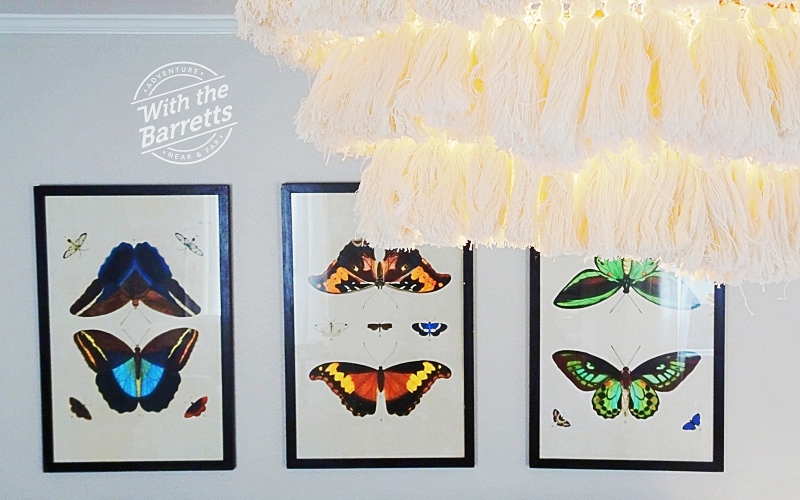 There are still some little finishing touches to be done – but it's far enough along to make my friend smile very time she walks in! It makes me so happy to see the joy that these changes bring. Creating a home that feels like you – that nurtures and supports you – this is my goal! I am always honored to be invited to help in that endeavor.
XO –
Debra
Design matters because it's about living – it's about finding peace and harmony and pleasure and contentment. It emphasizes the good in a world where too often we experience something else. Debra is honored whenever she is asked to help and I'm honored to be witness to that process. And we're both honored that you take the time to join in the adventures With the Barretts.  – Dan