Carousel Joy – Friday Lagniappe
Today's lagniappe is a bit of Carousel Joy to start your weekend.
The Fort Worth Zoo is a wonderful place. And our grandboys love it.
The Texas Wild – Carousel Joy
A section called "Texas Wild" features – among a petting zoo and other fabulous activities for young and not-so-young alike – an old-fashioned carousel.
The animals on the carousel are mostly horses in fancy western regalia – it is "Texas Wild," after all. You'll find some buckboards, too, for the little 'uns.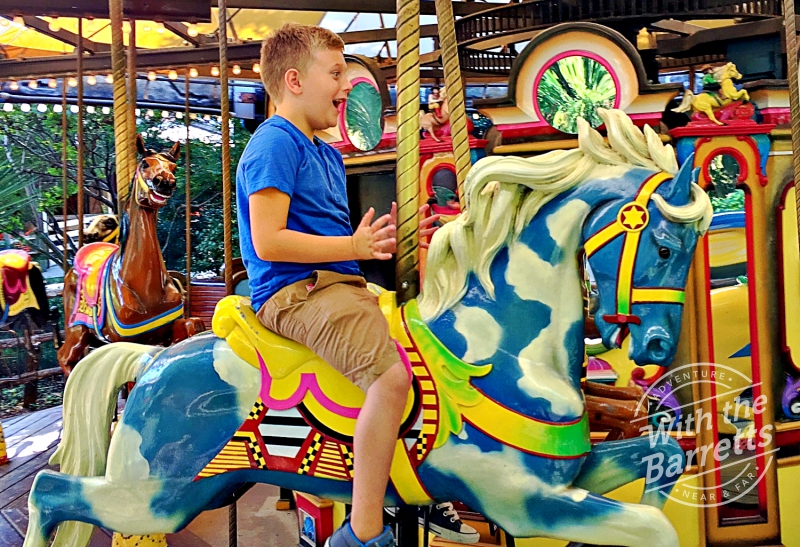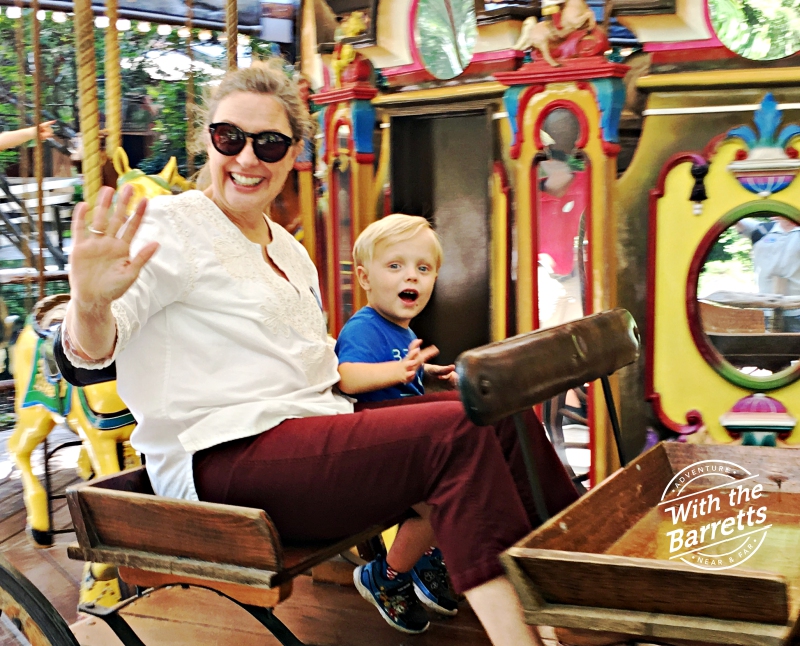 The expressions say it all: it's Carousel Joy.
Problems Fixed (Fingers Crossed)
Those of you kind enough to subscribe to our blog may have noticed that you haven't received an email notification of the last couple of posts. Or, perhaps you just thought we haven't been posting.
Well, we have, and you can find the last two posts – a trek through a monastery in Hong Kong and a lovely "why design matters" installment from Debra – here and here. Take a look and let us know what you think.
I'm not a web developer so I don't pretend to understand the incompatibility between the "plugin" and our "host." But I hope that I've fixed the problem.
You should receive an email notice of this post (unless you haven't signed up for that – which you can remedy at the top of the post on the right or, on your phone, at the bottom). And you should be able to share it on your favorite social media platform.
If it doesn't work, I'll go back to the arcane and frustrating world of web development until I get it fixed.
In the meantime – I hope your weekend is safe, peaceful, and full of your own kind of Carousel Joy!
Best –
Dan