A Powder Bath Where Once There Was None
When we bought Hildring House, it was in a 5 bedroom, 3 bath configuration. None of the baths were easily accessible by guests. Two were traditional en suite and one was a Jack-n-Jill between two bedrooms. No powder bath for guests. What's the sense in that?
So, you may recall, we converted one of the bedrooms into an expanded hallway (stroll the hallway post here), a laundry room (you'll find that one here) and a powder bath. This is a little post reminiscing about the evolution of that powder bath. You might also want to check out the post where Debra showed some of her inspiration for it. You can find that here.
This powder is in the new space, so not only is the destination lovely but the journey (short though it may be) past the new accent wallpaper is pretty nice, too.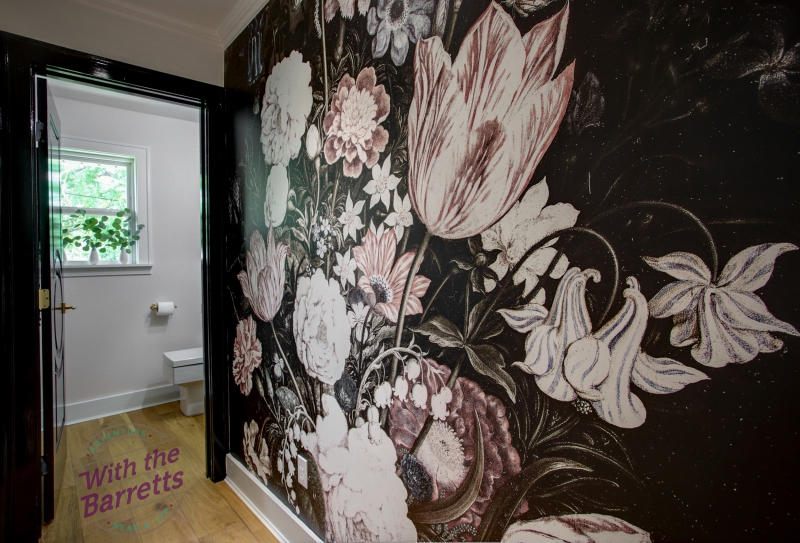 See how the oh-so-pale pink of the powder wall reflects the accents in the flowers on the wallpaper? And the black of the doors connects to the black wallpaper background? Keep that in mind as we go in the powder bath and you gander at its accent wall. Continue reading "Evolution of the Hildring House Powder Bath"