A new post from Debra. As usual, I'll be chiming in occasionally. You can tell it's me by the italics. By the way, we called this project "Sybil" because this fantastic place sort of has multiple personalities. This post deals with the main living area transformation. You'll need to stay tuned for the updates to see what we mean. And, by the way, if you haven't seen the 1976, 2-episode miniseries with Sally Field, you should check it out. –Dan
Hello again! Quick post on a design job I finished (to the degree that any interior is ever actually "finished") last year. Today we will have a look at the main living/dining area.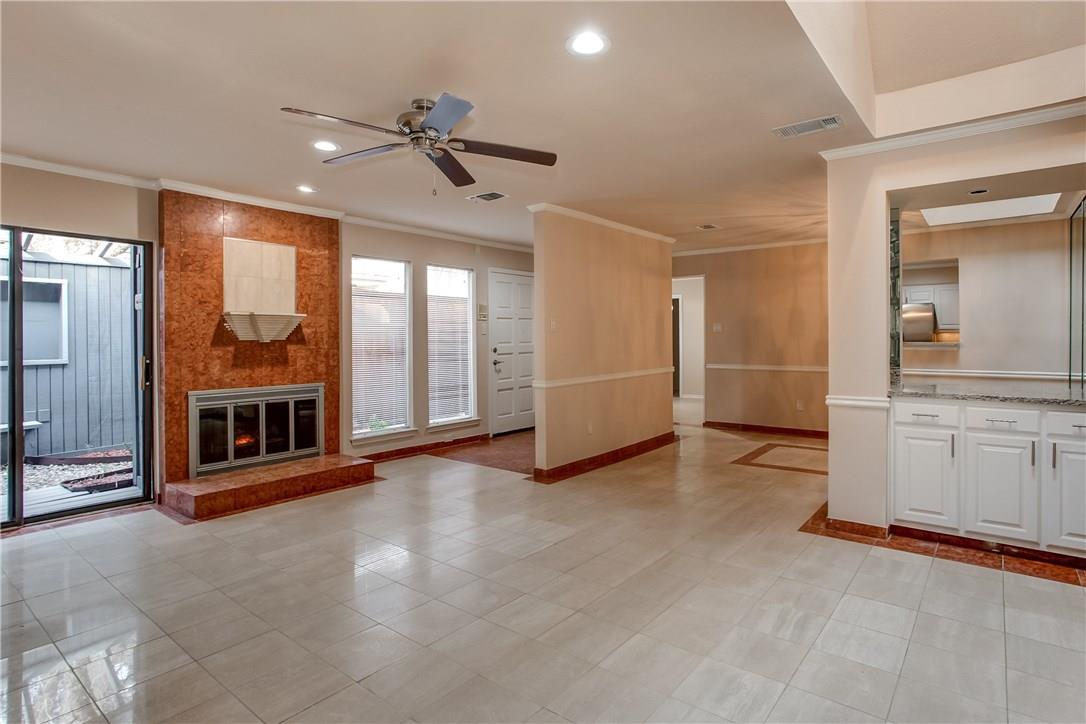 umm, let's start with the wall. Hello! Welcome! Try not to walk into the wall. Had to go, obvi. And that … whatever that is on the fireplace? Not pretty. The floors, with the exception of the orange outline, weren't bad, but walls were coming down and all that marble would be impossible to patch, so they had to go.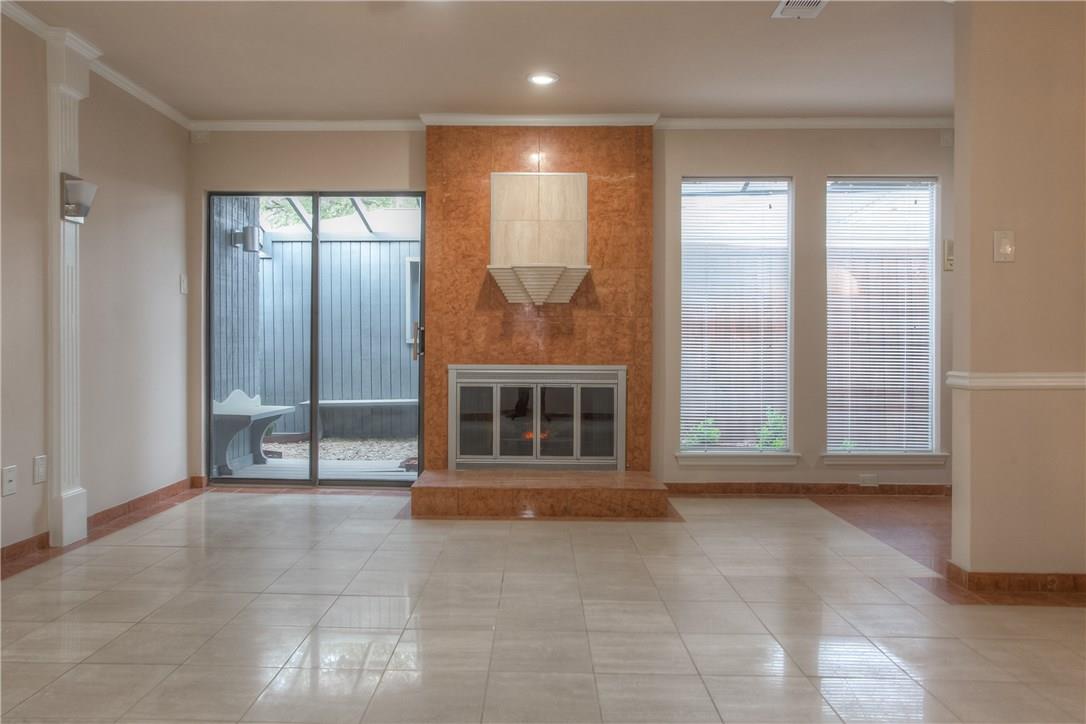 Unfortunately, I didn't take any photos "during". But ya'll know what it was like- piles of debris, dust everywhere, utter chaos. I'm not gonna lie, I don't hate it.
My friends had some colorful art they planned to use in the space, so we had a good starting point. Walls came down, the fireplace was skinned, the weird bar thing in the middle of the space was removed and then rebuilding began.
I promise I'm going to get better about taking "during" photos… imagine if you will some floor and fireplace sample shots here 😉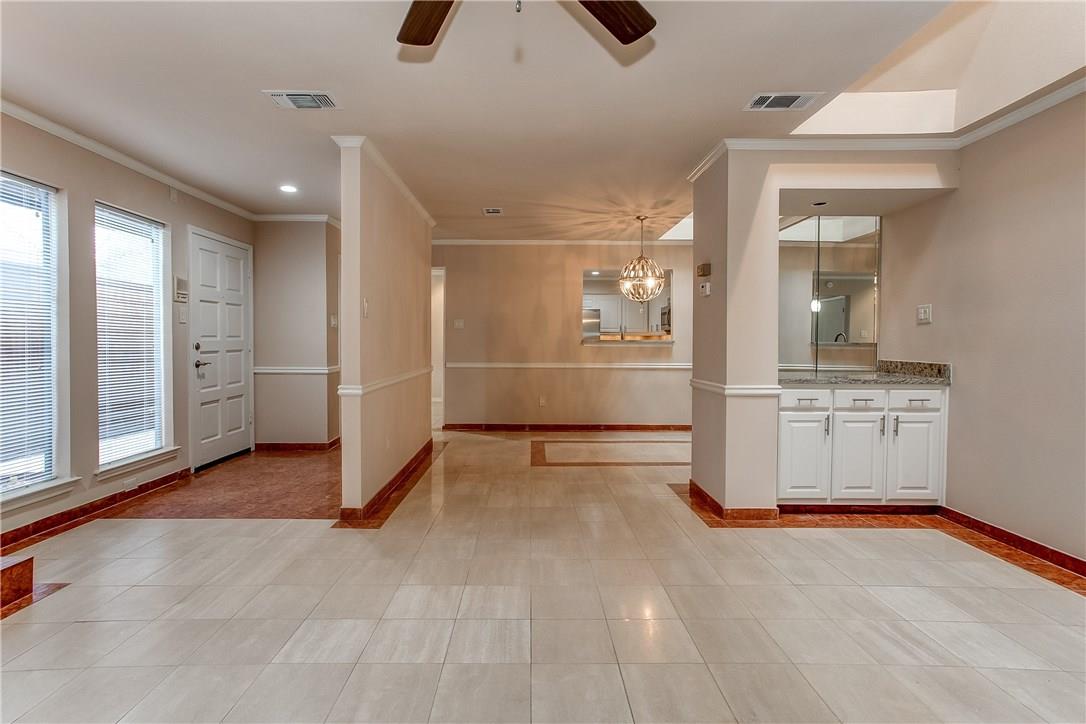 Note something else, behind the weird fireplace thing. See that wall with a "window" in it just behind the disco-ball chandelier? That wall separates the kitchen from the rest of the space. It went away, too, and an eating bar marks the spot where it was, defining the areas and creating really long luxurious sightlines.
Let's see some pretty "afters", shall we?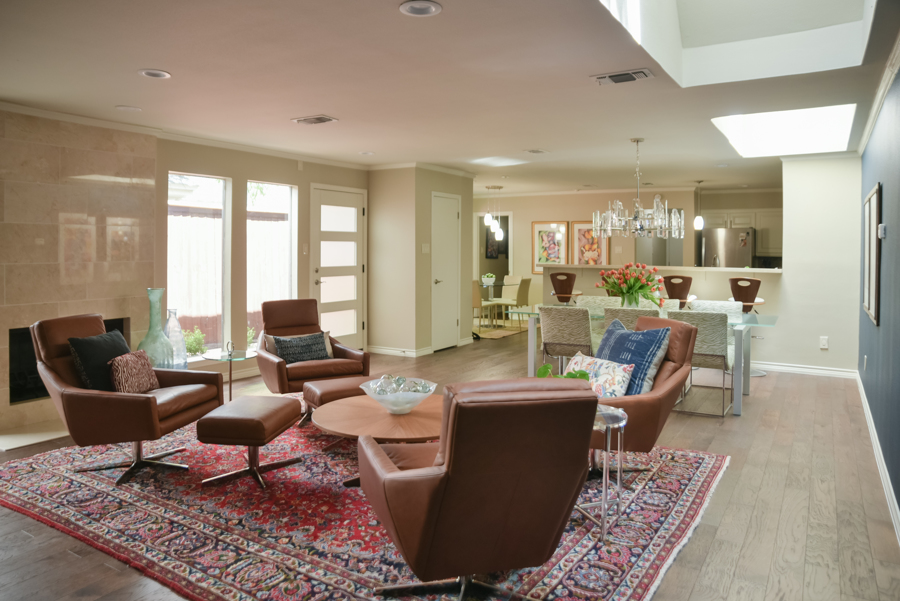 You can see how removing those walls made the space flow. Tons of light throughout the rooms now. The marble floors were replaced with a medium toned wood (nothing trendy-they're planning to stay forever) – I love how it works with the wall color and marble on the fireplace.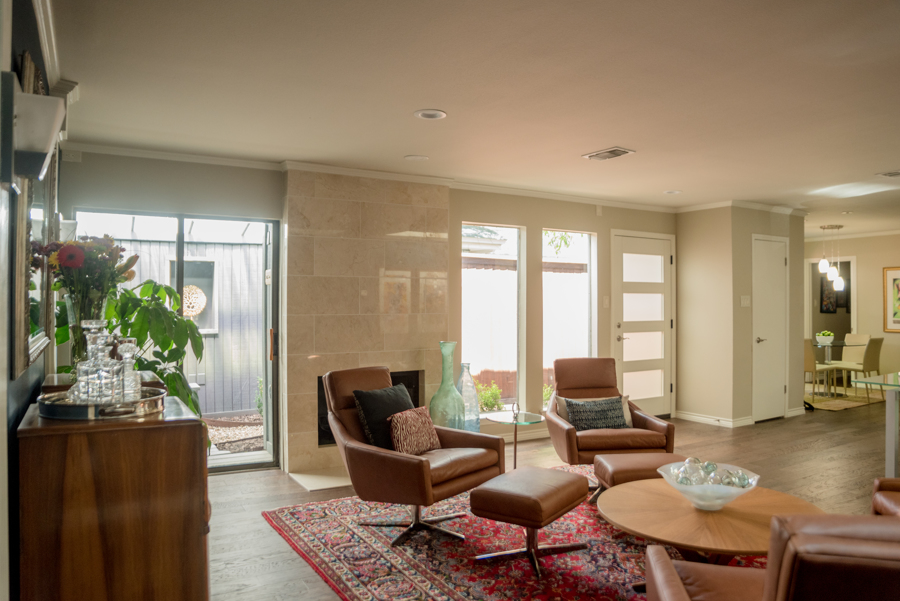 The fireplace now is modern and sleek. We got rid of the pinky-beige paint (sellers used it everywhere, must've been on clearance!)
The homeowners had the really awesome vintage bar shown below; I think the mirror was a gift. The top of this piece opens and it's a proper bar inside (I know! I should have a photo! Sorry)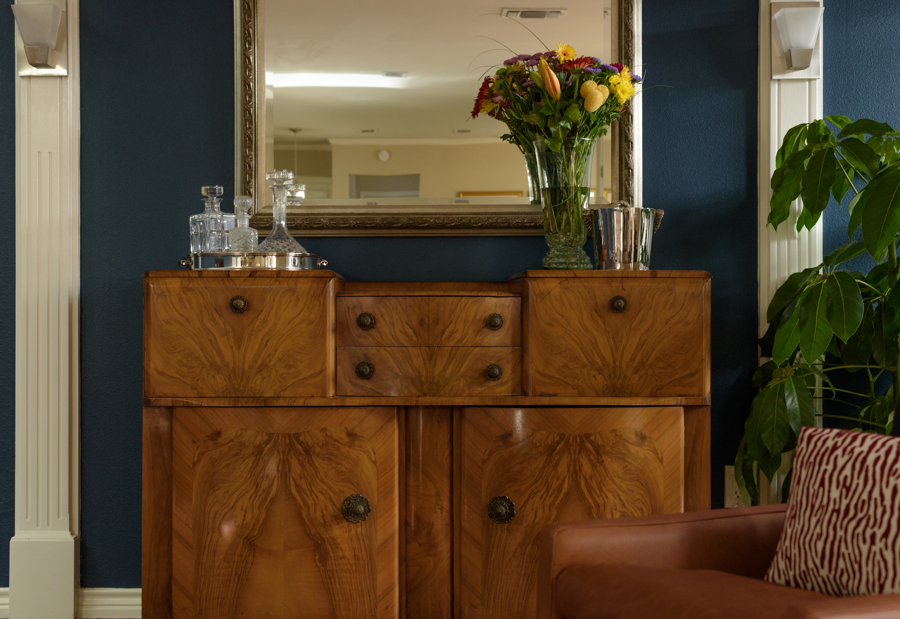 The dark walls are gentleman's gray by Benjamin Moore, the homeowner was very skeptical about using it, but now it's the thing that everyone loves. In the photo above, you can see the client's art and the Samsung Frame television (to the right); I'm sad we didn't have a picture on it when we took these photos, it's really amazing. I bought one for myself after seeing this one.
That lovely chandelier was a sale score at Horchow. (Close-up below)
It was so much fun working with this client. "How about this?" texts flying back and forth along with plenty of laughs. These chairs were a vintage score. I can't even remember what they were covered with but it wasn't pretty. I am in awe of how they turned out- and so impressed with my client for going with this fabric! The table was a Craigslist find, and it fits perfectly in the space.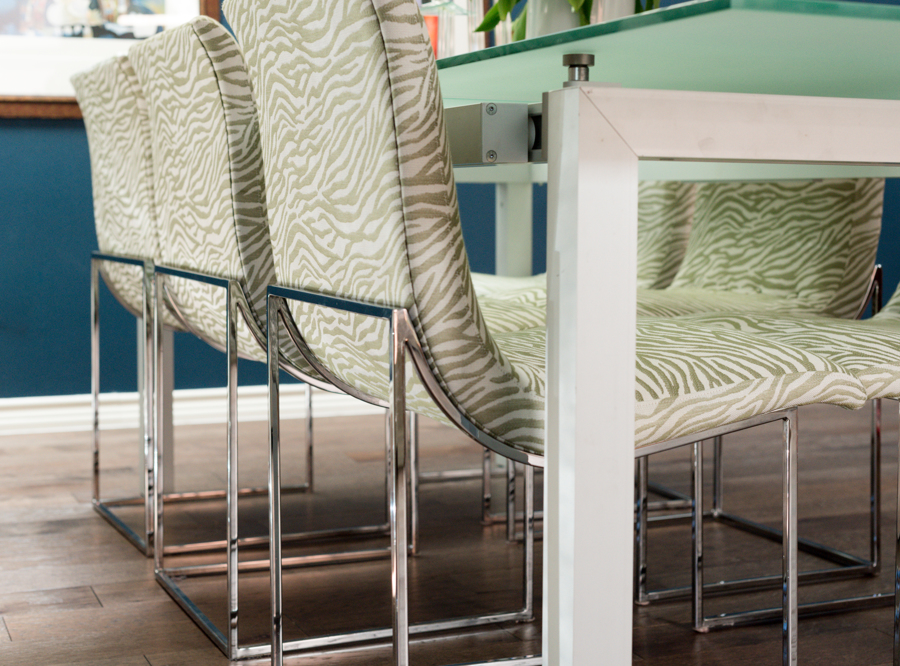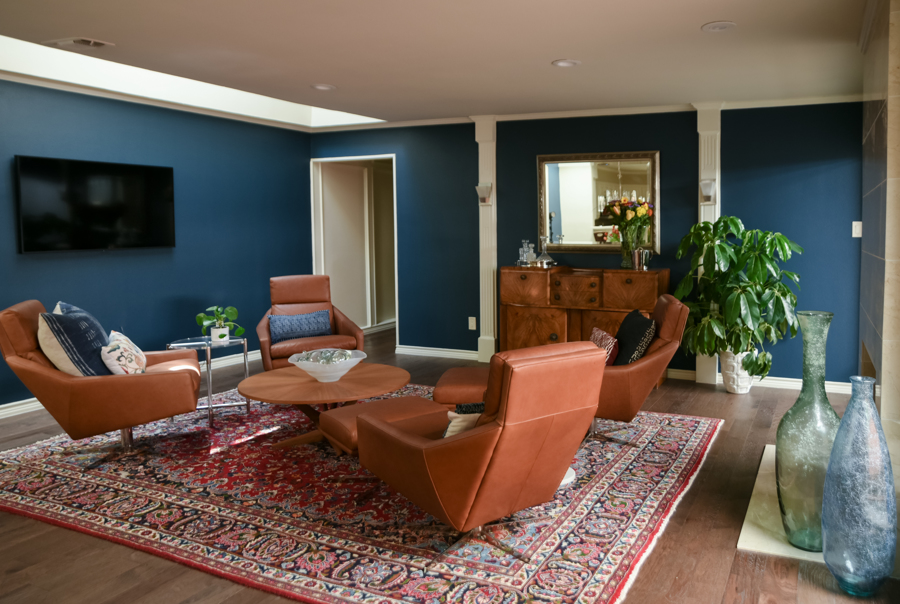 The rug and coffee table are both vintage. This client was committed to reusing as much as possible … and the result is a one-of-a-kind, warm and comfortable home.
We will visit this house again soon to see some of the upstairs work. And that's when I think you'll understand the comments about multiple personalities.
Hope you enjoyed this main living area transformation. Also coming up in the (hopefully) not-too-distant future – an update on the kitchen at the Cottage on the corner. It's turning out to be something really special.
Until then, thanks for reading! As always, we love to hear what you think, so feel free to comment or shoot us an email.
Best –
Dan