Home is a Haven

I've tried several times recently to write a post and have been overwhelmed by all the negative things happening in our world. Many of my friends and fellow bloggers have written eloquently about resistance and love …. and I feel as if I have nothing meaningful to add. And I know that, at least for me, when there is so much darkness all around, it is even more important that my home is a haven – a beautiful, safe, and nurturing space. It is from that place of peace and calm that I can go out into the world and try to spread  peace and calm.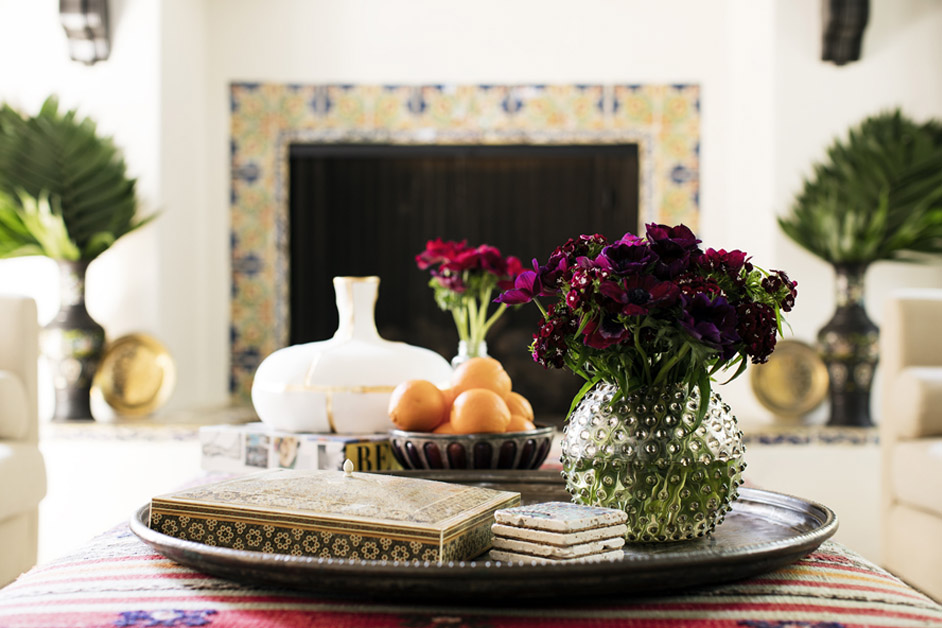 I keep walking away from my posting attempts thinking to myself: "How can I write about pretty places and sparkly things when there is so much darkness?" But on Sunday I had the opportunity to make things pretty and serve a girly lunch for two of my good friends, and I felt so much lighter.
A Paris Party
Dan kibitzing here – Debra and a couple of her friends are planning a girls' trip to Paris in the fall. She threw them a little Paris party on Sunday with decor apropos to the occasion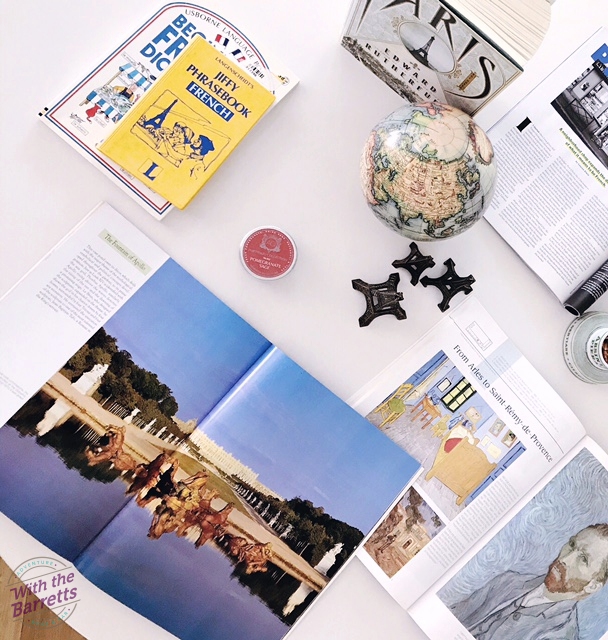 and food to lift the spirits with a bit of French flair: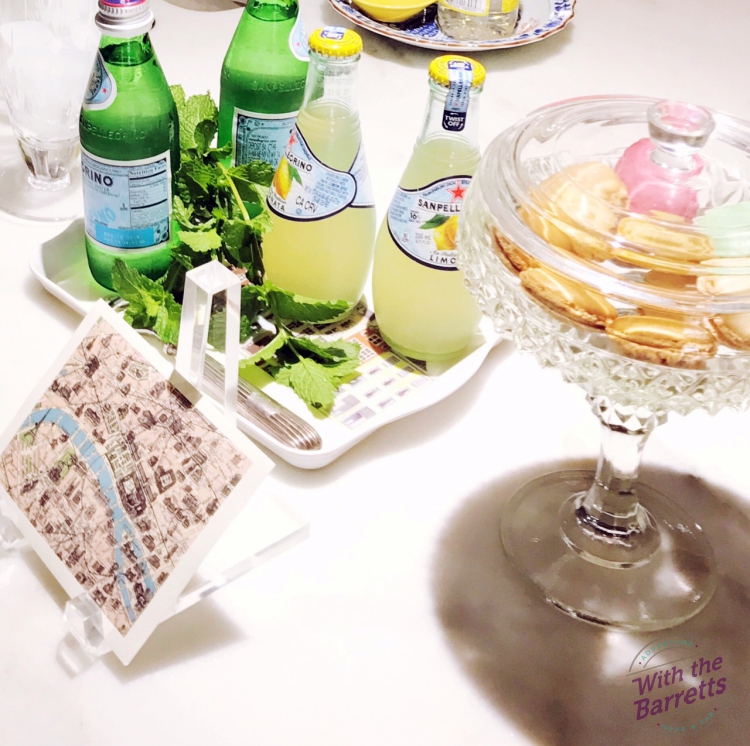 She really does wonderful work and I wanted to brag on her a little.

Hildring House – Home is a Haven
At Hildring House, the master bedroom renovation continues…. This space, in particular, is essential for rejuvenation, rest, and self care.
I posted a photo of the room when we bought the house in an earlier post (you can find that here) and I've taken photos of the current situation … but they're so bad that I can't bring myself to post them until I have some pretty "afters" to show! So…
here are some inspiration pretty photos from others: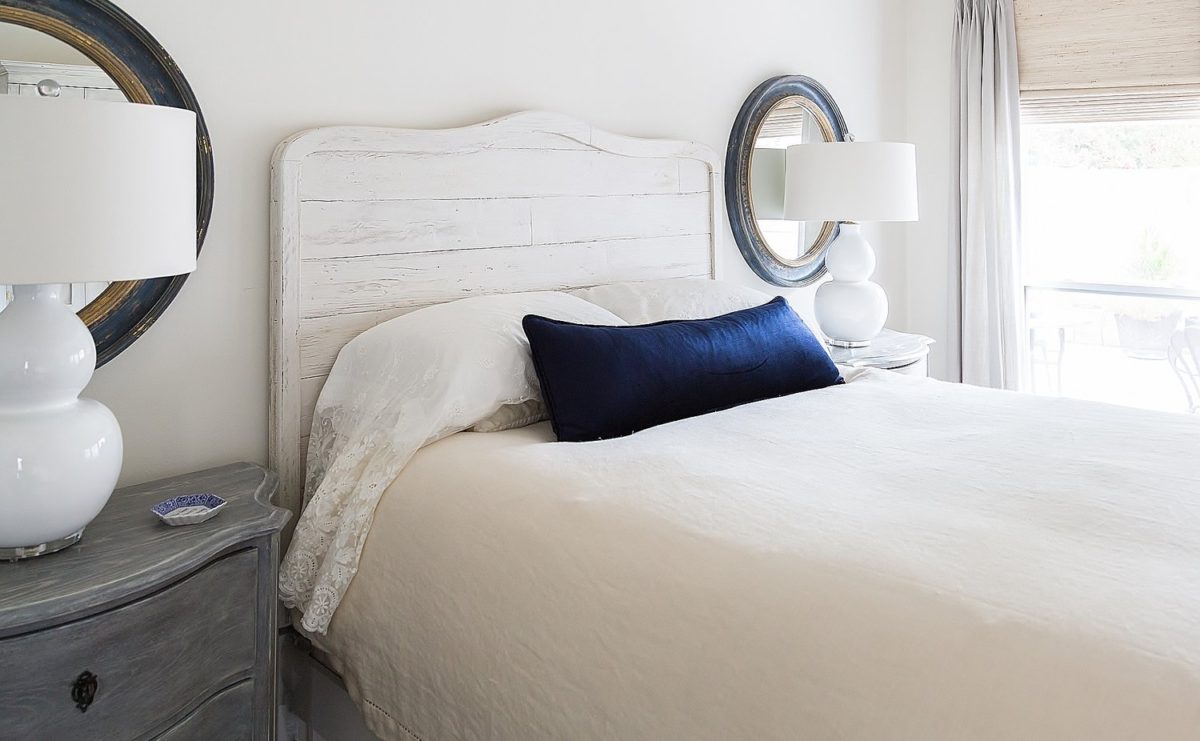 Isn't this room calm? Love the layered window treatment and the symmetry.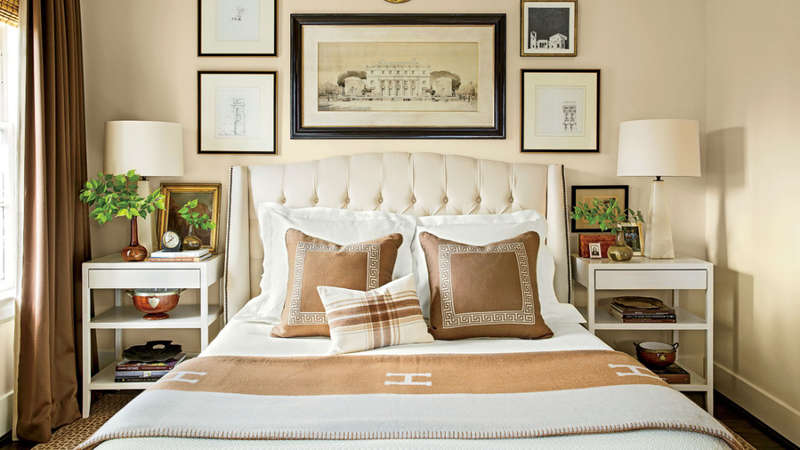 Nice balance in the one above, too. … And I know that minimalism is the thing, but I like a little "more"- love the pictures, plants etc.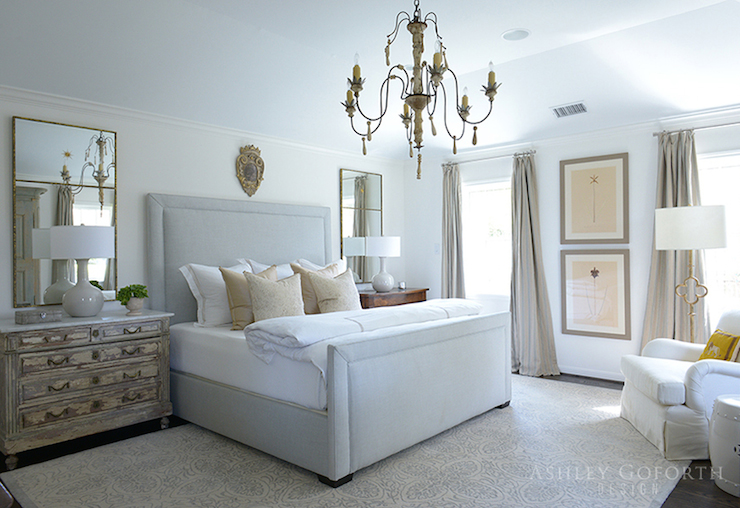 Do you see a theme developing here? 🙂
I did (a very amateur) feng shui bagua map on Hildring House​​, and the master falls in the marriage and relationship area (appropriate, that) – so it's important to get  "balance" in the room.  I am generally not a big fan of symmetry and things that match. But in this room, I'm making an exception.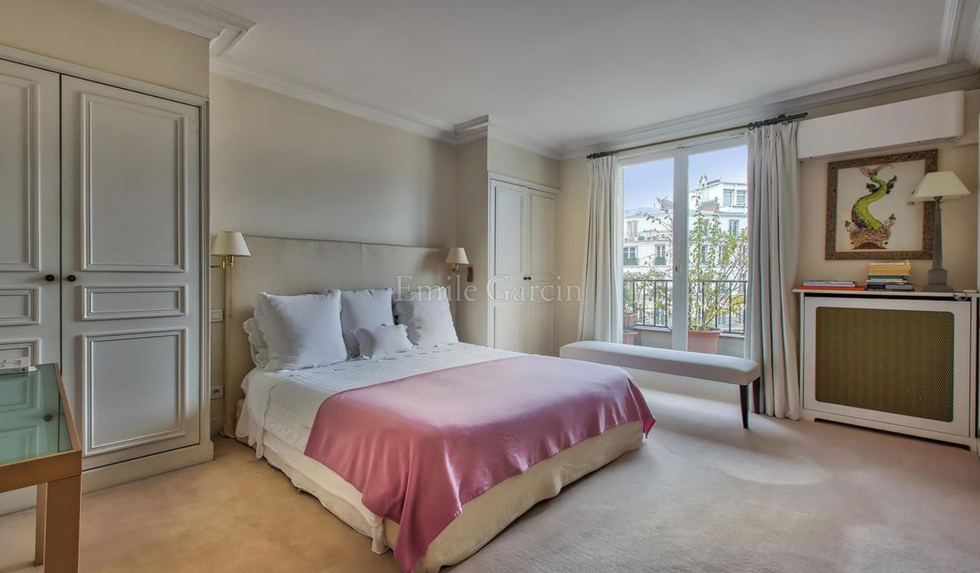 It should also have some pink in it …
Hildring House Master Storage
We currently have a small 3 drawer chest  on one side of the bed, and a large dresser (6 drawers) on the other side. This  needs to change.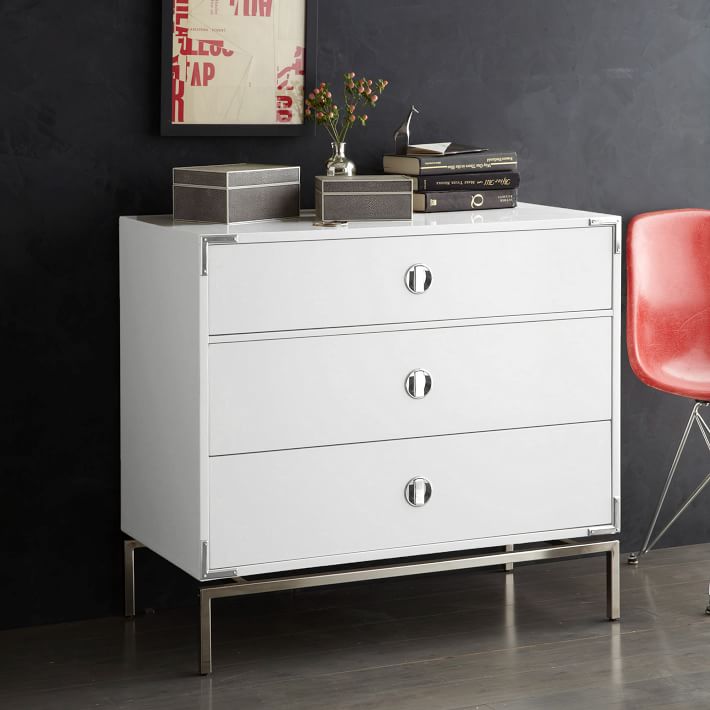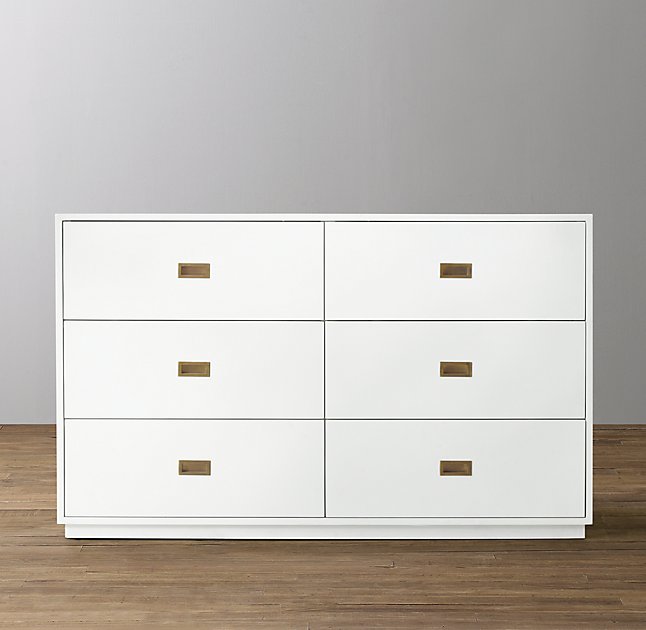 Since the room is so small, the space  for furniture is limited, and Mr WTB really needs ALL the storage (okay, I confess, I do take up more than my share of space but if your home is a haven …), I'm going to need to get creative here….
I considered IKEA. I've seen some great hacks (like the ones below) but I tried a couple in the store and I didn't like the feel of the drawers. These pieces will get heavy use and I want something that opens smoothly for a long time (have I mentioned that we are supposed to stay in this house for while?)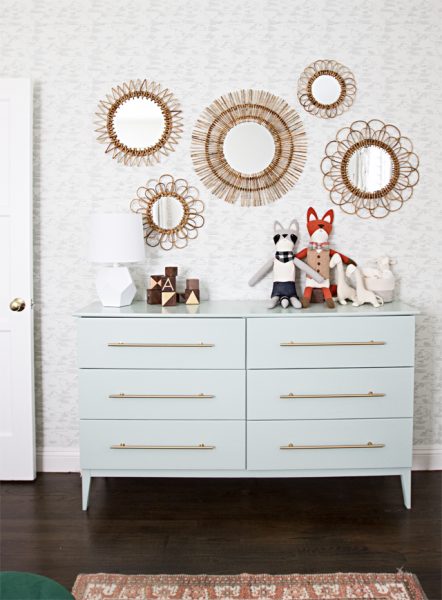 We currently have this rug –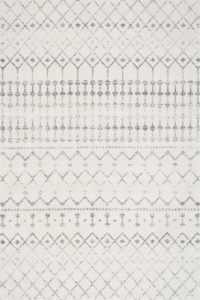 which was moved from the guest room at the SoMoToHo, (and which you see below)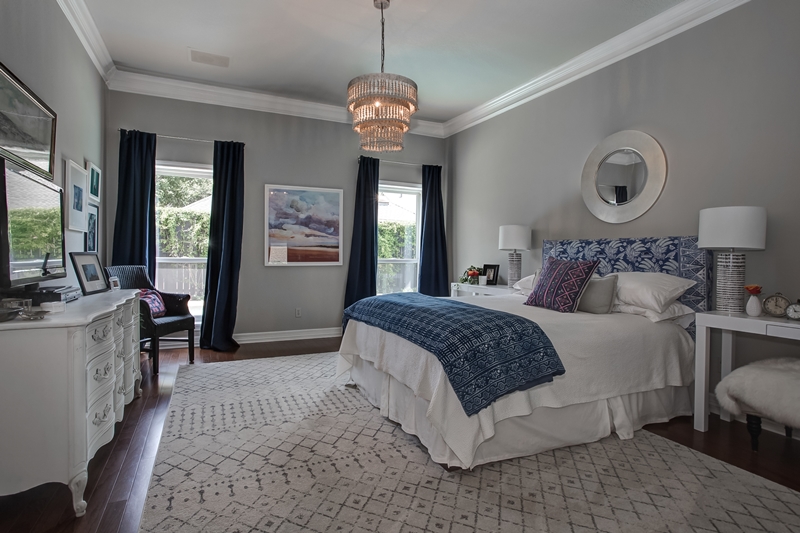 I loved it there, but it's not doing anything for me in this room. It's a great neutral rug, so I'll keep it for staging.
I expect the big dresser will need to find a new home. It's super heavy (WAY out of proportion to its size) so not an option for staging (thank you). I'll probably keep the cute West Elm piece; it will work in lots of places.
Drywall and paint were completed today, and the electrician starts tomorrow. …..
Who knows, maybe I'll have some pretty pictures for you soon!
xo
Debra