The Best Advice for Seniors Wanting a Successful Downsize for Their Golden Years
Dan here. We're going to take a brief break from the transformation at Hildring House to explore downsizing.
Michael Longsdon of elderfreedom.net reached out wanting to share some information on downsizing for seniors on With the Barretts. I thought this was a timely subject (and not just because I'm knocking on the door of Social Security and Medicare, myself). This month's issue of Debra's real estate newsletter – Harmonious Home Adventures – is devoted to downsizing.
Folks downsize for all sorts of reasons and aging is a major one, for sure. So, our thanks to Michael and elderfreedom.net for taking the time and recognizing that adventures take many forms. Here is Michael's article: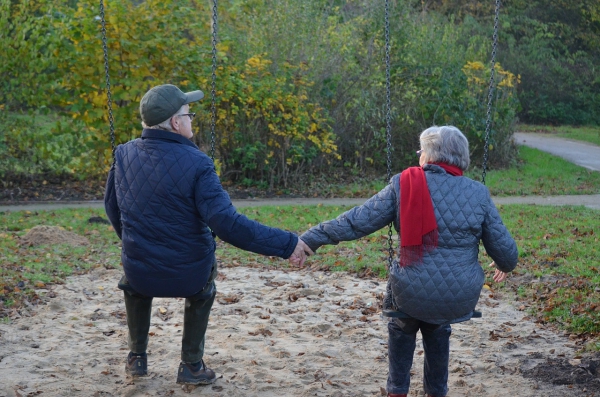 The Best Advice for Seniors Wanting a Successful Downsize for Their Golden Years
Are you considering transitioning into a smaller home for your golden years? Moving into a house which will be less costly and easier to maintain can be tempting, but sometimes, the process of downsizing is daunting. Here is some important advice for finding the right home and making a successful transition.
How Much Can You Afford?
Deciding how much to spend on your next home can be difficult, especially if you are receiving a set income. Dave Ramsey suggests figuring an overall budget to help you make informed decisions. Compare your income from all resources with your household expenses, as well as homeownership costs. If you currently own a home, you might be able to come out ahead — or at least break even — in your purchase. You can use an online home value estimator to help determine your numbers. Also, do some online researching to get a better feel for the market. Study the prices of homes that are the size you want, along with what's available in the location where you're hoping to move. You'll also want to consider how competitive the real estate market is. For example, in Fort Worth, homes spend an average of 25 days on the market.
Finding the Right Property
NOLO points out there are several factors to consider when searching for the right home for your golden years. You might be reframing your lifestyle and hope to live close to a golf course or near your family members. Always keep in mind how many years you plan to live in the next house. A home with less upkeep can motivate many people, especially if someone else tends much of the landscaping and maintenance for you, such as with a condo or townhouse. You might plan to maintain the property yourself but want vinyl siding or simple landscaping.
If you hope to age in place and you expect to remain in the home indefinitely, you should evaluate the suitability of a property with that in mind. For instance, does it provide one-floor living? Are there steps to navigate getting in and out of the home? The location of the home can play an important role in your comfort as well. Do you want to take advantage of public transportation, or enjoy better weather conditions? Think through your personal criteria carefully and make some notes about your priorities.
Start Paring Down
For many seniors, one of the hardest parts of downsizing is reducing the number of belongings they will take into their next abode. One suggestion is to begin the process of decluttering in an area where you don't need to process a lot of emotion, but can still make decent progress. For instance, your laundry area or a linen closet might be good choices. Also, think in terms of the climate when it comes to managing spaces which aren't as comfortable as others. You might choose to work in your attic, basement, or other storage areas when the weather is particularly agreeable. If you reach a point where you're struggling with certain items because of their sentimentality, recording your memories with photographs or videos can be a smart solution for items you lack space to keep. You can revisit the images at your heart's content.
Prepare for the Big Move
Keep your actual move in mind throughout the process of transitioning into your next home. Decide in advance if you plan to hire movers or if you will have assistance from family members and friends. With a DIY move, you need to be conscientious about packing, sorting and labeling boxes right from the start. If you plan to hire help, you might decide to engage a senior move manager. Senior move managers can handle the entire move on your behalf, from decluttering to arranging your utilities. They can do as much or as little as you need, so think through how much work you want to take on and what would be easier for you to have a pro tackle.
Downsizing can be both exciting and emotional. Plan out your change carefully so you can reap the most benefit. You'll successfully be settled into your new home in no time!
Thanks, again, to Michael for lots of good information.
Given how fond Debra is of mixed metals, I suspect that when the "Golden Years" arrive for us, there will be lots of brushed chrome and brass mixed in.
We'll be back very soon with more before and after of the metamorphosis at Hildring House. If you missed the first installment, you can find it here.
In the meantime, may all your adventures be pleasant and all of your sizing be just right!
Best –
Dan
p.s. – Sometime after this post was published, I received an email from Kris Lindahl, a realtor in Minnesota who also does a lot of work in the aging-in-place arena. He provided another aging in place resource that has a lot of excellent information and suggestions. You can find that resource HERE.
Thank you, Kris.
p.p.s. – Still later, I received a request from the folks at Bankrate to put a link to their Condominium Guide. I took a look at it and think that it, too, is a worthwhile resource. So, the link to that guide is HERE.