How often do you get an opportunity to help a Tad-Pole?
Many of you who have been on With the Barretts adventures are aware of my connection with Amphibian Stage Productions – a fantastic, cutting-edge, often mind blowing professional theater located in the Near Southside neighborhood of Fort Worth.

If you're a member, you know that Amphibian's shows are not to be missed. (If you're not a member, click the link, above, and rectify that deficiency.) You may or may not know about the wonderful community outreach work that the 'Phibs do – including the Tad-Poles. Well, it's time you learned, and this is your opportunity to help a Tad-Pole!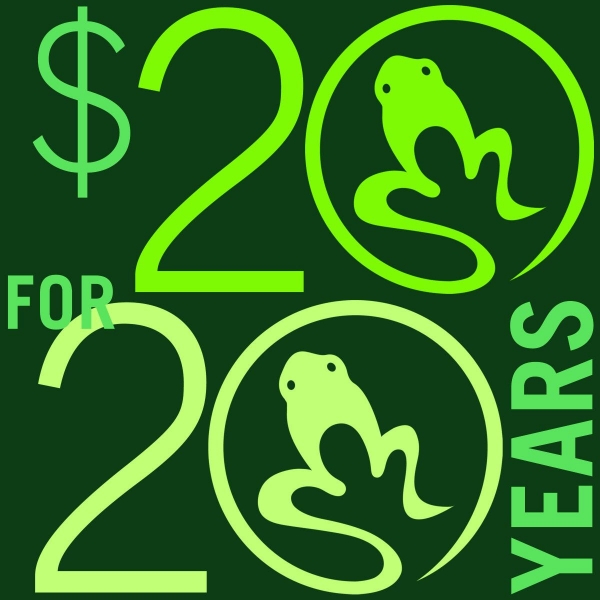 Since 2008, Amphibian's Tad-Poles stilt-dancing classes have impacted hundreds of children in our community. While stretching, balancing & dancing, they've learned discipline & artistry & learned the joy that comes from working hard to achieve goals.
The Tad-Poles are becoming artists. No small feat.
But every great artist takes inspiration from someone greater than themselves. For these kids, that somone is the Brooklyn Jumbies. Based in Caribbean & African traditions, the Jumbies have become giants in their field. They are true professionals & have traveled the world, performing in festivals and museums. Everywhere they go they create a massive spectacle with their acrobatic dancing and glorious wearable sculptures by Laura Anderson Barbata.
The children in Tad-Poles are incredibly inspired by the Jumbies. They see their success & realize how far dedication to a craft can take them. The Amphibian Tad-Poles want to learn from the Brooklyn Jumbies.
The Jumbies founded the Tad-Poles back in 2008, & were scheduled to return this June for intensive workshops with our current group of young stilters. Unfortunately, funding for these classes has suddenly fallen through & we need your help to make this invaluable opportunity a reality.
In honor of Amphibian's 20th season, they are launching the $20 for 20 donation campaign, seeking to raise $20,000 to make these highly anticipated classes a reality.
So, won't you join With the Barretts on this adventure and help a Tad-Pole learn from a Jumbie? Every child (even one on stilts) needs someone to look up to. Help them keep dreaming big.
Of course, you can donate more, if you've a mind to.
And, if you'd rather give with your phone, text "DONATE" to 817-873-3832 and follow the prompts
With the Barretts appreciates it. Amphibian appreciates it. But, most importantly, the Tad-Poles appreciate it!
Thanks so much!
Dan