Budapest is a wonderful city – or two cities, which it was until the mid-nineteenth century. The Little Princess is on the Pest side, watching over the promenade by the banks of the Danube, not far from the Elisabeth Bridge. She is a little girl – 6 or 7, perhaps 8 – dressed as a Princess, although in truth she is easy to mistake for a fancifully dressed little boy. She strives to be regal but there is no mistaking her nature – full of energy and mischief. Just after a rain shower one late August afternoon, I snapped this picture of Debra in front of her. It's Tuesday's lagniappe.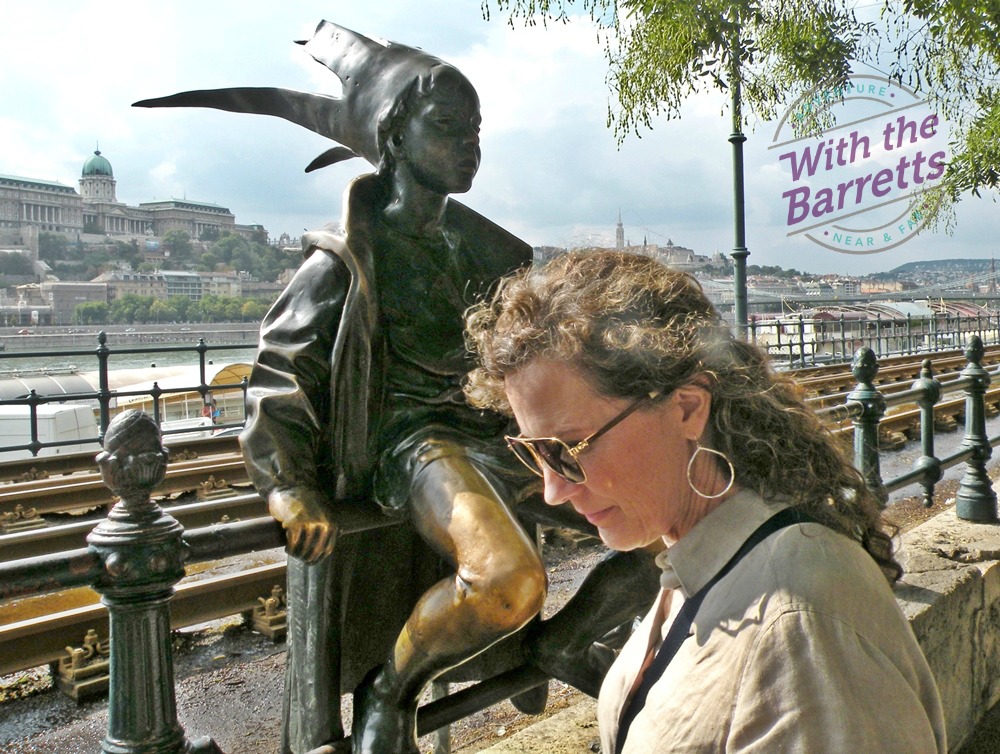 Her knees are polished by countless hands of passersby, hoping for a little luck. Who knows? Maybe she'll grant their wishes – or at least some of them. Though her face remains inscrutable, you can almost see the glint in her eye.
May the rest of your week be full of beauty and, perhaps, a little mischief.