If you've spent any time on social media these days, you've seen posts of "7 Days Black and White Pictures – No People – No Explanation." I decided to post some black and white pictures of Paris from 2009. Just because.
And, since I have this contrarian tendency to flout arbitrary rules and because 8 is a Chinese number of good fortune, I posted on Instagram and shared to the With the Barretts Facebook page for 8 days. (By the way, if you want to see the "official" With the Barretts Instagram account, where Debra posts beautiful pics, go here.)
But – since y'all are my favorites – I decided to re-post the pics here on the blog. And I've added a couple shots, too. Also just because. So, here they are:
Black and White Pictures from Paris 2009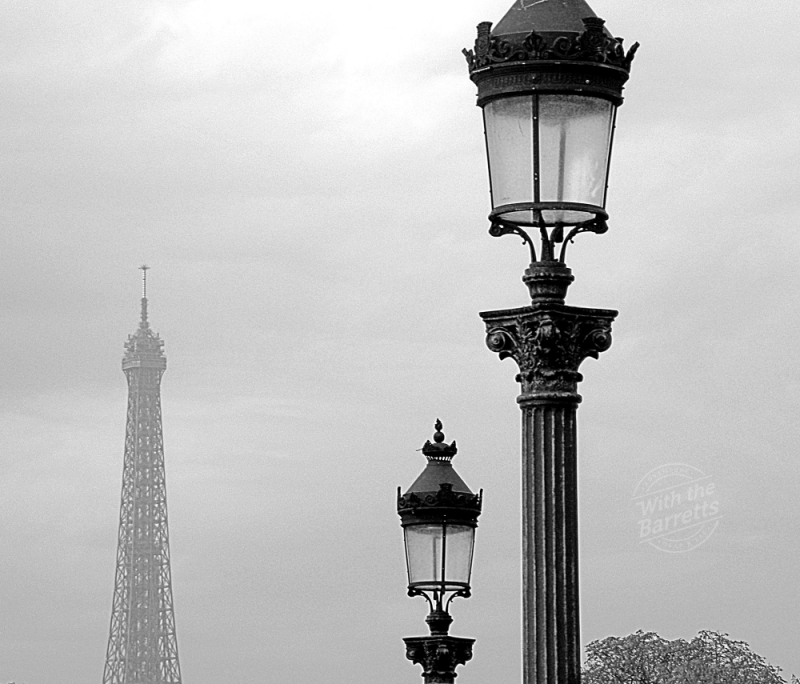 People tend to fantasize about Paris on clear Spring days. But it's beautiful in the Fall haze, as well.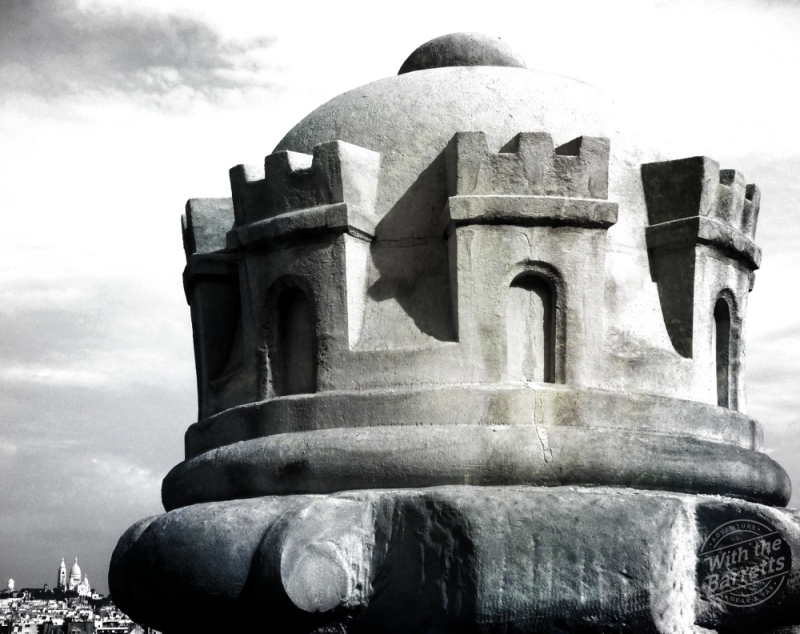 This one was taken on the roof of the wonderful Musee d'Orsay looking toward Sacre Coeur on the distant hilltop.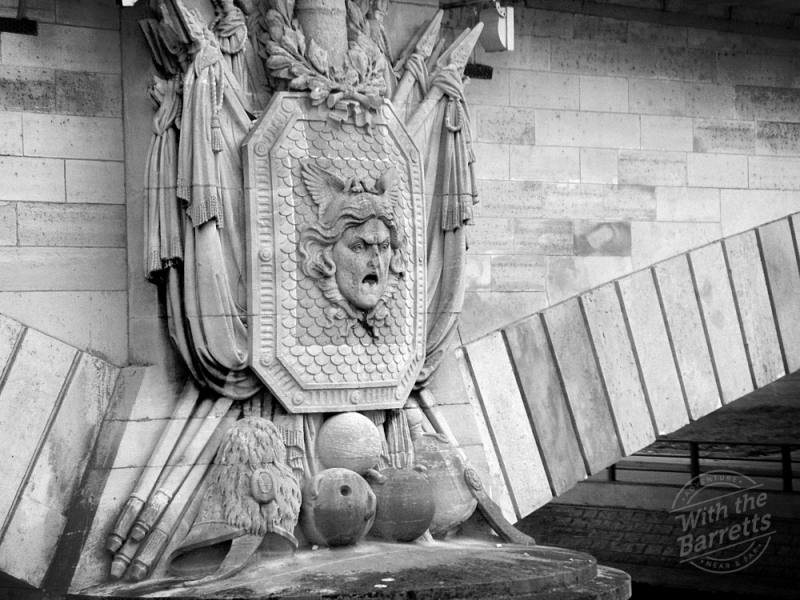 A detail from one of the many bridges spanning the Seine; frankly, I don't remember which one. I don't believe that it was Pont Neuf. If you know, tell me in the comments, please.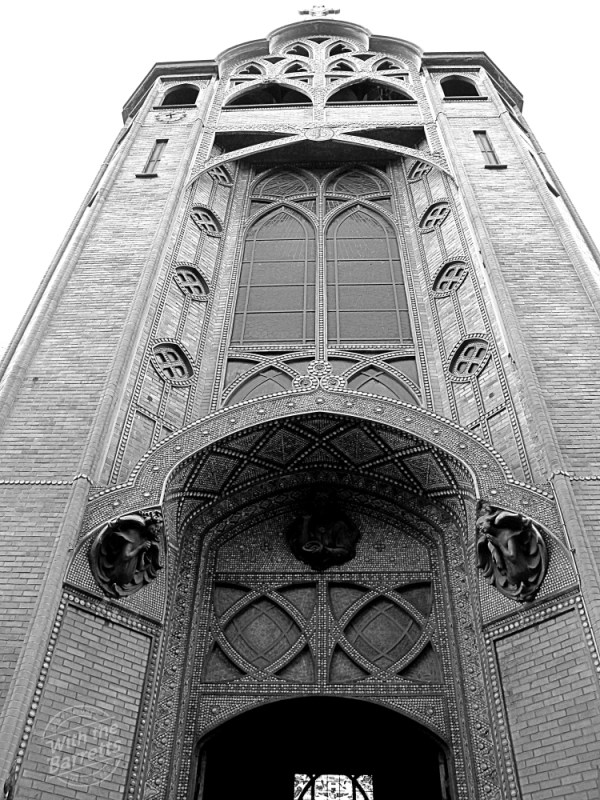 A church facade in, I'm pretty sure, Montmartre. I know – I should have taken better notes, but when it's all about the image ….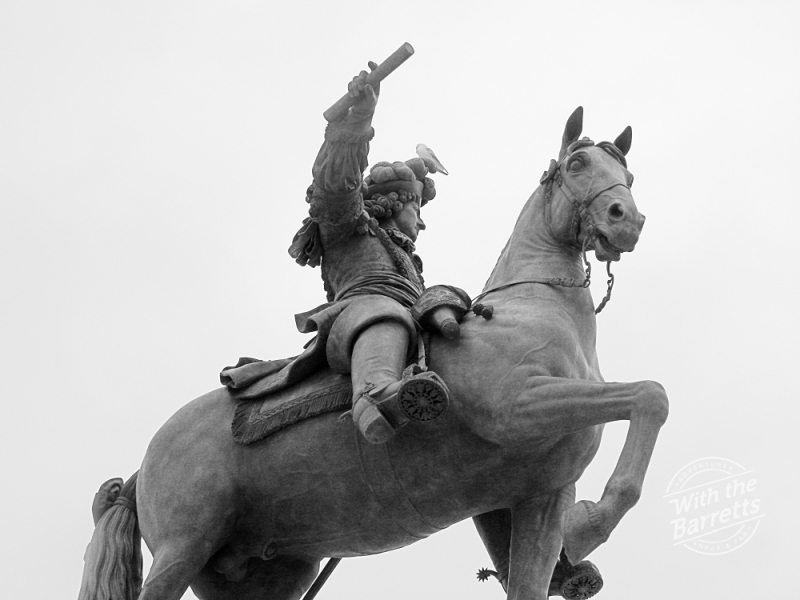 Outside Versailles. The bird perched on the plume of his hat caught my eye.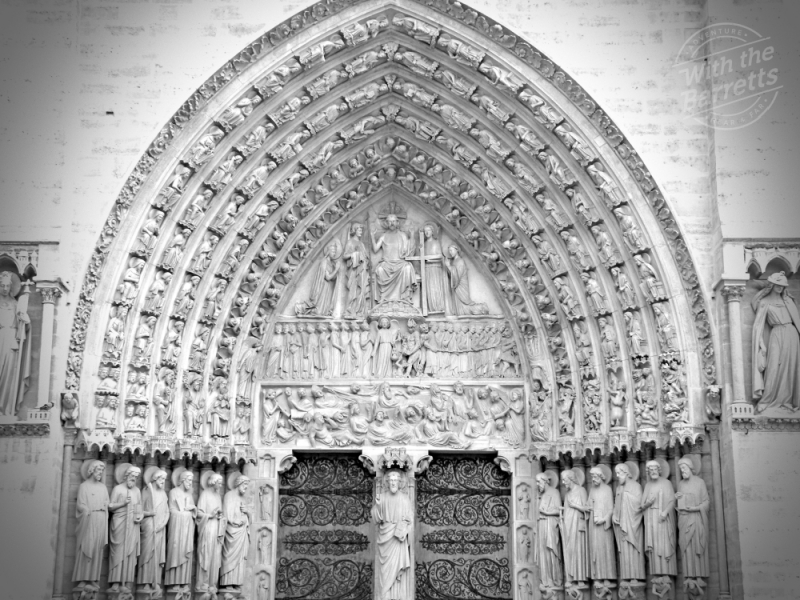 Doorway at Notre-Dame de Paris.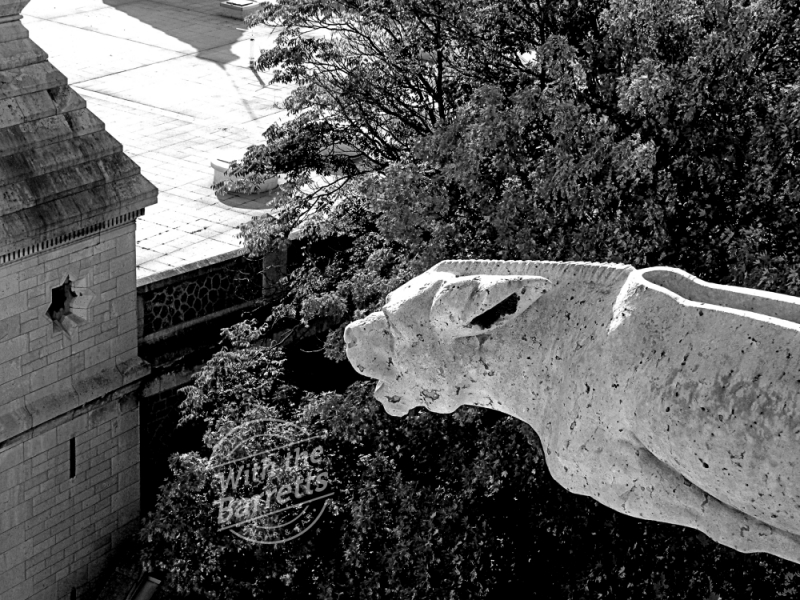 This a a rain spout on the roof of Sacre Coeur. We'll have a couple more pictures taken up here. If you ever get the chance to climb the narrow, stone, spiral staircase to the top of this lovely church, take it. The views of the city and of the architecture are splendid. Really.
See what I mean? Breathtaking. And the trip back down is quite an adventure.
There are separate ways up and down – which is good, since the staircases are so narrow that cross-passing would be problematic. Both of them are dark and kind of creepy. The one going down has a metal door at the bottom with a strong spring on it so that, whenever someone exits, the door slams shut with an echoing clang.
When you're a hundred steps or so deep into your descent on these ancient stone steps, feeling your way in the dark, and you hear a loud WHAM coming up out of the depths … well, let's just say it's kind of a cardiac event.
But, like I said, the views are worth it.
 Special Pictures for Blog Readers
The next four shots didn't appear on Instagram or Facebook. They're just for you. Y'all are special. (Yes, I realize that this post will show up on Facebook, too, but you're still special.)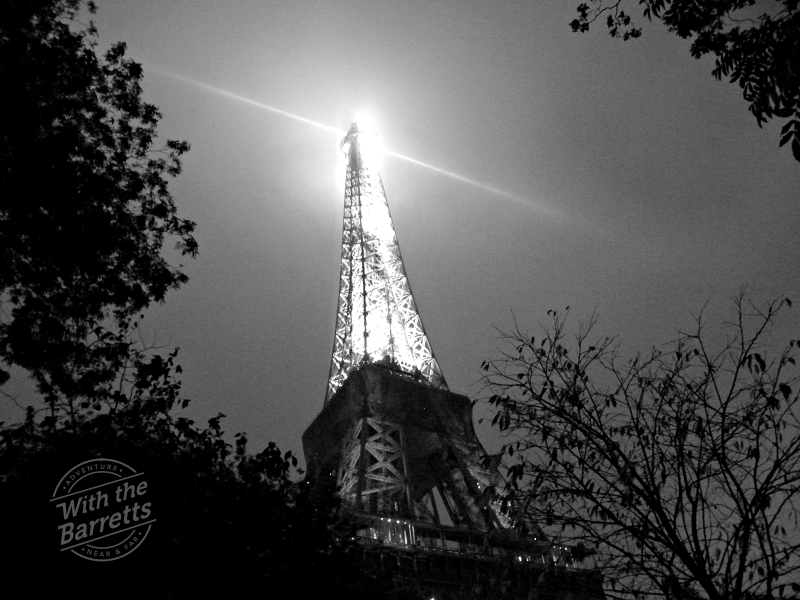 Nothing is so iconically Paris as the Eiffel Tower.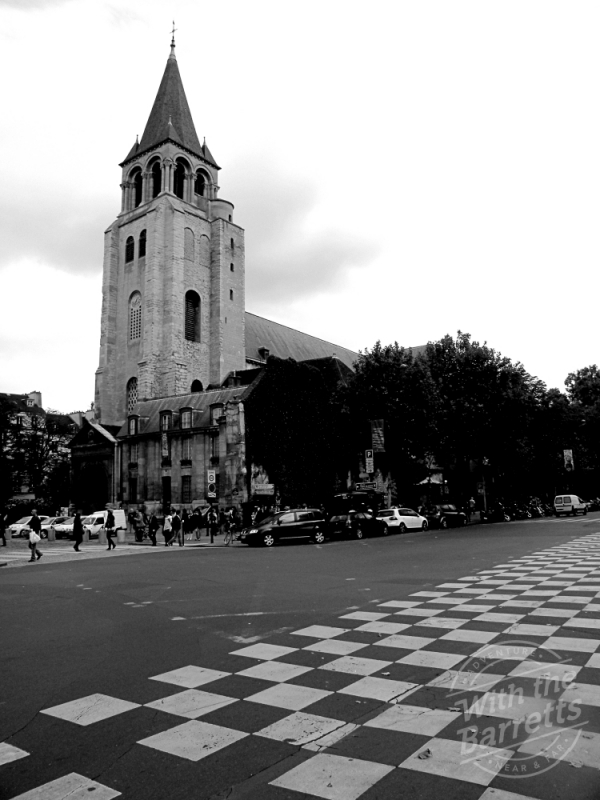 Here is another instance of my poor note-taking. I have no idea the name of this church or its location (other than somewhere in Paris) but I really liked the feel of everyday Parisian life.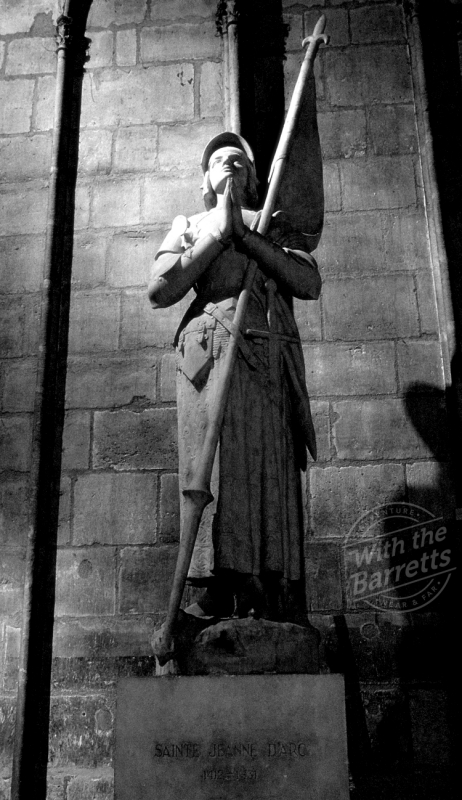 Another French icon – Joan of Arc.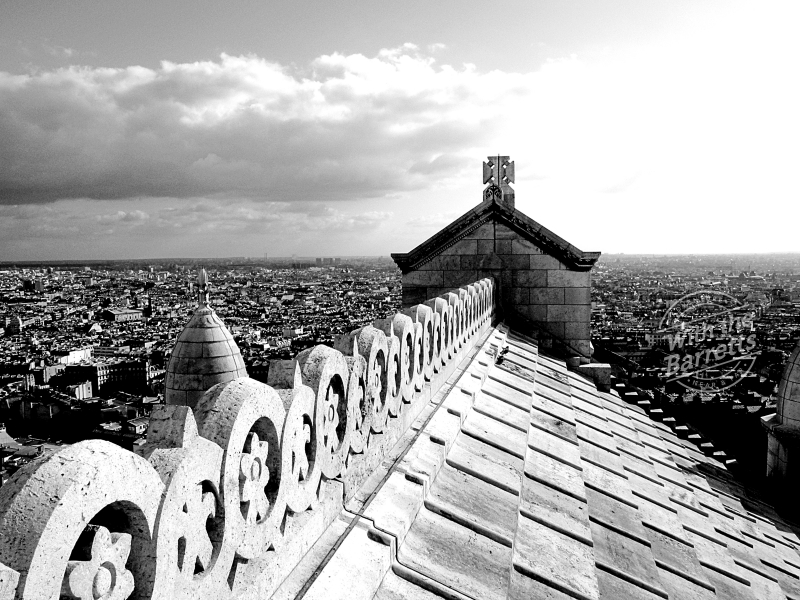 And we come back to Sacre Coeur to close.
I hope you enjoyed the black and white pictures of Paris from 2009 and that you'll continue to share the adventures With the Barretts. But more than that, I hope you experience beauty – in all its shades and colors – as part of the adventures that life brings your way.
Best –
Dan