It's summertime in Texas. And I'm dreaming of Haystack Rock at Cannon Beach, Oregon.
During Texas summers, the mercury challenges or shames the century mark every afternoon; even the mornings discourage more than a slow walk. Every year about this time, "Tell me again why we live here" becomes a common greeting.
Last year on a trip to Portland, Debra and I rented a car and drove over to Cannon Beach for a few days. It's a glorious place, reminiscent of Big Sur but with an easier, more contemplative style. Haystack Rock, a massive chunk of stone, commands the shoreline at Canon Beach. In the picture below, it helped us welcome the sunrise during a barefoot stroll along the cool, damp sand. It's a bit of lagniappe for your Thursday morning.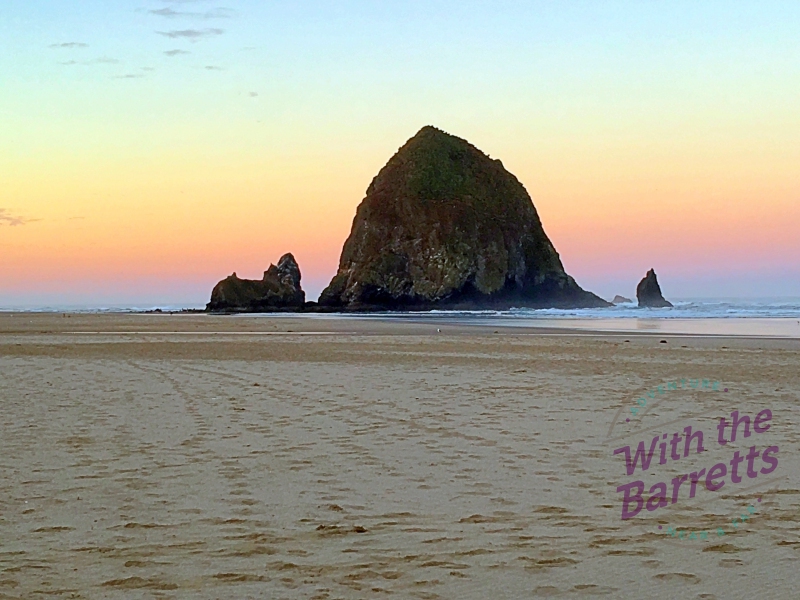 Here's hoping that, wherever you are, your days are peaceful and pleasant. And if it seems too hot to breathe where you are? Well, just close your eyes and imagine that you're some place else – like strolling past Haystack Rock at daybreak – where there's a bit of a chill and the mist from the surf hangs in the morning glow.
Until next time –
Dan