The Hermitage in St. Petersburg, Russia is an amazing place. We don't have time today for a full visit – one day, we'll do that. It'll be worth it. But for now, let's just indulge a little local legend for your Thursday Travel Lagniappe.
The Hermitage in St. Petersburg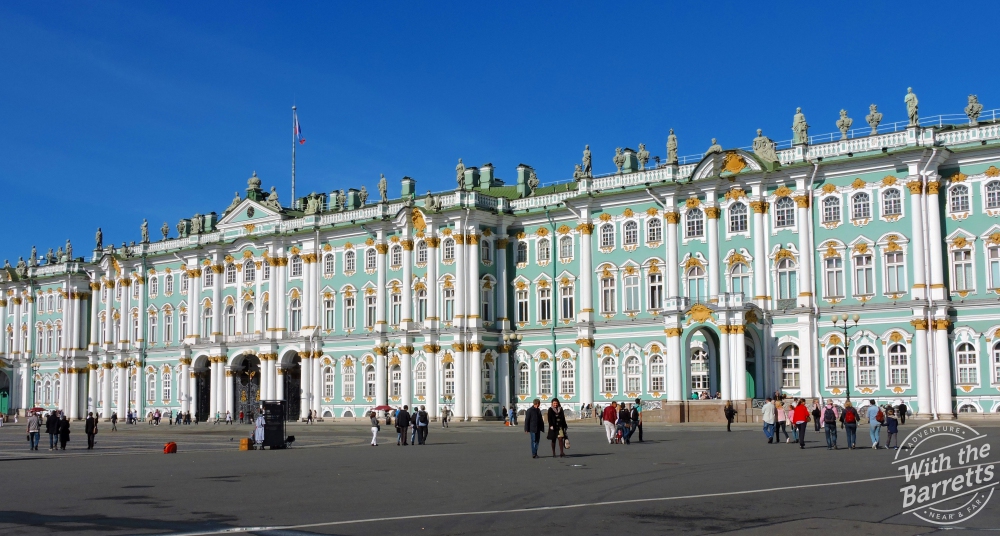 Originally the Winter Palace of the Romanov family in Russia – from Peter the Great to Nicholas II – the Hermitage in St. Petersburg is an immense, sprawling museum. The building is actually several buildings but there is no way to tell when you leave one and enter another. It boasts over 1000 rooms and they're all huge – like a couple of thousand square feet, each. The whole thing covers several city blocks.
And every inch of it is impossibly ornate.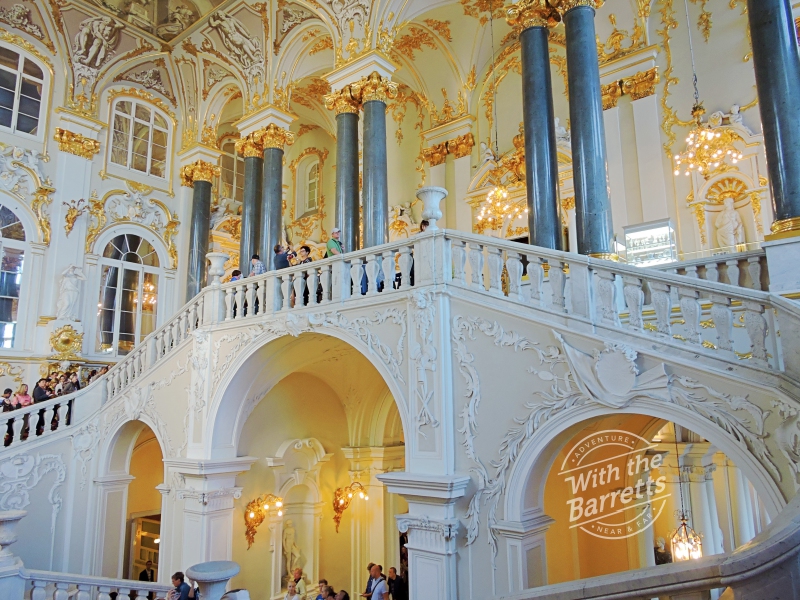 Someday, when we do our full tour, you'll be able to see the scale and grandeur of the place. For now, the picture above should give you some idea of what I'm talking about.
Darya
St. Petersburg was our only stop in Russia. We didn't want the hassle of a visa, so we had to be accompanied at all times by an official, licensed guide. Ours was named Darya, and she was delightful. Here she is with Debra: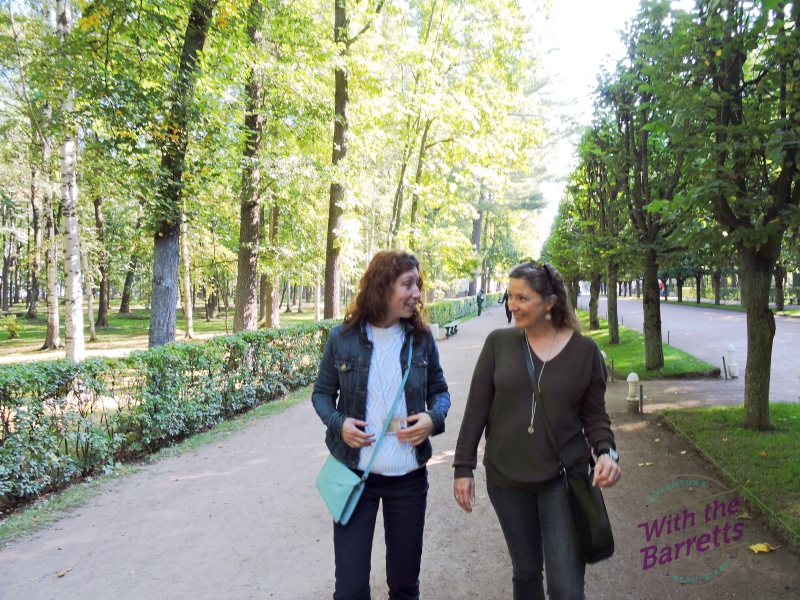 Inside the Hermitage, we looked out a window and noticed the legs of some huge statues. Darya was coy and said "I'll tell you more about those in a little while." We thought no more about it.
As we left the museum after about three hours of highlights (you could spend weeks), Darya led us around the side of the building.  We came to a sort of portico supported by 10 massive black granite statutes of men – or perhaps Atlases.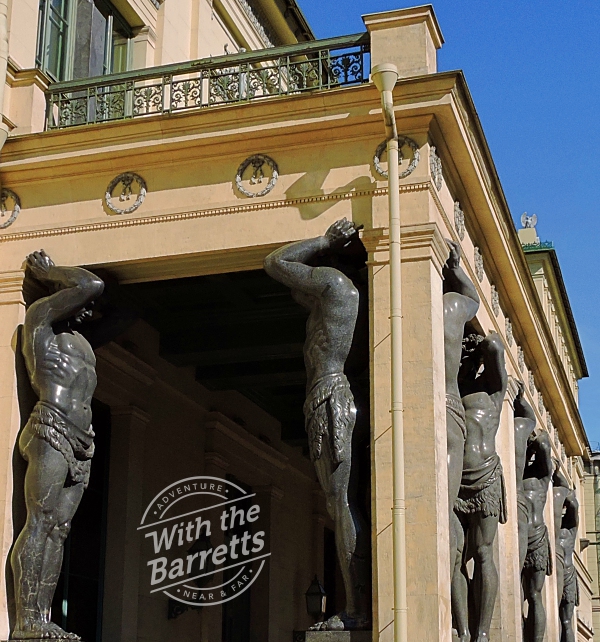 Darya said, "Legend says that, if you hold the left great toe of the statues while you make a wish, it will come true."
So we did. First Debra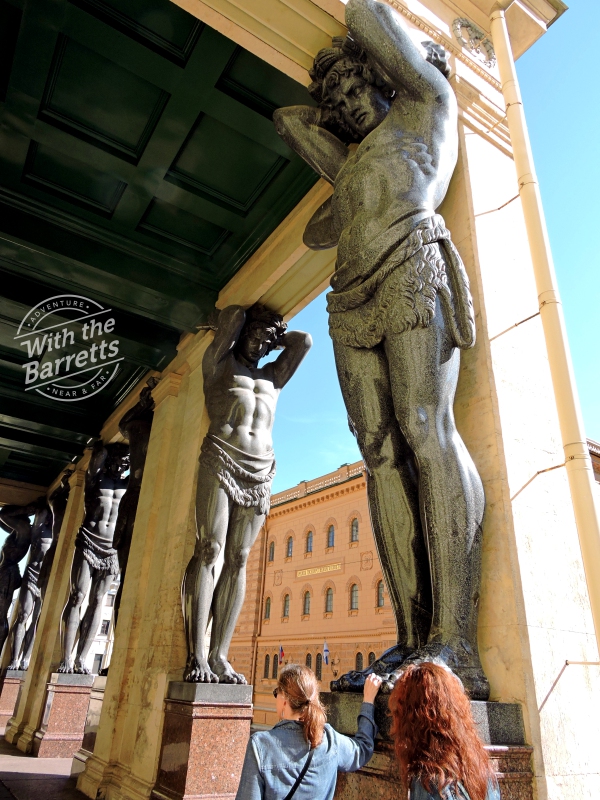 then me.
Did our wishes come true? That's a story for another day.
Silly? Maybe. But I believe that wishes and dreams are good things. Who's to say that a little magic can't help them along?
Here's hoping that your wishes come true, that life brings you your heart's desire, and that you keep coming on adventures With the Barretts!
Dan
p.s. – My earliest "wish memory" is probably Jiminy Cricket singing "When You Wish Upon a Star" in the Disney film "Pinocchio." What about you? Was it blowing the fuzz off of a dandelion? George Bailey flicking the cigarette lighter in Gower's Drug Store in "It's a Wonderful Life"? Let us know in the comments!