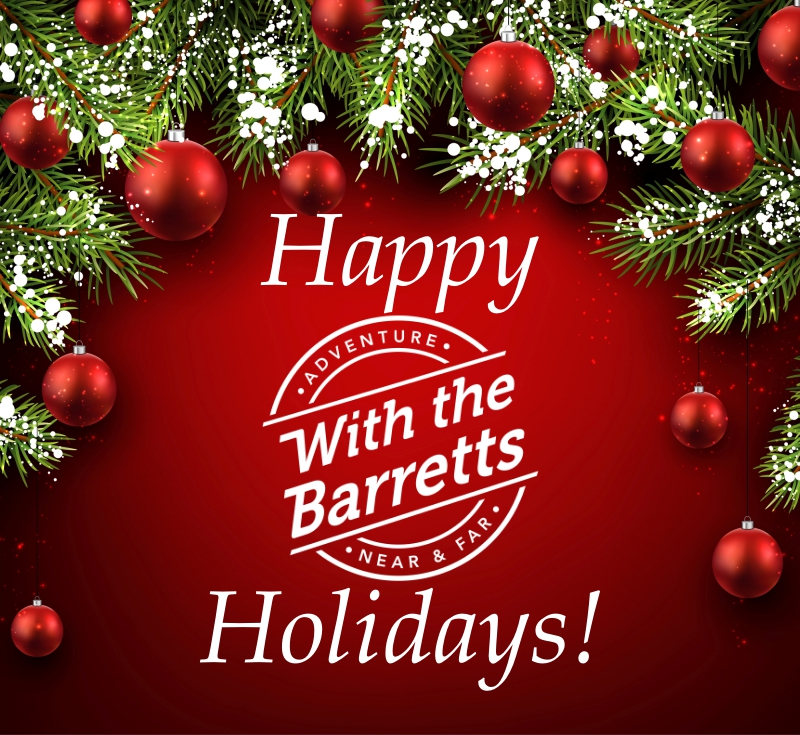 Season's Greetings! It Really is the Most Wonderful Time of the Year!
Sure, things get kind of crazy this time of year.
But the power of a thing is determined by the attention you give it. By directing your attention, you can make your Holiday Adventure a happy one.

You can choose to focus on the rampant commercialism, the hordes of people pushing and clawing, the insane drivers, and the general chaos.
Or you can give your attention to the peace, joy, and wonder of the season.
As the old year fades and the new one brightens on the horizon, beauty is a bit closer to the surface.
At no other time of year do so many people make an effort to share loveliness – with lights and greenery and decorations that sparkle and music and smiles and good wishes. And cookies.

Season of Promise

No matter your beliefs or traditions, the season plays out themes of quiet endings and fresh beginnings, light in the darkness, and the warmth of human connection amid the harshness of winter.
It's no accident that so many religions hold their celebration of the circle of life during the time surrounding the Winter Solstice. It's a time of long, cold, quiet nights with a promise of dawn and life renewed, just ahead. (Go here for a listing of 8 solstice-related festivals that you may never have heard of.)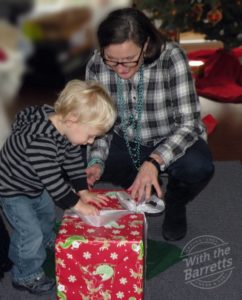 Here at With the Barretts, the Holidays brings the adventure of Christmas gifts – and having the grand boys around makes that a joyful time, indeed!

This year, we're blessed to have another grandchild – the first girl – join the family. Best. Gift. Ever.
Christmas, Hanukkah, Kwanzaa, Dong Zhi, Toji, Saturnalia, Shab-e Yalda, Shalako, and myriad other traditions celebrate the triumph of light over darkness and hope over despair. (Let's also not forget Festivus for the Rest of Us.) Friends, family, love, peace, kindness, and generosity are common to them all.

So, direct your attention to the wonderful things around you. There is joy, there is peace, there is good will. The more you look for them, the more you see them. And the happier your Holiday Adventure will be.
Happy Holidays! Merry Christmas! And a Joyful & Prosperous New Year!
——Dan & Debra——