Recently, I hiked the Inca Trail to Machu Picchu with my son. It's a trip that we've been talking about for years and it was an amazing, transformative, massive experience. No doubt it will be the subject of many posts. Today's travel lagniappe is from that trip: before we began the trek, we visited a Peruvian Women's Weaving Cooperative where indigenous people create beautiful woven textiles of sheep, llama, and alpaca wool.
Peruvian Women's Weaving Cooperative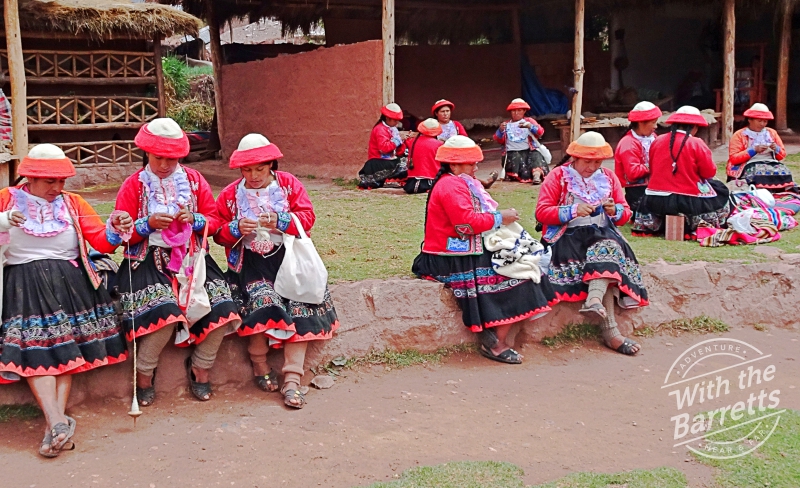 The outfitter for our trip – G Adventures – sponsors a foundation that, in turn, sponsors these cooperatives. Unlike many of the "shopping opportunities" that are foisted upon you on some tours, this one felt authentic – a genuine chance to experience and foster a traditional way of life.
Interestingly, despite the rustic and rural setting,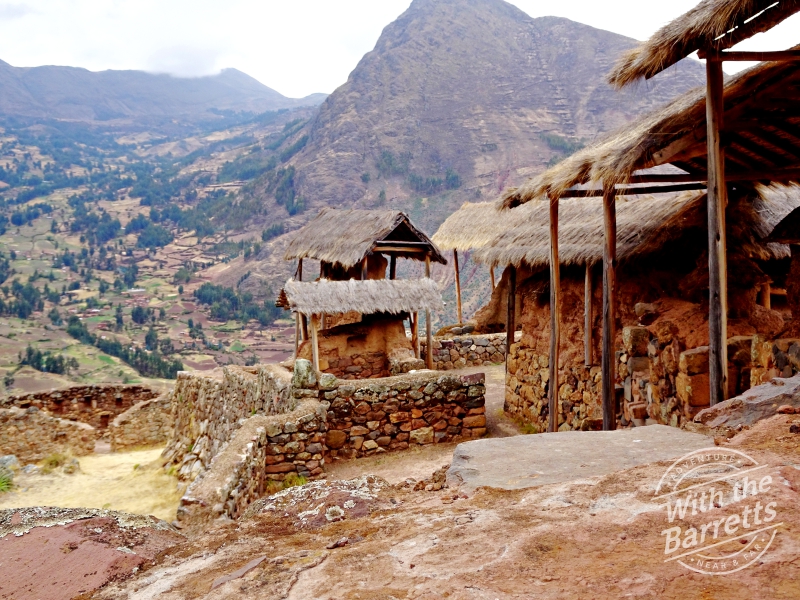 cell phone reception was excellent.Some of the denizens of the village really didn't care, though, as long as the grass was plentiful.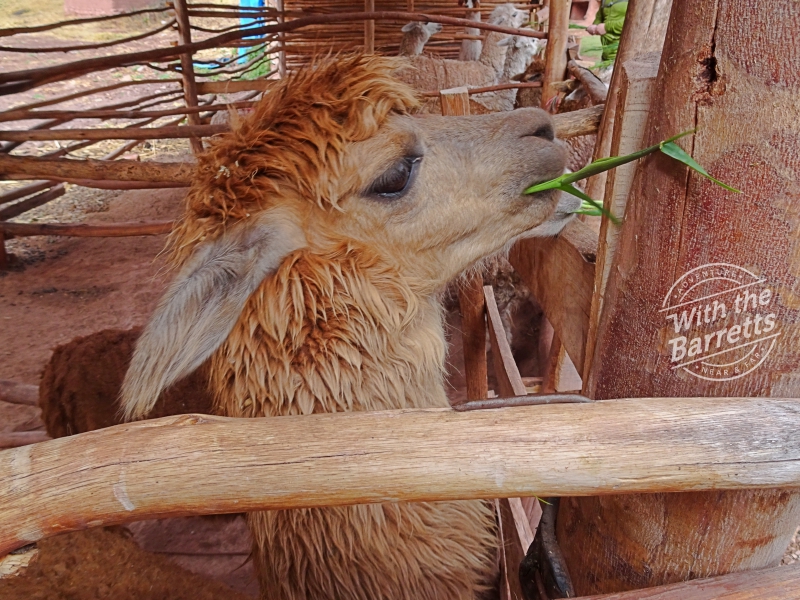 The cooperative – or at least the "public" part of it – was arranged around an open courtyard in which the weavers displayed the various activities involved in the production of the goods.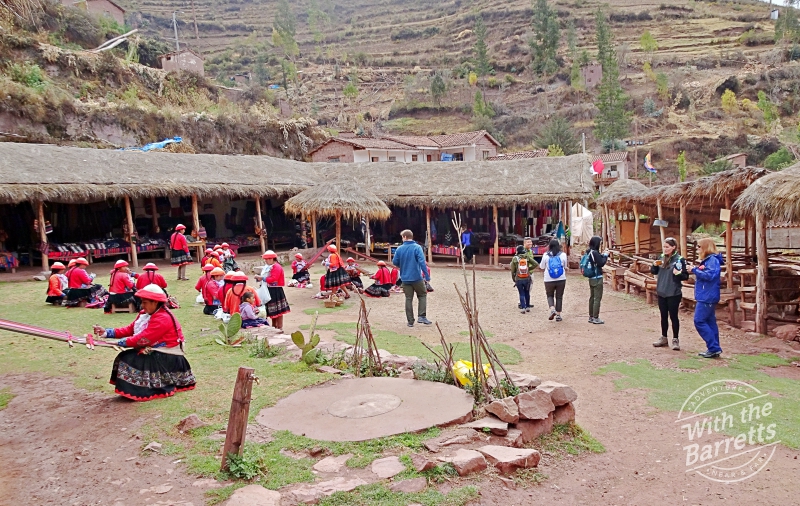 Our short tour included one of the local women explaining (in Quechua – the native language – translated by our tour guide) the process of dying the wool using only ingredients found in nature. Various sources, from colored vegetable to small insects, produce stunning colors.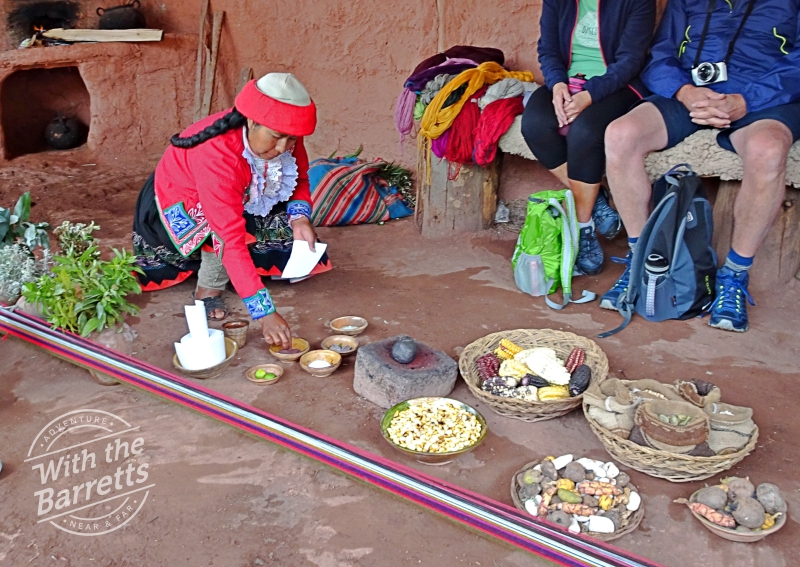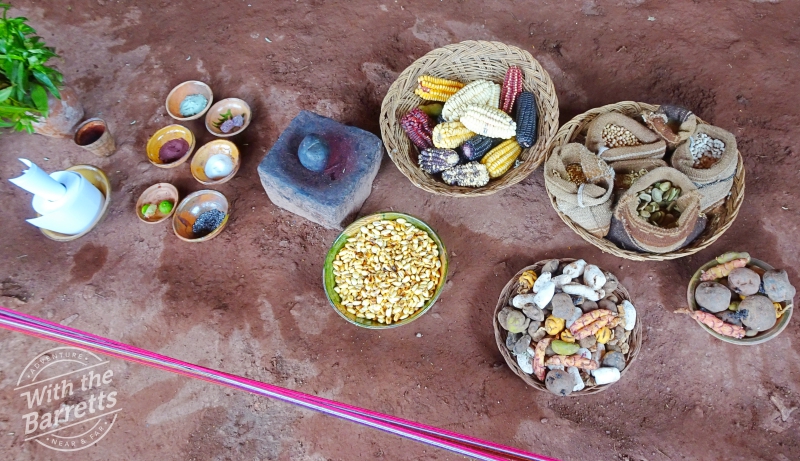 Beauty from Nature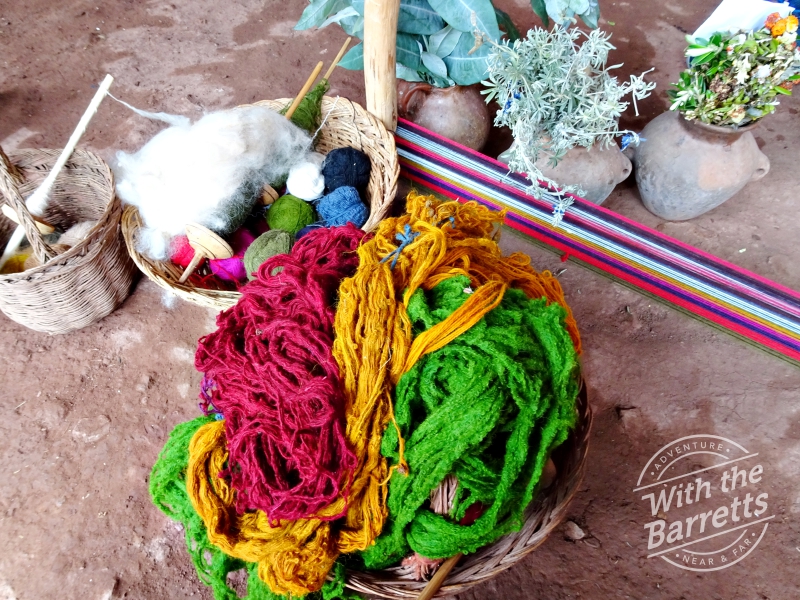 The range – and vividness – of colors is astonishing.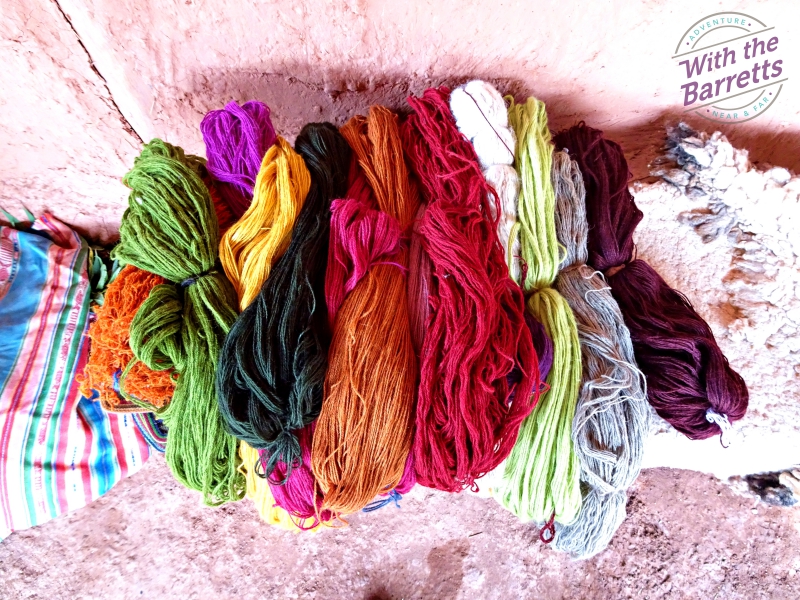 The process at the Peruvian Women's Weaving Cooperative, while perhaps primitive by modern standards, produces textiles that are both beautiful and practical.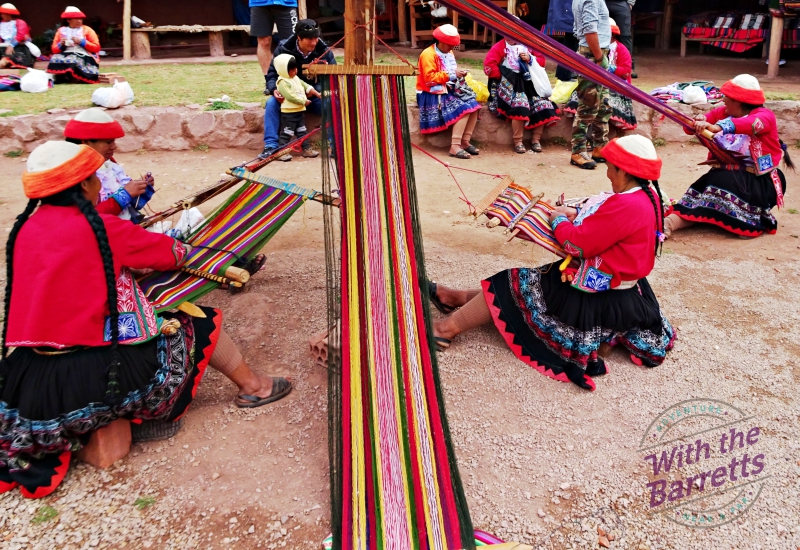 Of course, we made purchases – not only for the folks back home, but also for our coming journey on the Camino Inka. (We used them, too. But, like I said – that's a story for another day.)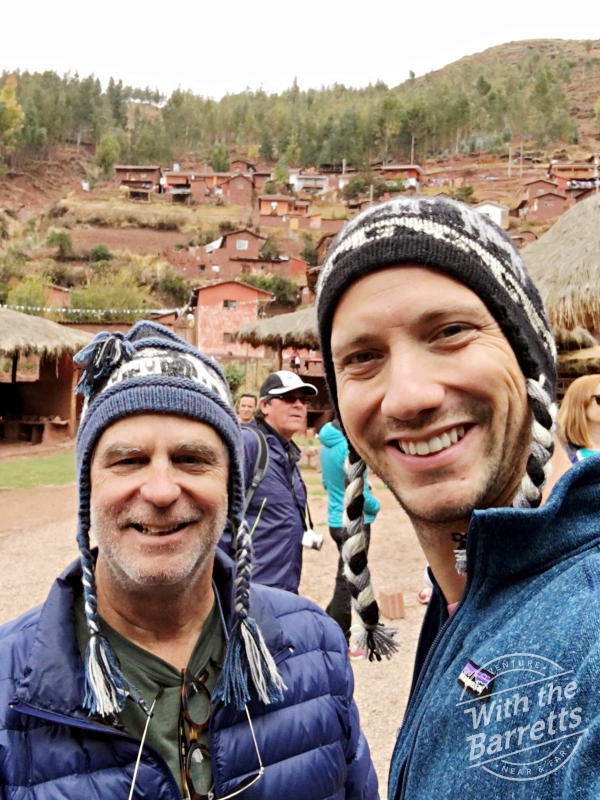 I'm no Luddite. But there is value in craftsmanship and tradition. How sad would it be for such beauty to disappear?
I hope that your life experiences are as varied and as lovely as the yarns that these women so lovingly weave.
Thanks for reading! We look forward to seeing you on more adventures With the Barretts –
Best –
Dan