It's springtime in Fort Worth! The weather has been pretty great the last few days – chilly mornings warming to mild afternoons and evenings, perfect for al fresco dining. I know it won't last; I know that before long the Texas heat will bear down with a vengeance. But for now, it's really nice.
I was driving the other day and spotted this house in a west side subdivision: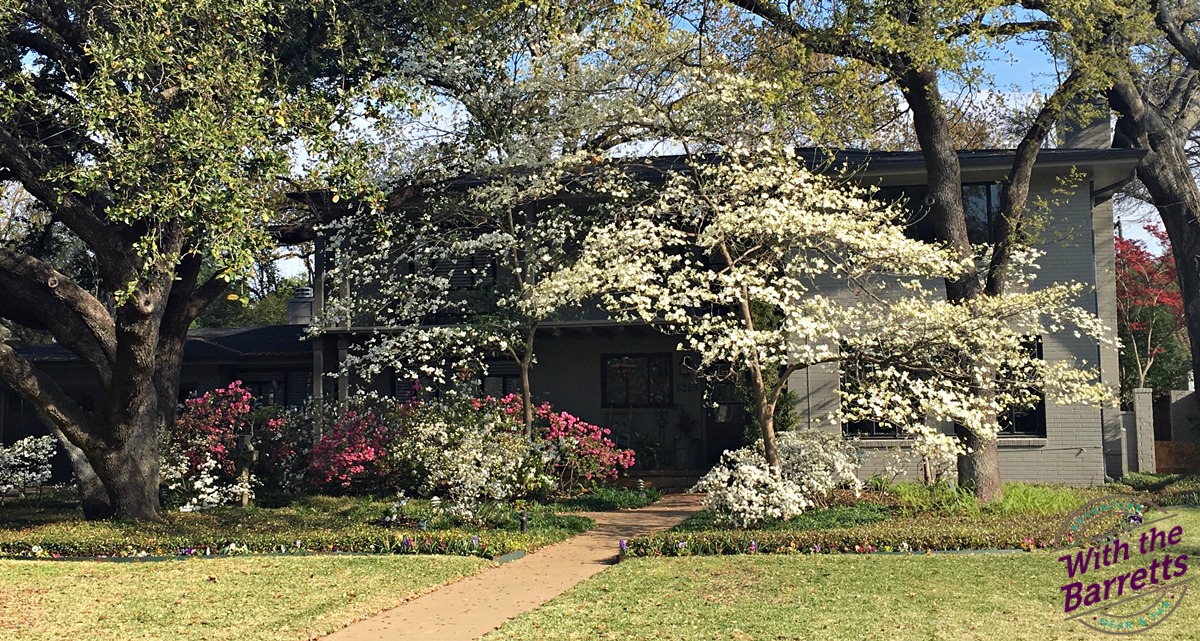 From the dogwood on the near right to the new growth on the Japanese maple on the far right to the azaleas in the front bed to the new leaves on the live oaks pushing out the old, the scene just seemed to be celebrating spring.
I hope Mother Nature is being kind to you, wherever you are. Thanks for reading and coming along on the adventures With the Barretts!