A new project! This one is going to be SOMUCHFUN!  I love this couple and they have a really great design sensibility. When we met to discuss the project and started throwing ideas around, we were able to distill it to: earthy modern boho – sounds great, right?
Let's start with a couple of photos:
First the outside of the house
Super cute, right? Just like the owners 😉
Now, on to the inside!
This project is getting the living/dining area whipped into shape. Today we will have a look at the "befores" and a few of the inspiration items for the space that we have been tossing around .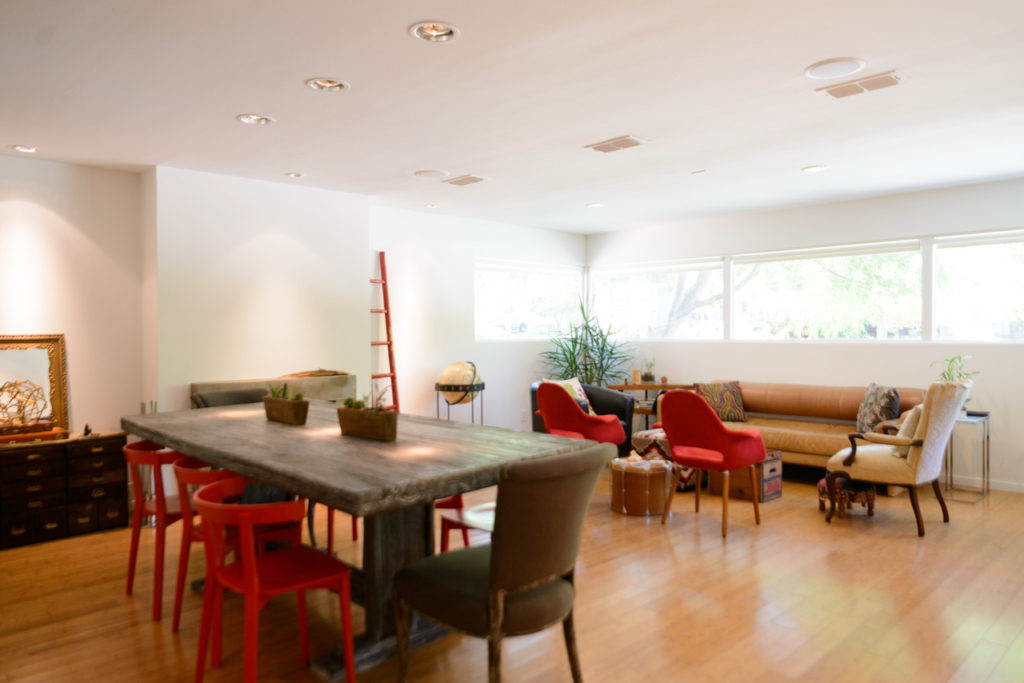 We have great bones to start with! Large open space, lots of natural light, neutral bamboo floors.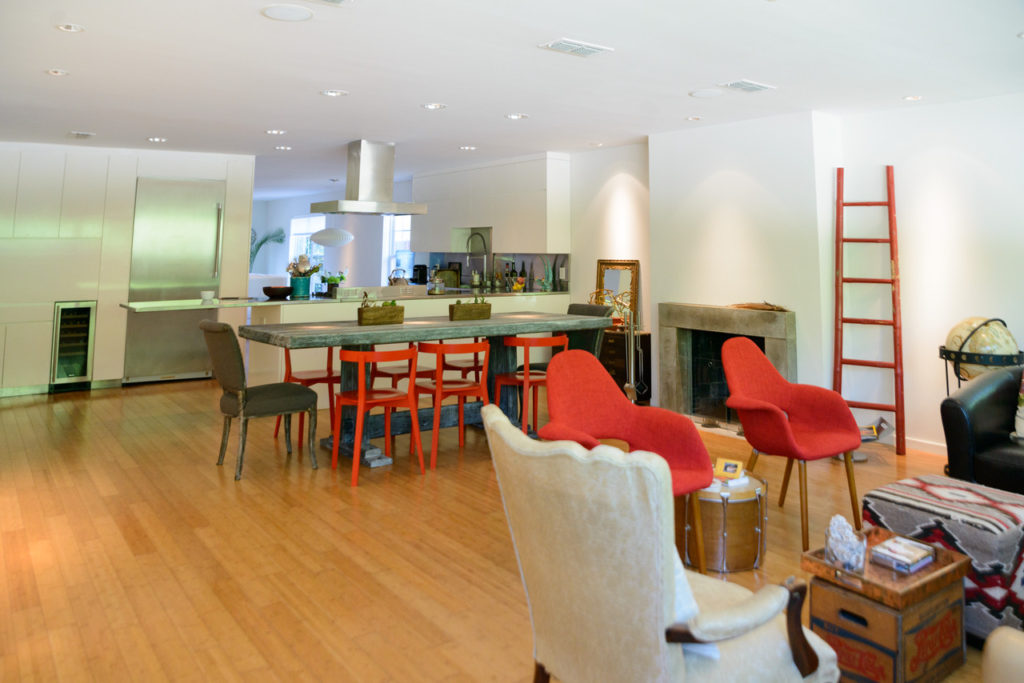 The dining table stays. It's a tad taller than average, so that's something I need to work around.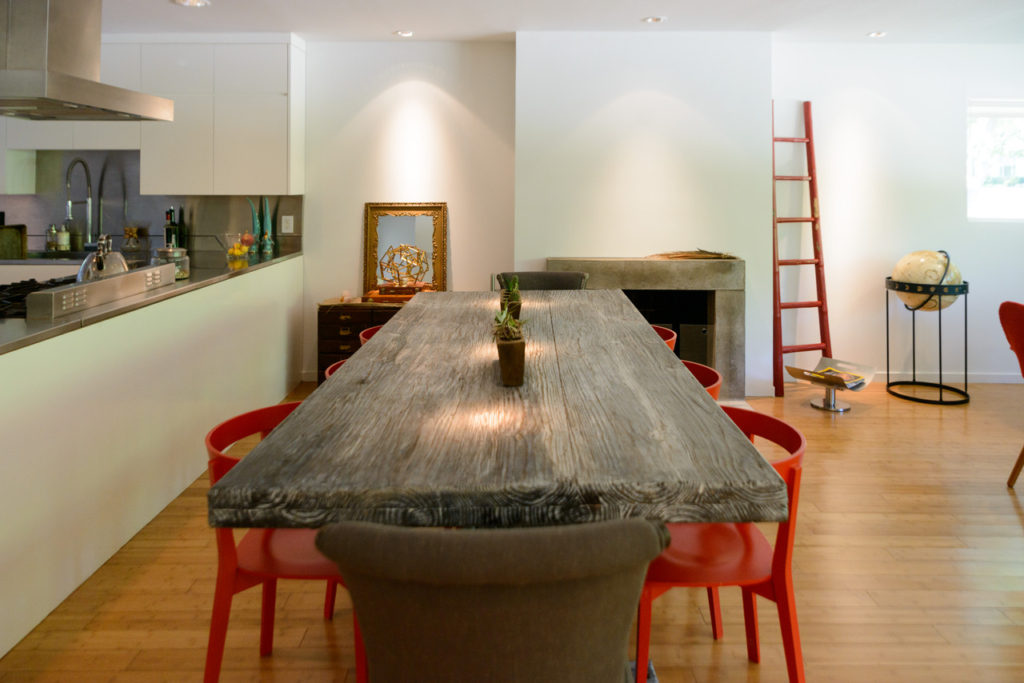 In the corner to the left is a super cool vintage optometrist cabinet. It's great to have some really interesting pieces to start with….. and looking at this photo just gave me a couple of new ideas- which I will pitch to the owners tonight. For example: the space to the left of the fireplace is perfect for a couple of glass shelves- and I mean shelves that are both made of glass and have glass on them- like a collection of vintage glassware.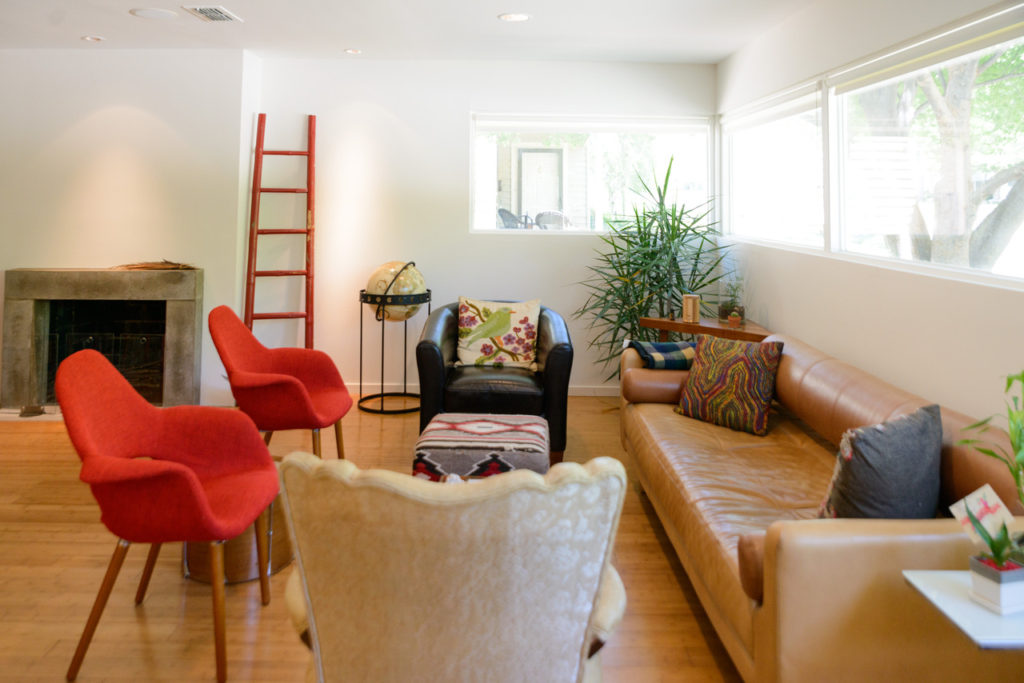 This sofa! Swoon! It is a vintage piece in great shape with interesting lines, definitely a keeper. The vintage chair (with its back to us) will stay and get new upholstery. We are taking out all of the red pieces and bringing some moody blues and maybe some corally/orange/pink. One of the  owners is a photographer and I'm hoping to use some of her art in the room- I've fallen in love with a sunset beach photograph that I would love frame and use on the fireplace wall.
Inspiration
Here are a few of the items we have been tossing around: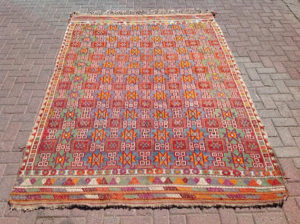 Vintage rug from Etsy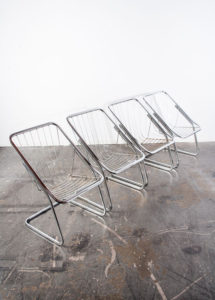 Modern dining chairs- Etsy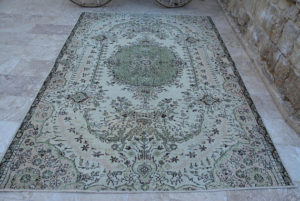 Vintage rug – Etsy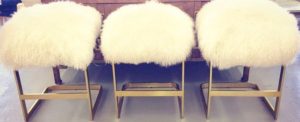 These amazing stools- Park & Eighth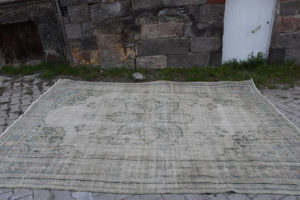 vintage rug (& the one below)- you guessed it, Etsy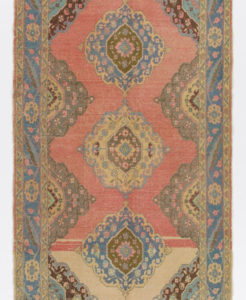 Milo Chairs- 1st Dibs (both sets)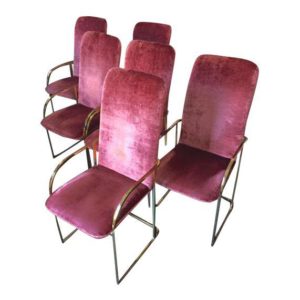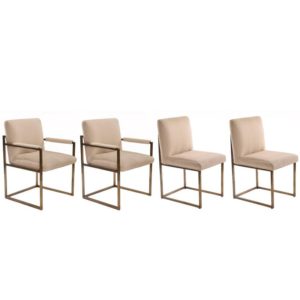 I'm on the hunt for fabrics, color and texture; they have a lot of interesting vintage items and plants. Rooms that are very modern  can sometimes feel cold, but we will be laying on plants, pattern, color and texture to make it as warm and interesting as the people who live there.
This one will be fun- I'll post  updates as things progress. Let me know what you think!
Debra