Such a late post- we sold Hildring House a couple of months ago, (Dan here; you know I can't resist commenting. It has been more than a couple. But the Hildring House Debra's Domain Transformation was one of the highlights of the adventure, so it's worth looking back.) and we have moved on to a new adventure – "the Cottage on the Corner," which we will talk about soon. At least I hope there will be something in some state of at-least-partial-completion that we can talk about.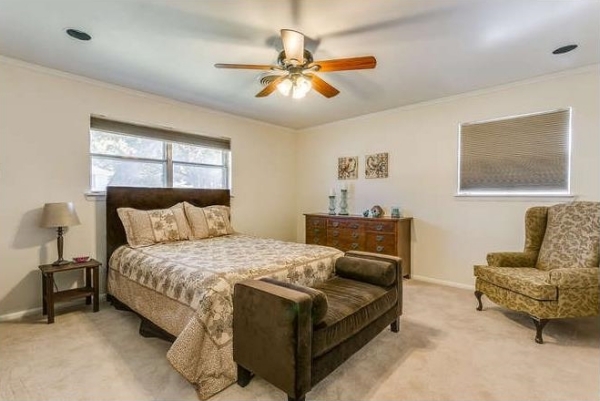 This is the pre-purchase, MLS listing photo.
Not horrible, but not at all my style.
The first thing that happened was the closet. Mr WTB very wisely insisted that the guest room (aka Debra's domain) have a closet installed STAT. The before closet was a 1950's 3×3, not adequate even for a clothing minimalist. Luckily, there was a closet in the garage which backed up to the guest room. We had it flipped, installed some pretty mirrored doors, and then Container Store came and did magic. Voila! a functional, pretty closet space.
Dan again – you can see the post where we talked about doing this closet HERE. You might also remember the post about re-fitting the 3×3 closet that she mentions. You can find that one HERE.
Continue reading

"Debra's Domain Transformation – a Last Look at Hildring House – Guest Post by Debra"