Faro – Our First Stop in Portugal
Debra and I decided that it was past time that we took a trip to Portugal. So, in March 2018, we did just that. We spent the first week of the trip in the lovely, small Algarve-region town of Faro.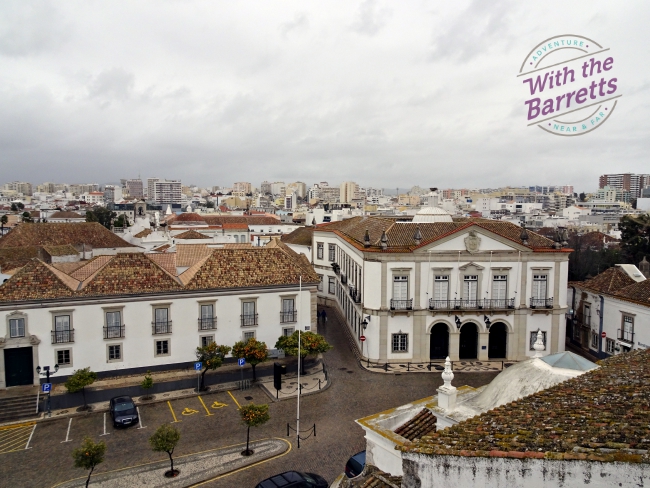 The Algarve region is enormously popular in the summer months, notably with British tourists anxious to trade cold drizzle for drenching sunshine. Like I mentioned, we were there in March – well before the throngs hit the beaches. Which suits us just fine. We're not really beach people (although many of our closest friends are) and we like the weather when we travel to be what some consider cool. Eighteen to 20 Celsius (64-68 Fahrenheit) is ideal.
It was a touch cooler than that most of the time we were in Faro – and we had steadily pounding rain all of one day – but we didn't mind. Besides, we had the place practically to ourselves – from a tourist standpoint. Which is better than fine with us, particularly as the Portuguese people are almost universally pleasant and accommodating. (I even managed to think of the pickpocket who lifted my wallet in Lisbon as a nice fellow – remember? If you missed that post, you can find it here.)
So we spent much of the week strolling and exploring. This post is dedicated to some of the shots we took doing that – things you probably won't see in the Algarve promotional material for tourists.
So, come along, won't you? Continue reading "A Stroll Around Faro With the Barretts"