Any home renovation project should involve exterior improvements, as well as snazzing up the interior, and Hildring House is no exception. Just to refresh your recollection, here is a shot of the exterior when we first bought the house:
Beginning of Exterior Improvements
We started with a new roof. And that required more destruction than you ordinarily would expect. You can't really tell it in the above picture, but the shingles are metal, made to look like shake. I really don't know how long they had been on the house but clearly it had been through multiple hailstorms. They were really beat up.
The worst part of the roofing situation, however, was that the fascia and underside of the eaves were clad with aluminum siding. I'm probably going to get nasty letters from the siding industry but, please, never do this to your house. I understand all of the arguments about it eliminating the need to paint. But the cost for that is deterioration of the wooden elements of the structure.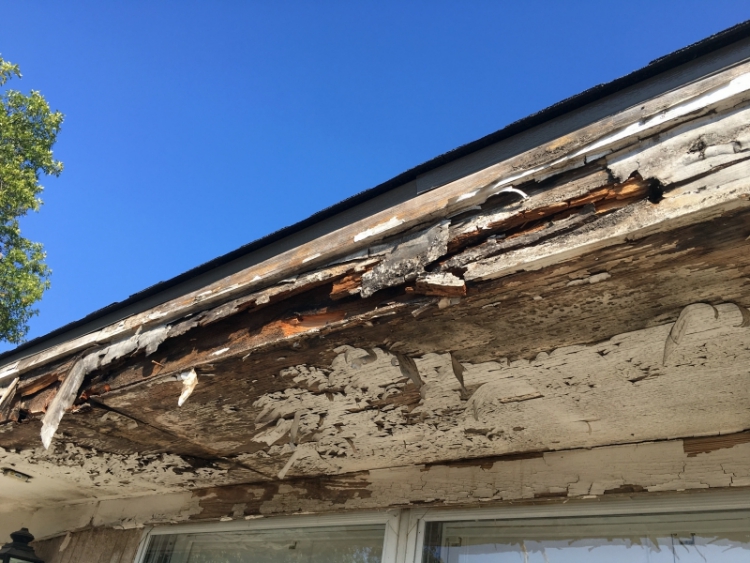 No matter how careful the installers are, no matter how much caulk they use, water will get under the metal and sit, unable to dry, rotting out the wood. Until you have this.
As the roof and cladding came off, an old pergola out back had to come down – it was in almost as bad shape as the rotted eaves. Here's what the back looked like during demo of the metal and bad wood: Continue reading "Hildring House Exterior Improvements – In Progress"