While in Seattle a couple of weeks ago visiting our son and precious daughter-in-law (who are expecting our 1st girl grandchild!), Debra and I took in the Chihuly Exhibit at Seattle Center, right at the base of the Space Needle. If you're not familiar with Dale Chihuly, you can find him all over the Internet – and installations of his work all over the world.
Seattle Chihuly Exhibit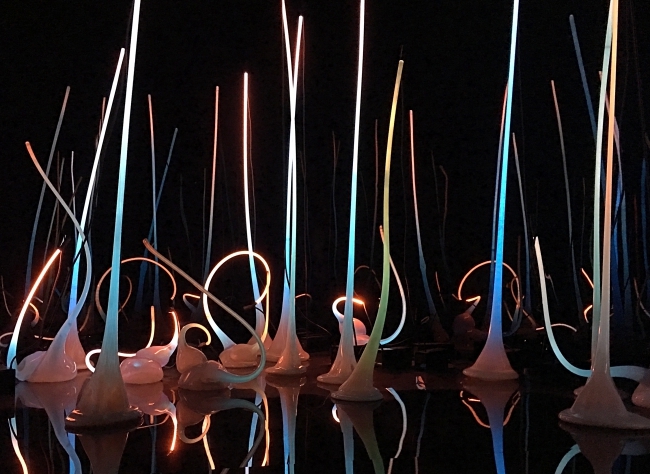 Chihuly's work with glass remains his forte (in my opinion). The Seattle exhibit is a melee of colors and shapes – a fantastic surreal fantasy, at once familiar and alien.
This post is about the pictures, so I'll be kind of quiet. I've not included our customary watermark on these shots; I couldn't figure out how to do that without insulting the images. I trust that if somebody wants to use one, they'll give appropriate attribution.
So, here we go. Please enjoy the Seattle Chihuly Exhibit.
Inside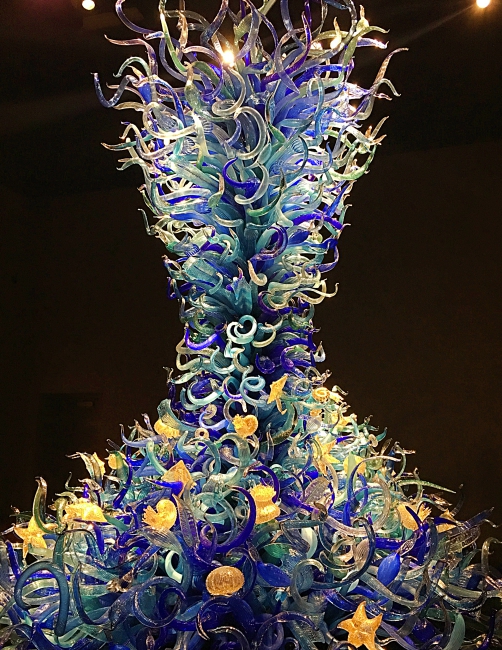 The next three shots are of a ceiling in one of the rooms at the exhibit. The light filters down through the glass, putting you under the sea of a distant planet – or perhaps Enceladus the Saturn moon with an ocean?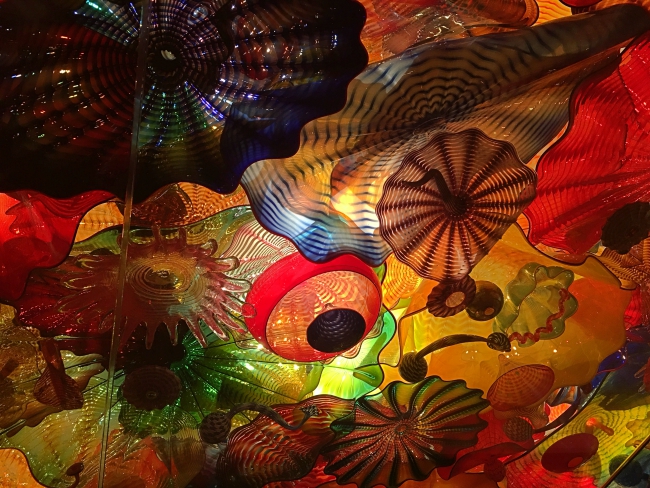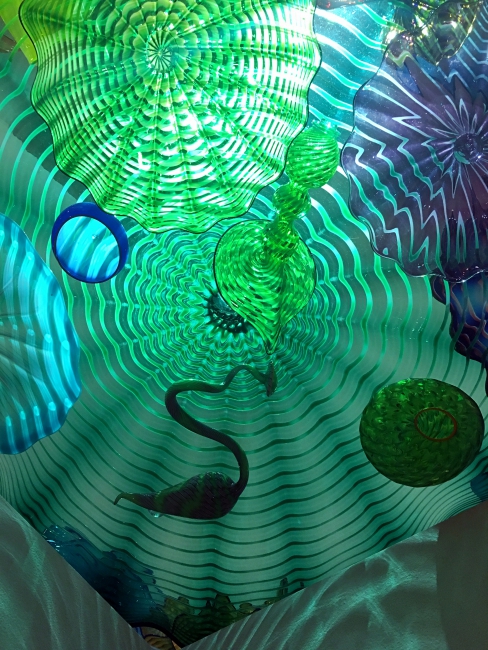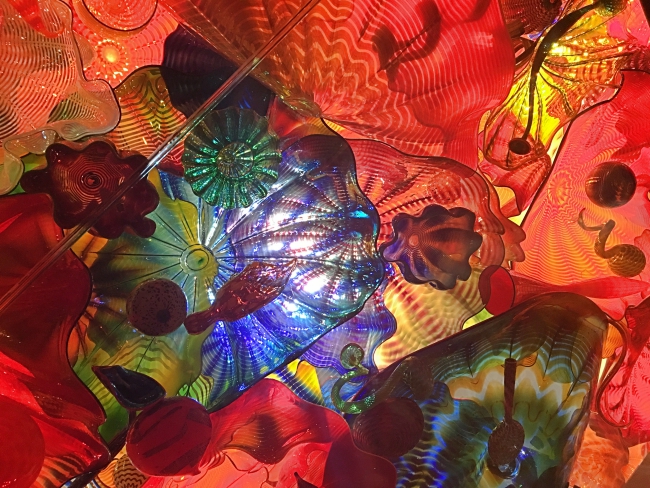 Continue walking through darkened halls of dreams and landscapes of imagination, delicate and fierce, soothing and sometimes menacing.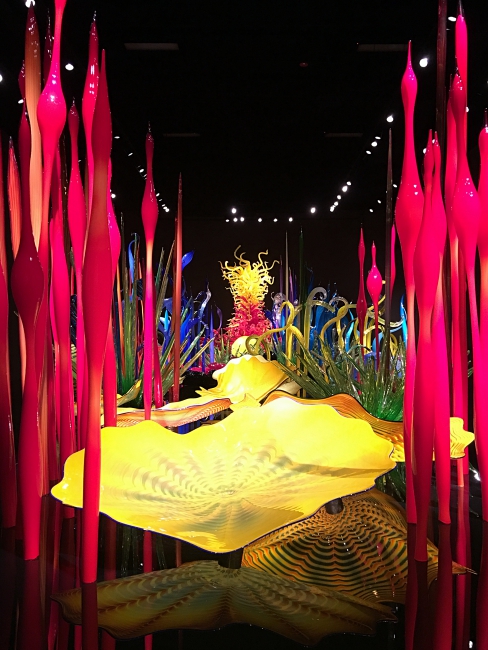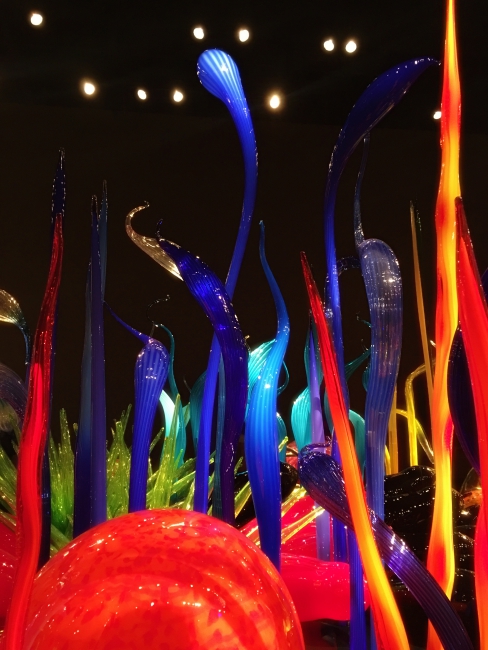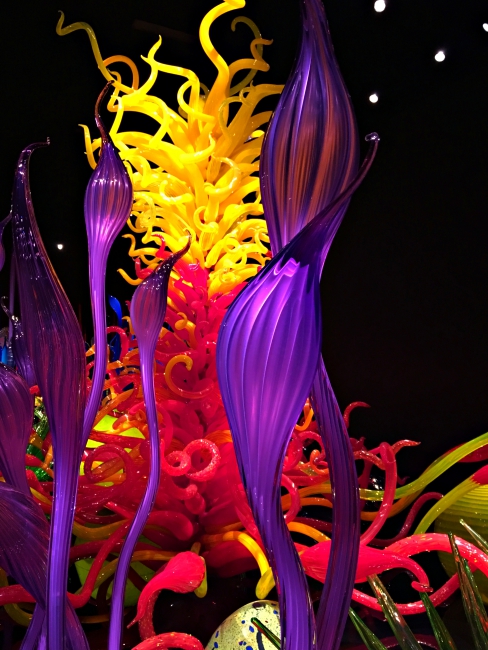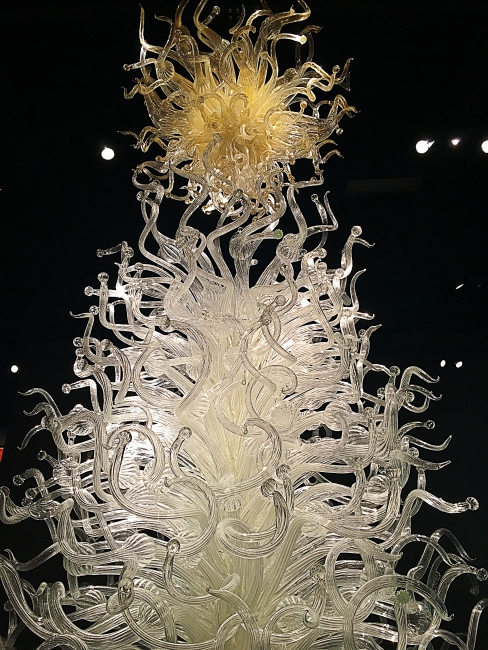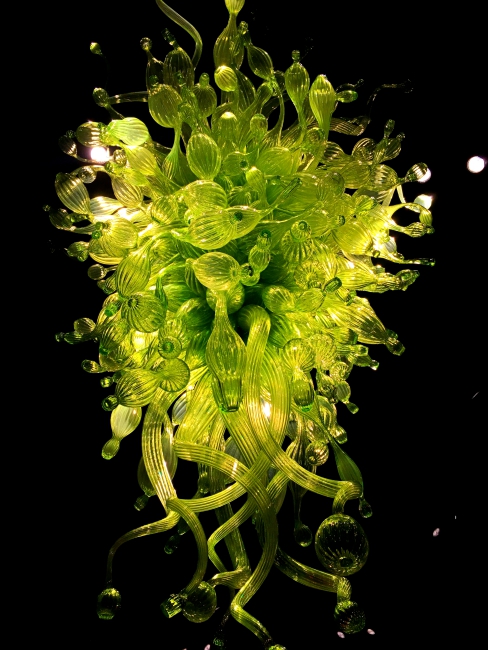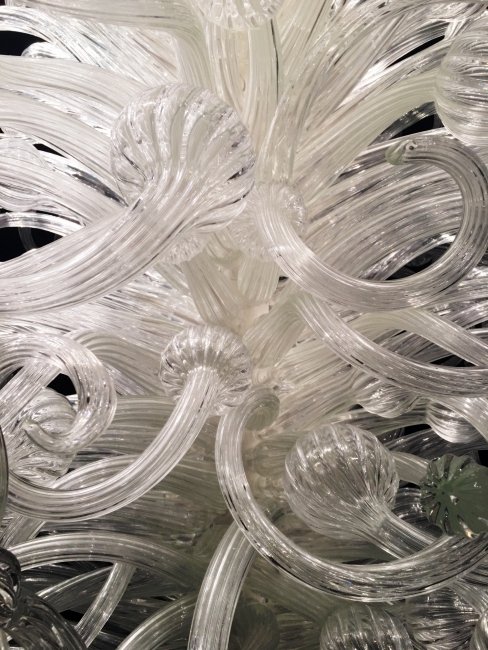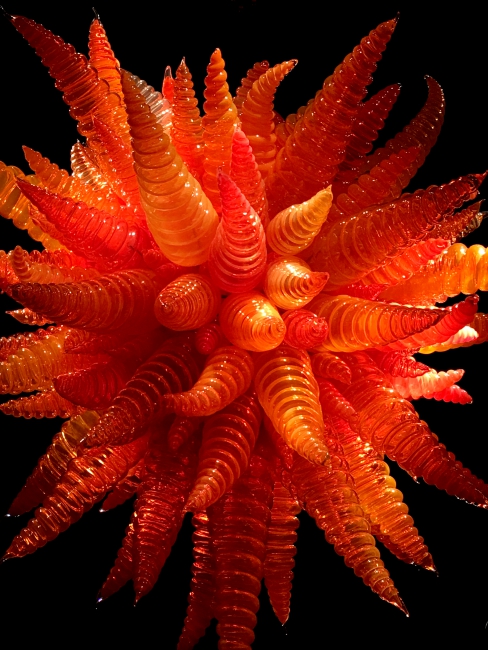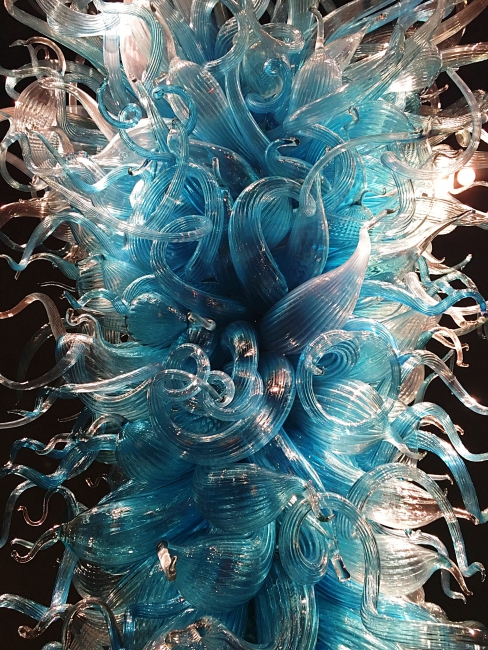 From here we step out into the gardens that also are a part of the Chihuly Exhibit.
Outside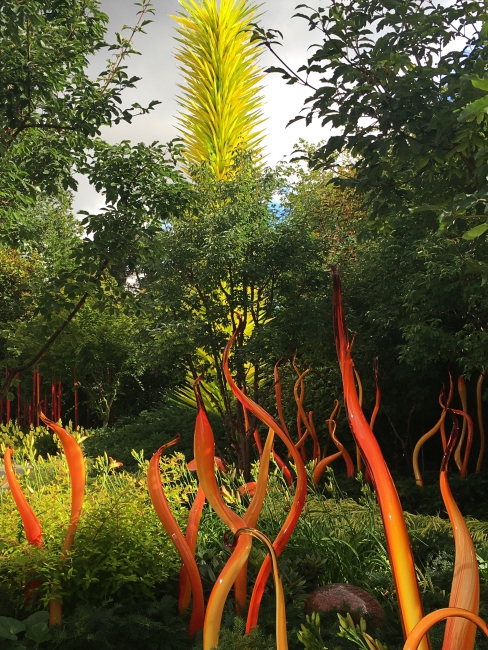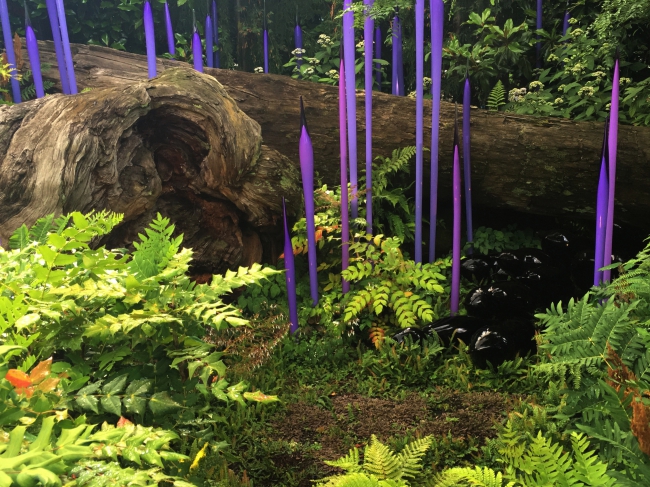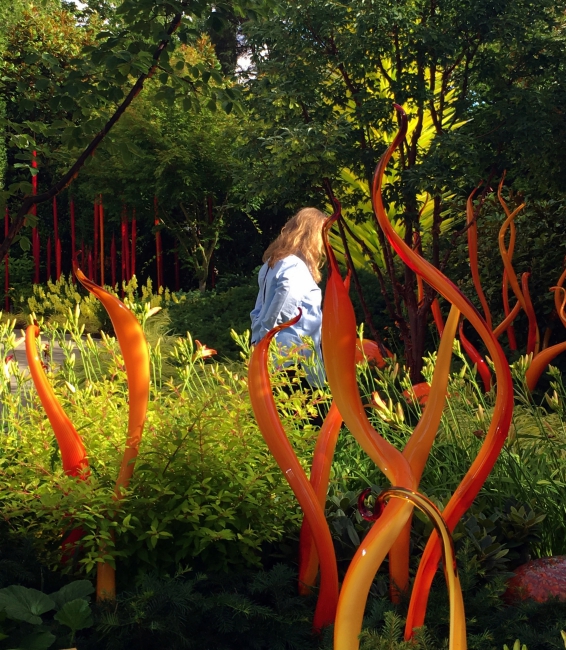 In the Atrium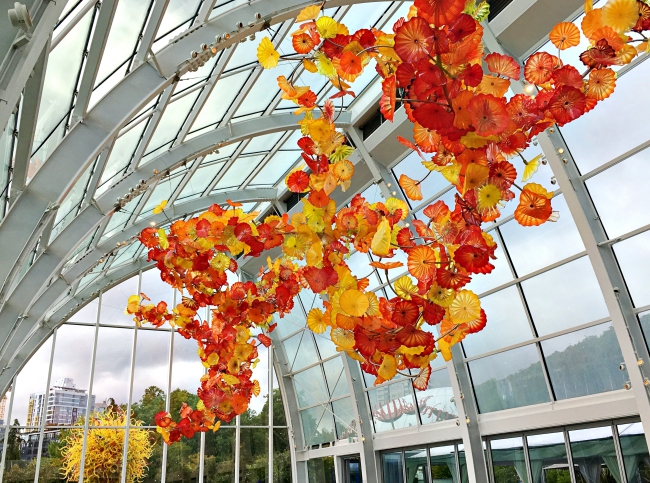 There is much more to see at the Seattle Chihuly exhibit but these pics should give you a feel for the place. We arrived before it opened and avoided some of the crowds – I'd recommend your doing likewise if you get the chance.
There is also a small theater that runs short films (each 4 – 8 minutes) in a loop about Dale Chihuly, his process, and some of his more famous international installations. We watched several. They're fun and informative, so catch a few of those, as well.
Until next time, be gentle with yourself, be kind to your neighbors – near and far.
Thanks for joining us on this picture tour – and on all of the Adventures Near and Far  With the Barretts. We can't imagine better company.
Best –
Dan
-Questions? Comments? Please give a shout – either through the comments, below, or to Dan@WiththeBarretts.com. We'd love to hear from you.